I love a good villain.
Of course, every story needs a hero worth rooting for, someone you'll want to follow for hundreds of pages. But the stronger, smarter, and savvier the hero, the more important it is to have a villain who can thwart them throughout the book. Because the best stories have that push and pull between the hero and villain, the sense that either one could come out on top and you need to keep reading to see who prevails (or at least to see how the hero could outwit such a worthy opponent).
With every story I write, I spend as much time figuring out the villain as I do developing the hero/heroine. Because a worthy villain isn't pure evil borne out of nothing. A worthy villain has their own backstory, their own motivations, their own belief systems. The villains have good qualities, too, even if the bad outweigh the good. And they all have as much of a desire to prevail as the hero. It's why they continue to fight, even at points when the hero might seem to have an advantage. It's why there are points in the story where it seems as though there's no other possible outcome than for the villain to prevail.
Every villain is unique and often, I determine the strengths and weaknesses, as well as the motivations of my villains by figuring out who would be the most difficult enemy for my hero. All of my villains have been interesting to develop, but a few stand out as favorites:
Rolfe from Seized: In my third Profiler novel, FBI profiler Evelyn Baine is taken hostage inside a survivalist cult. The head of the cult, Ward Butler, is dangerous. Not just a racist who sees my mixed-race heroine as inferior; not just someone who believes the federal government has no authority and views being an FBI agent as being a representative of a system that needs to be taken down; Ward also sees Evelyn as an opportunity. Taking her hostage is a distraction for a bigger plan. But he might not be Evelyn's biggest foe, because his second in command, Rolfe, is an enigma. He's high up in the cult, but he also protects Evelyn from certain death. As the threats inside the cult continue to grow, she's not sure if he's her ticket to freedom or someone who will twist her understanding of the cult and ruin her chances to prevent a deadly attack. From a psychological perspective, I loved creating Rolfe. He's cunning and intelligent and it was a lot of fun to put talented profiler Evelyn into close, constant contact with someone that good at manipulation.
Carlton Wayne White from Secret Agent Surrender: In my third Lawmen: Bullets and Brawn novel, my hero, DEA agent Marcos Costa, goes undercover in the home of a drug lord, only to run into his childhood crush, Brenna Hartwell. Also undercover, Brenna is chasing Carlton because of a possible connection to the foster care home that burned down while she and Marcos lived there. She's gotten an in by cozying up to the drug lord and she can't let either Carlton or Marcos realize who she truly is now. But Carlton is suspicious of everyone, especially when he sees the connection between his would-be girlfriend Brenna and the new dealer in town Marcos. When it comes to figuring out the truth, Carlton does it with flair. After he catches them together and threatens Marcos, Carlton invites them to dinner, booming "Don't be so glum. Just because I tried to have you killed isn't a reason not to enjoy your filet." I laughed while writing the outrageous, larger-than-life villain, but he was as dangerous as he was over-the-top.
Dylan Keane from Bodyguard with a Badge: Juliette Lawson has been on the run for several years in the first book in my Lawmen: Bullets and Brawn series. She's hiding from her ex-husband Dylan, who's been trying to have her killed. In order to get away, she takes FBI sniper Andre Diaz hostage after he saves her life. In her mind, it's the only answer to escape dying at the hands of a man she once pledged to love until death do they part. A really different kind of villain – the sort who you purposely let in and don't realize the threat until legal bonds make it difficult to get away. To make matters worse, Dylan is a cop, which means he has a lot of resources to find Juliette, no matter how hard she tries to hide. I enjoyed writing Dylan because I really wanted to show the insidious nature of this kind of villain – and how hard it can be to escape when the villain is tied to you by marriage (even after you do your best to get out).
I've enjoyed writing every villain in all sixteen of my novels. But these three stand out for their variety as well as their time on the page. Some villains are seen more through their actions, while others dominate scenes. Either way, I enjoy creating them and using them to force my heroes to be stronger, smarter, and call on more willpower than they thought they possessed.
After all, a good villain won't just keep you up at night; they'll keep you turning pages.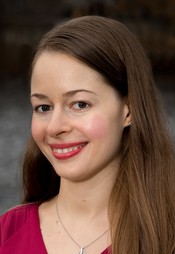 Publishers Weekly bestselling author ELIZABETH HEITER likes her suspense to feature strong heroines, chilling villains, psychological twists, and a little bit (or a lot!) of romance. Her research has taken her into the minds of serial killers, through murder investigations, and onto the FBI Academy's shooting range. Her novels have been published in more than a dozen countries and translated into eight languages; they've also been shortlisted for the HOLT Medallion, the Daphne Du Maurier award, the National Readers' Choice award and the Booksellers' Best award and won the RT Reviewers' Choice award.
The heroine of Elizabeth's Profiler novels was called "one of the most amazing characters created in print" by Fresh Fiction. Her novels have received praise from Lee Child, J.T. Ellison, Jeffery Deaver, Tess Gerritsen, R.L. Stine, Allison Brennan, Laura Griffin, Suzanne Brockmann, Hank Phillippi Ryan and Zoë Sharp.
No comments posted.