1--What is the title of your latest release?
2--What's the "elevator pitch" for your new book?
When a cold-case serial killer returns, FBI special agent Fiona Kelly has one last chance to stop him before he claims the prize he's always wanted—her.
3--How did you decide where your book was going to take place?
I chose to write about the South division of the Strange Crimes Unit first (a fictional unit within the FBI), and Memphis seemed like a good spot since I'm from this area and there's a particular location I wanted to use for this specific story. It was fun using real places and even people.
4--Would you hang out with your sleuth in real life?
I would 100 % hang out with her. Yes, she's got a lot of baggage (who doesn't) and she's obsessive about this killer but she's a lot of fun and we like the same food and music.
5--What are three words that describe your sleuth?
Motivated. Strong. Snarky.
6--What's something you learned while writing this book?
Nursery rhymes aren't really for children. ;)
7--Do you edit as you draft or wait until you are totally done?
I wait until I'm totally done unless I see something glaring and can quickly fix it. I don't want to come out of the imagination zone. When I'm creating, I don't want to switch gears.
8--What's your favorite foodie indulgence?
Gelato.
9--Describe your writing space/office!
I have a writing room that probably looks more girlie and romance author-ish than what I write. I have a crystal chandelier hanging, and the color schemes are pink, white and gray. But then I do have a wooden sign that I hung which reads: Welcome. Let's talk about serial killers.
10--Who is an author you admire?
It's a generic answer, I suppose, but I admire all authors because I know how much work and dedication goes into the writing process, and what they sacrifice for story. It's not an easy job balancing the work, family, life and many authors have other jobs besides writing. Then you put all that work and love out there for the public to decide what they think. All authors deserve admiration just for being so vulnerable.
11--Is there a book that changed your life?
I don't think I've ever read a novel that has changed my life, but I've read the Bible through chronologically ever year, and that book changed my life.
12--Tell us about when you got "the call." (when you found out your book was going to be published)
I had written dozens of books and been rejected. My agent asked if I'd ever thought about writing for Harlequin's Love Inspired imprint. I hadn't. But I wanted to. After she sent the manuscript it was a waiting game but out of the blue, she called. It wasn't a scheduled chat like she usually does, so I knew it was either really bad or really good. When she told me Harlequin wanted the book, I literally fell to my knees in the living room floor and sobbed. I had been writing since 2008 and this was 2014. A long time coming. I haven't looked back and have loved every minute!
13--What's your favorite genre to read?
I love crime procedural/thrillers. If there's romance in it, all the better. I also like thrillers that cross a wee bit into the horror genre. And I'm a sucker for a great YA vampire book, pardon the pun.
14--What's your favorite movie?
That's like asking me which book I've written is my favorite. I love movies so it's hard to say. I can tell you that any time Dirty Dancing, Twister, or JAWS is on, I'm going to watch it. And if I want a tearjerker, I'm watching Steel Magnolias or Terms of Endearment.
15--What is your favorite season?
Fall. I love the colors, bonfires, and sweatshirt weather. Summer comes in close, though.
16--How do you like to celebrate your birthday?
My husband always takes off on my birthday and we go to the beach for a long weekend. Sun, sand, and crab legs. It's my love language.
17--What's a recent tv show/movie/book/podcast you highly recommend?
I will always recommend Parks & Recreation (though it's not recent) because it's just the best ever. Right now, I'm all about recommending Robert Dugoni's Tracy Crosswhite series—it's recent to me. And I'm listening to a deliciously entertaining podcast called The Midnight Library for all things creepy and frightful.
18--What's your favorite type of cuisine?
I'm an all-American girl so a cheeseburger and fries or steak and baked potato rock my world. But I never turn down chips, salsa and queso.
19--What do you do when you have free time?
Well, of course, I read. I binge watch TV, and if it's summer, I'm at my pool for the day napping.
20--What can readers expect from you next?
A CRY IN THE DARK, the second book in the Strange Crimes series is coming February 2023 and I'll be taking readers to a small holler in east Kentucky where a killer is brutally murdering young women and leaving them in caves—without their eyes. So that's fun!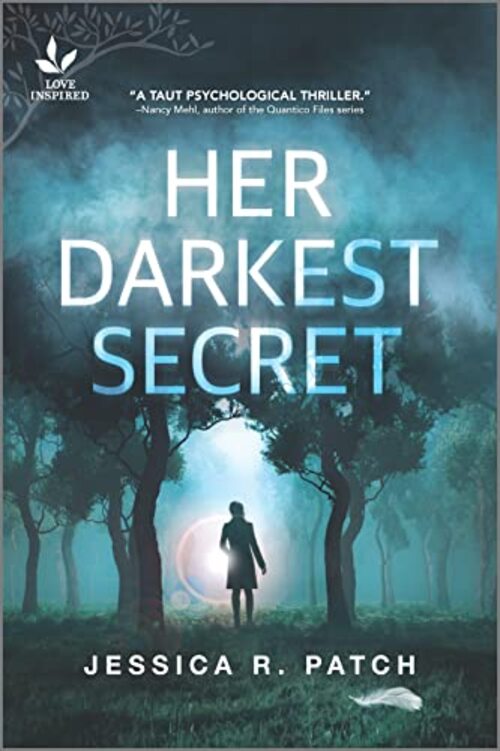 The sight of a goose feather at a murder scene modeled after a children's poem is enough to make FBI special agent Fiona Kelly's blood turn to ice. Almost two decades ago, a feather was left with her sister's body—and with every subsequent victim of the Nursery Rhyme Killer. Now he's back. Only this time, his latest gruesome murder is a message to the only one who ever got away: Fiona.
Finding "Rhyme" is an obsession that's fueled Fiona's career—and destroyed her marriage to fellow FBI agent Asa Kodiak. Now Fiona and Asa have to put their past tensions aside and work together one last time. But Rhyme is watching, and catching this killer may force Fiona to reveal her biggest, darkest secret…the one only he knows.
Romance Suspense | Thriller Psychological [Love Inspired, On Sale: June 28, 2022, Paperback / e-Book, ISBN: 9781335530028 / eISBN: 9780369719010]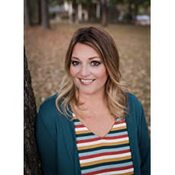 Jessica R. Patch is known for her dry wit and signature twists whether she's penned a contemporary romance or romantic suspense. When she's not hunched over her laptop (or in physical therapy because she's been hunched over her laptop), you can find her cozy on the couch in her mid-south home watching way too much Netflix with her family, going on "adventures" in the name of book research, and collecting recipes to amazing dishes she'll probably never cook. Sign up for her newsletter "Patched In" at www.jessicarpatch.com. Jessica is represented by Rachel Kent of Books & Such Literary Management.
No comments posted.