1--What is the title of your latest release?
2--What's the "elevator pitch" for your new book?
Two strangers team up to build a tiny house for a televised competition, trying their best not to kill each other en route…or fall in love.
3--How did you decide where your book was going to take place?
I wanted to write a small-town series and have always loved beautiful forests, lakes…and ice cream. My sister went on her honeymoon to Vermont, visited the Ben & Jerry's factory and ever since I've been intrigued to go see both for myself. In One Sweet Summer the hero's brother owns an ice cream factory. We moved to Canada in 2019, unfortunately, due to Covid and border closures, a visit hasn't been possible, but I hope for one this fall for some leave peeping.
4--Would you hang out with your heroine in real life?
Absolutely – she is feisty, full of grit, and is very creative. She is a hard-working go-getter and can do anything she sets her mind to. I love that her outgoing personality is such a perfect match for the hero, who is very much an introvert.
5--What are three words that describe your hero?
Reserved, caring, neurodivergent.
6--What's something you learned while writing this book?
I learned a lot of things about tiny houses. How they are built, limitations, restrictions, what it's like living in one…apparently you need to clean them all the time. They are so small, so they get dirty quickly. On the other hand, cleaning them is a quick and easy job. It was interesting to also try and be 'behind the scenes' with a televised competition. It only plays a small part in the book, but I had to think it through from start to finish.
7--Do you edit as you draft or wait until you are totally done?
I do minor edits as I go. I find I need to go back and re-read the story several times during the writing process to make sure things tie in and make sense. As I go, I find mistakes and edit them. Big changes usually only come later, once the manuscript is done and several beta readers have read it and gave me feedback. I find that plotting and working with a developmental editor help close a few plot holes in advance.
8--What's your favorite foodie indulgence?
Oh dear. Must I pick one? I'm a sucker for ice cream—my childhood dream was to own an ice cream store. Now, with One Sweet Summer, which is the first book in the Ashleigh Lake Series, I'm developing my own recipes. Next step: an ice cream recipe book to go with the Ashleigh Lake Series. Dream big!
9--Describe your writing space/office!
It's chaos. I can't seem to work in a space that is neat and clean. The clutter helps me focus (I don't want to look at it…so eyes on the screen!). I also share my office with my two beagles, and bookcases full of books and other random things. My office is the halfway house for things that should go back to the basement after we used it (think camping gear).
10--Who is an author you admire?
Kate Quinn – I love her historical fiction surrounding World War One and Two. She seamlessly weaves historical facts with fiction and always works in romance too. If you haven't checked out The Alice Network, The Rose Code, or The Huntress, I highly recommend all of them.
11--Is there a book that changed your life?
From the fiction side of things: Sophie's Choice by William Styron. It's been a very long times since I read the book and still it comes back to me. For non-fiction it would be Big Magic by Elizabeth Gilbert – it really allows creatives to create.
12--Tell us about when you got "the call." (when you found out your book was going to be published)
This one was in 2017 and such a thrill. I don't think I believed it at first! It is wonderful to have all the hard work finally paying off. I think every writer out there wants to get the call. We see it as the ultimate validation of our work being 'good enough'.
13--What's your favorite genre to read?
I love historical fiction with any element of romance, or suspense, or mystery.
14--What's your favorite movie?
Pride and Prejudice. Always such an easy escape and no hero comes close to Mr. Darcy.
15--What is your favorite season?
Fall. I love the all the colors and spices that come out at that time of year. And then Christmas is around the corner which is something I completely delight in!
16--How do you like to celebrate your birthday?
Good food. Good wine. Good company! We have friends and family over for dinner and cook up a storm.
17--What's a recent tv show/movie/book/podcast you highly recommend?
We've been binge watching ALONE (where people go live in the wilderness alone). Makes me thankful for everything I have and of course, that moment when the winner sees family again for the first time is priceless.
18--What's your favorite type of cuisine?
I love Thai food. I have this dream where I park off on a Thai beach for a month and only eat fresh Thai food (cooked by a pro who knows what she/he is doing!). They have intriguing mixes of spices and foods – shrimp with grapefruit? Yip. Green papaya salad – perfection! I can go on…
19--What do you do when you have free time?
I love camping with my family and the highlight of the year is the annual canoe camping trip I do with my husband while the kids are off to summer camp. It so peaceful and a total disconnect from everyday city life. I read and read and then read some more.
20--What can readers expect from you next?
I'm busy working on a steamy romance titled THE INTERN which will release in fall 2022. Next up is the sequel to ONE SWEET SUMMER, which is titled WHEN I FALL IN LOVE. It's a contemporary romance set in the fall, in Vermont. And yes, there's going to be ice cream!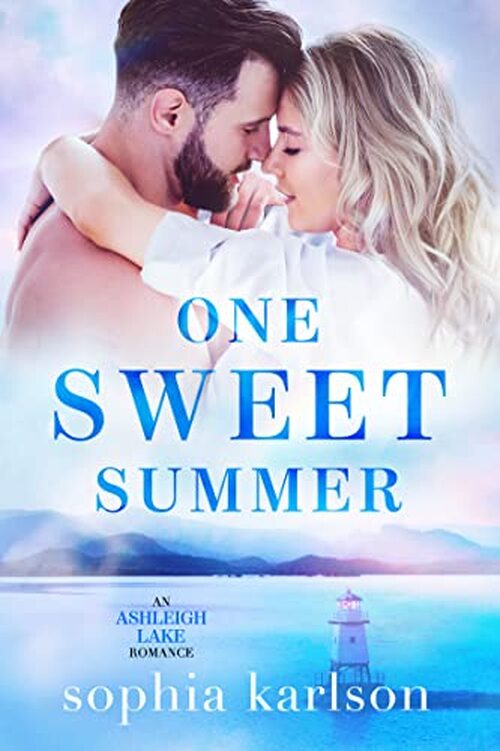 One shot of Vermont Grump.
One shot of Miami Sunshine.
Mix with one sweet summer and brew in a barn over six weeks as they build a tiny house together.
So much could go wrong…but so much could go spectacularly right.
Which is it going to be?
Raiden Logan:
Life. Not my forte. But here I have my one chance to change the trajectory I set for myself when I ran away from home at sixteen. Building a tiny house for a televised competition I plan to win might just put me on the map and get me that bank loan I need to start my own business. Losing isn't an option.
For this competition, I'm allowed one assistant. I'm not going to mess up selecting one by tossing these résumés in the air and going with the first one that lands in my lap. My assistant isn't going to be a sexy Miami beach babe who wields power tools like she wields social media. And I'm not going to fall for Georgiana Wess either, because business and pleasure shouldn't mix and can only lead to disaster. Nope. I'm going to nail this and get the kickstart I never had.
Not.
Life, remember? Not my forte.
Georgiana Wess:
I have one summer to create and build something for myself before I return to the drudgery of working for my parents' company. The only problem? The six-foot grouch I'm teamed with.
The first thing I learn about Raiden Logan: he pushes all my buttons. The second thing? He doesn't do things the way we do them in Miami…or anywhere else in the world for that matter. The third? He's impossible to ignore, but I can't let him get to me because of all the ways to ruin this summer, falling in love with him would be the worst.
One Sweet Summer is a steamy contemporary romance set in small-town Vermont, with forced proximity and enemies-to-lovers tropes written in first person, dual point of view.
Romance Contemporary [Self Published, On Sale: June 14, 2022, e-Book, / eISBN: 9798824760743]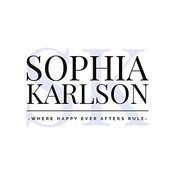 Sophia is an award-winning author who writes sensual, emotional, and evocative contemporary romance.
When she's not writing, she can be found binge-watching the latest TV series, walking the dogs, or planning the family's next trip into the wilds.
She has a healthy addiction to tea, takoyaki (Japanese octopus balls), and chocolate.
No comments posted.