Instead of trying to find your perfect match in a dating app, we bring you the "Author-Reader Match" where we introduce you to authors as a reader you may fall in love with. It's our great pleasure to present Gillian Libby!
Writes:
FOUR WAYS TO WEAR A DRESS is a contemporary romance that's a little like a grown-up Sisterhood of the Traveling Pants. When Millie Ward gets fired (again) she packs up a forgotten lucky dress she and her closest friends once shared and goes off to start a new more adventurous life, full of surfing and long lost crushes.
About:
A writer and mom of two, plus two dogs, who loves a good dress and a good occasion to wear one.
What I'm looking for in my ideal reader match:
Anyone looking for a fun, sexy, summer romance with a lucky dress that might help Millie get lucky in more ways than one.
What to expect if we're compatible:
Fun settings that take you on an adventure without ever leaving home.
Steamy romance and swoon-worthy main characters.
Friends that have your back
Modern storylines
Happily Ever Afters and a forever book boyfriend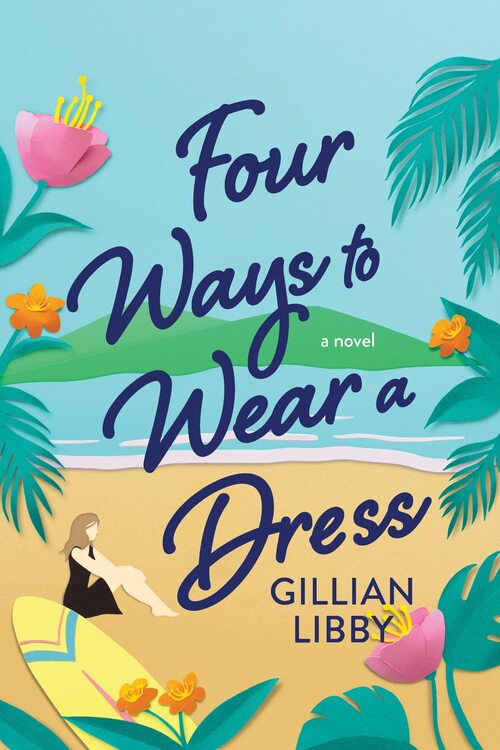 You are capable of more than you think you are–don't give up on your happiness
Your friends are your fiercest champions
It's good to admit to your mistakes, but sometimes it's also okay to pretend your crush is really your Instagram Boyfriend
The perfect dress can help you get through anything
Millie Ward has been fired. Again. She's tired of feeling like a failure, and she refuses to blame her ADHD the way her parents do every time she hits one of life's speed bumps. This time, she's going to let that speed bump actually slow her down, and jumps at the chance to visit her best friend–and Instagram influencer–Quincy in California. And she wouldn't mind if that invitation also involved getting closer with Quincy's brother, Pete.
When her best friends Kate and Bree help her pack, they rediscover the little black dress they shared in college. This dress helped them during first dates, exams, and job interviews–bringing each woman who wore it a bit of luck and confidence. Whatever comes during Millie's next chapter, this dress will help.
But Peacock Bay is full of mega influencers who have perfected the look of the surf lifestyle, and a minor misunderstanding has Millie and her magical dress joining their ranks. Now she has to convince her crush Pete Santana that pretending to be her Instagram Husband will help bring new business to his struggling hotel and help her launch her influencer career. But maybe posting all her failures isn't the best way to win Pete's heart, no matter how good it is for his business. When she reveals her biggest screw-up of all–their fake relationship–there's a good chance she could lose not only her new following, but Pete as well...
Romance | Women's Fiction Contemporary [Sourcebooks Casablanca, On Sale: June 7, 2022, Trade Size / e-Book, ISBN: 9781728247205 / eISBN: 9781728247212]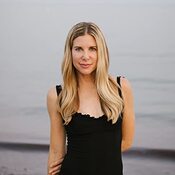 Gillian Libby left New York City after many years and many jobs. She worked in PR/Marketing, film/TV, and was a SoHo shopgirl. She now lives in Connecticut with her husband and two children. She spends her winters trying to catch her kids on the slopes in Vermont.
No comments posted.