Instead of trying to find your perfect match in a dating app, we bring you the "Author-Reader Match" where we introduce you to authors you may fall in love with. It's our great pleasure to present A.N. Payton!
Writes:
I write fantasy romance, with a hint of steampunk. My debut novel, HELLFIRE AND HONEY, is about a witch princess named Sal forced to surrender to her sworn enemy, the vampire king Kadence. As the pair work through a tumultuous peace, and unexpected romance, something much worse marches toward them – a demon army thirsting for death. Will the kingdoms work together to defeat the horde, or will hellfire consume them all?
About:
I enjoy a good cup of tea (or coffee, I'm not picky!) while frantically chasing around my toddler and our sweet Australian Shepard mix doggie. When I'm not writing or reading, I'm either playing video games with my husband (probably Halo or Sea of Thieves) or sleeping. I'm searching for readers that love enemies-to-lovers tropes, bad boys you just can't get over, and strong female characters that don't have to rely on a man.
My Ideal Reader Match Must Love:
Enemies to lovers = hot, hot, hot
Steamy romance scenes full of "will they or won't they" tension
Swords, magic, and mayhem
Legends and lore about imaginary worlds
Shipping everyone and anyone, because they might show up in future books!
What to expect if we're compatible:
Swooning over morally gray characters
Be immersed in heavily researched fight scenes
Escape the real world with a kick-butt heroine
Lots of magic, and maybe a little bit of bloodsucking
Waiting impatiently for the next book!
Eternal Alliances #1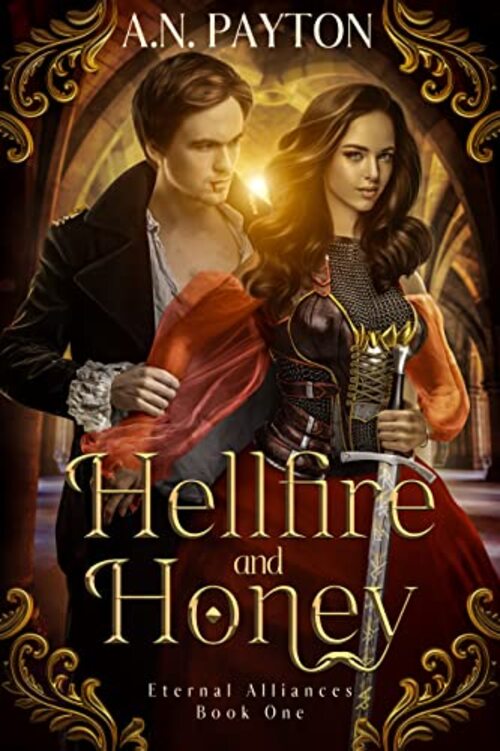 Princess Sal's magic bought her people peace and security, but she'll never be safe with the vampire king in her castle.
Centuries of war come to a bitter end when Princess Sal's parents steal half the witch army and disappear. Sal is forced to surrender to the vampire king, Kadence, and bind her magic as part of their agreement. She will give anything to protect her people – anything except her heart.
When Kadence conquers the witch kingdom, he doesn't expect their princess to be as delicious as wild honey. He can't decide if he'd rather kiss or kill Sal, and his desire for her battles against his hatred of witches. Despite their attraction, Kadence can't forget their war-torn history. He must decide if he can overcome his past to make way for a new future – one that might include Sal.
But when scouts locate Sal's parents and discover they're marching a demon army toward the kingdom, Sal and Kadence must unite their people for a final battle. If they don't, bloodthirsty demons will consume everyone they vowed to protect. Can they work together to save their people, or will hellfire destroy them all?
Fantasy Historical [City Owl Press, On Sale: June 21, 2022, e-Book, ISBN: 2940166479914 / ]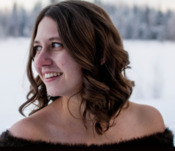 No comments posted.