What inspired you to write THANK YOU, NEXT? Any of your own personal experiences, or people you've known find their way into this story?
About a decade ago, long before wrote romance, I turned on Say Yes to the Dress and saw a guy that I'd had feelings for as the fiance on the show. I was in a pretty low place in my own personal life, so it was a mix of both funny and sad. (He also looked like Michael B. Jordan, which weighed heavily in the "sad" column.) Whenever I told that story in a group of authors, people would ask me when I was going to put it into a book. And this seemed like the right time to do it.
How would you describe the dynamic between Alex and Will?
One of my favorite romantic tropes is the "friends-to-enemies-to-lovers." I love the angsty push-pull of that dynamic. Because there's history, the feelings are really intense, but it takes a lot to get over the inertia. When the characters finally get together, it feels like an explosion.
Would you say there's an equal amount of romance and humor in this story, or does one element dominate?
I would say that this book is heavy on the humor, as compared to my previous books, but the theme is romantic attachment in general and the main characters' ability to let love in. So, all the humor and romance are really intertwined.
The book's description says that Alex heads out with her friends to hunt down her exes for answers. What's the relationship like with her group of friends? Do they try to discourage Alex from going on her quest or encourage her?
Alex's friends—Jane and Lana—and her grandmother are my favorite characters in the book. (Along with Charlee, Will's friend and sous chef.) They are ride or die friends, who encourage Alex to look inward for answers, but they are willing to engage in any and all shenanigans with their friend.
Why set THANK YOU, NEXT in LA? In these kinds of stories, big cities like NYC and LA become like another character. How big a role is the town in this book?
I was actually born in Los Angeles and lived there for a while at the beginning of my career. Also, the inspiration for Lexi is my grandmother, Lorez Alexandria, who was a relatively famous jazz singer. She lived in Los Angeles for most of her adult life, and I feel like I associate the city with her glamour.
If you could recommend only one of your books to a reader unfamiliar with your work, which would you pick? And why?
I think that THANK YOU, NEXT is a great place to start. It's completely stand-alone, and it's extremely fun and snarky. I also think that NOT THE GIRL YOU MARRY is truly the primordial Andie J. Christopher book.
A few authors I've interviewed in the past have told me that the kind of book they enjoy writing is not the same kind of book they enjoy reading. What do you like to read? Favorite books? Authors?
I read anything with an HEA, and I tend to glom on to an author and read everything they write. I love rom-coms, but I came up reading mostly category romance (Harlequin Blaze was my favorite, but I also loved Temptation, Desire, and Presents a whole lot). Then after 2010, I started reading really steamy contemporary romance by Lauren Dane, Jaci Burton, and Kristen Ashley, which is what really made me want to write romance. Later, I delved into historical romance because of Sarah MacLean and Lisa Kleypas. I have been a Tessa Bailey fan for ages and ages, but I recently burned through Kate Canterbary's entire catalog. They both remind me of why I write romance every time I read one of their books.
What are you currently working on?
My next book is tentatively titled UNREALISTIC EXPECTATIONS. It's a fake dating/friends-to-lovers story about a therapist who wrote a dating advice book for straight men and an Internet-famous cad. It's going to bring the heat and the humor.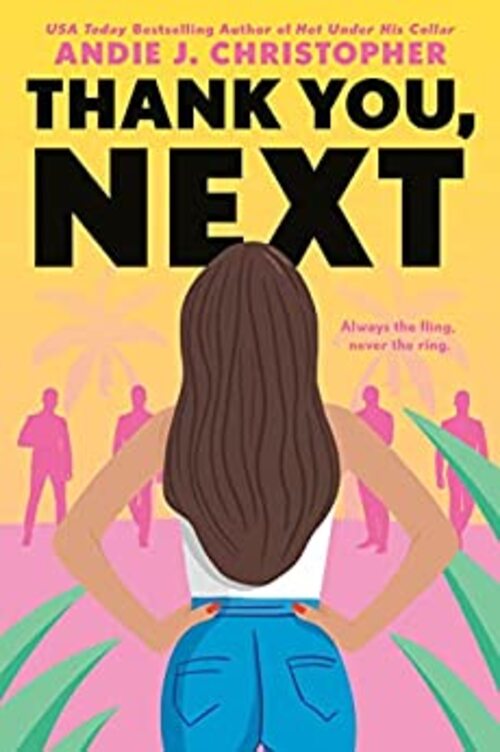 Single divorce attorney Alex Turner is watching reality TV when she sees her latest ex's new fiancée picking out her wedding dress. Yet again, the guy she dumped went on to marry (or at least seriously commit to) the next person he dates after her. Fed up with being the precursor to happily ever after, she decides to interview all her exes to find out why.
Up-and-coming chef Will Harkness mixes with Alex like oil and vinegar, but forced proximity growing up means their lives are forever entwined. When Will learns Alex and her friends are going on a wild romp through Los Angeles to reconnect with her ex-boyfriends, he decides to tag along. If he can discover what her exes did wrong, he can make sure he doesn't make the same mistake with Alex.
On this nonstop journey through the streets of LA, Alex realizes the answer to her question might be the man riding shotgun…
Romance Chick-Lit [Berkley, On Sale: June 14, 2022, Trade Size / e-Book, ISBN: 9780593200063 / eISBN: 9780593200070]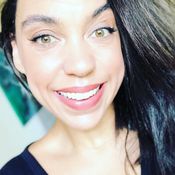 USA Today Bestselling author Andie J. Christopher writes edgy, funny, sexy contemporary romance. She grew up in a family of voracious readers, and picked up her first Harlequin Romance novel at age twelve when she'd finished reading everything else in her grandmother's house. It was love at first read. It wasn't too long before she started writing her own stories — her first heroine drank Campari and wore a lot of Esprit. Although, she set aside writing fiction for a while, her love of romance novels stayed with her through college, law school, and multiple cross-country moves. During one long East Coast winter, she decided writing a book would be a good excuse to avoid braving the elements. It was love at first write. Her heroes are dirty-talking alphas, and her heroines traded Esprit for Free People. (None of them would turn down a Campari, though.)
No comments posted.