Hawaiian Freediving Association Semifinals
The Elysium Grand Resort
Wailea, Maui
Lisa Kealoha searched the beach crowd crammed against a rope line thirty feet from the water—a collective living, pulsating organism, growing by the minute as more pushed in to see the local favorite Kelly Alana. Finding her target among all that movement was no easy task.
Show your face for me, Koa. I just want to talk. No arrests today, unless you do something dumb.
She needed an in with the local criminal element. And she'd grown up with the perfect candidate—Koa Alana, the cousin that Kelly Alana saw more as a brother. She always had, ever since they were all kids, even though Koa had dragged both Kelly and Lisa into a lot of trouble over the years.
Lisa stayed close to the rope on her approach, minimizing Koa's view angle, but he'd always had sharp eyes. He saw her coming. "Hey, Sistah. I heard you back. Didn' believe it 'til now."
"Don't run, Koa."
"You see me runnin'? I don't care if you some big, scary LA cop now. I don't care where you been."
Funny, because he did look scared. Lisa had overtaken him in height after ninth grade, but Koa had always seemed bigger than her. Until now. She lifted the rope to let him through, and he came, glancing back at the tourists with a smile like he was some kind of celebrity.
"So you haven't been ducking me?" Lisa asked. "That's weird, because I've been asking around for three solid weeks."
"Then you must not be too good at your job, eh, Sistah? 'Cause I been around the whole time." Her brother Pika came up from behind, a head taller than the rest of the crowd and wearing his patrol uniform. If Koa saw him, he didn't show it. "Don't know nothin' 'bout you lookin' for me. You wanna talk, jus' call." He shrugged. "No big ting."
"Yeah. Right. What've you been up to since I left? Any new friends?"
Koa kicked the sand with a bare toe and gave her a laugh. "Wow. You serious? Jumpin' straight to 'Turn snitch for me, Koa.' Too bad for you. I ain't like that. I keep true to my 'ohana, not like you an' that big dumb whale standin' behind me."
So, he'd seen Pika. Good old Koa. Eyes in the back of his head. Years ago, those eyes had saved Lisa and others from spending their nights in Maui's youth detention center. But Lisa didn't remember that time of her life with fondness, not anymore. "Okay, Koa. My bad. How about a favor for a friend from your hanabata days? Events like this one have been pulling in a lot of activity—pickpockets, auto theft. It's making the tourists squeamish. Nobody wants that, not even you. Point me to something going down today. You can puff up all you want, but I know you've got rivals on the island now, maybe one or two big ones. I can take them down. Help me help you."
"Can't help you. Especially not today. I ain't here for dat, an' you know it."
"You're here for your cousin. Yeah, I know. Ever wish you'd taken a different path? Applied yourself ? Ever wish you'd been more like her?"
Koa let out a huff and shifted his eyes to the water. "Yeah, right. A different path. You don't know nothin'." A slow smile spread across his lips— pride. "An', Sistah, ain't nobody like Kelly."
A booming announcement nearly drowned out the last of Koa's words. "Ladies and gentlemen, turn your eyes to the launch and greet Maui's own Kelly Alana!"
The crowd erupted in cheers as a slender Hawaiian native waved to them, seated on the rear deck of a cruiser. She lowered herself into the water and took a long breath through pursed lips. At the end of the breath, she raised her shoulders, then vanished under the surface.
All eyes moved to the big screens as the underwater camera drone took over. It seemed barely able to keep pace with the powerful mermaid strokes of her monofin. Kelly—this girl Lisa had babysat, carried in her arms not too many years before— dove almost straight down fifteen meters to pass through a green PVC wicket fixed to the seabed, then level through a hoop and into a slow descent through a curving hallway of suspended diamonds. The last of these included two upright bars, forcing her to turn sideways and cease her kicks to escape.
The curving hallway brought Kelly to Wailea's 150-meter dropoff, where she turned straight down again to follow a traditional freediving line.
"How long?" Koa asked, unwilling or unable to take his gaze from the screen.
Lisa shielded her eyes to check the running clock mounted on the launch. "Two minutes, twenty-four seconds. With all that exertion, her lungs must be bursting by now."
"Kelly don't even notice. She got the spirit of the honu, like our ancestors."
"You sure they weren't dolphins? Sea turtles never looked that fast."
Kelly ripped a plastic tag from the weight at the bottom of the line and headed straight for the surface. Her score would be a combination of her time and the depth achieved in the
final portion.
"Three minutes, nine seconds," Lisa said, anticipating Koa's question.
He didn't answer her, speaking instead to his cousin as she and her camera drone raced toward a rippling sky. "You got this, Sistah. Fly."
A few heartbeats later, Kelly burst through the surface and waved her tag at the judges. She showed them an okay sign to prove she hadn't gone hypoxic. The clock stopped. The announcer shouted into his microphone. "Three minutes and sixteen seconds. A new HFA women's record! Ladies and gentlemen, your hometown girl, Kelly—"
A series of sharp pops drew Lisa's attention to her left. One end of the bleachers collapsed. The spectators screamed.
James R. Hannibal, Elysium Tide, Revell, a division of Baker Publishing Group,© 2022, Used by permission.
http://www.bakerpublishinggroup.com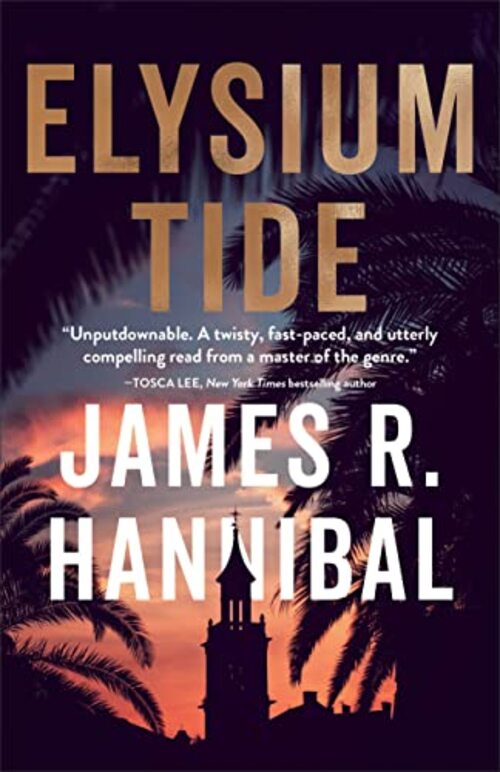 Dr. Peter Chesterfield is one of the Royal London Hospital's top neurosurgeons. He is also a workaholic, ordered by his boss to take a week off to attend a medical symposium at the luxurious Elysium Grand on the island of Maui. While there, Peter pulls a woman with a skull fracture from the water. Though he is able to revive her in the ambulance, she eventually dies in his arms, leaving him with only one clue to what happened to her: the word "honu."
Increasingly obsessed with discovering the cause of his patient's death, Peter becomes entangled in an ongoing investigation of a brazen luxury auto theft. He also becomes a source of deep irritation to detective Lisa Kealoha, who has jurisdiction over the case.
But when the two join forces, they begin to uncover a destructive plot that runs far deeper than either of them could have imagined. And if they're not careful, they're both going to end up dead.
Christian | Suspense | Mystery [Revell, On Sale: June 7, 2022, Paperback / e-Book, ISBN: 9780800738518 / eISBN: 9781493436279]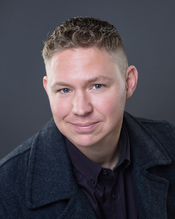 James R. Hannibal is no stranger to secrets and adventure. A former stealth pilot from Houston, Texas, he has been shot at, locked up with surface-to-air missiles, and chased down a winding German road by an armed terrorist. He is a two-time Silver Falchion Award winner for his Section 13 mysteries for kids and a Thriller Award nominee for his Nick Baron covert ops series for adults. James is a rare multi-sense synesthete, meaning all of his senses intersect. He sees and feels sounds and smells and hears flashes of light. If he tells you the chocolate cake you offered smells blue and sticky, take it as a compliment.
No comments posted.