1--What is the title of your latest release?
2--What's the "elevator pitch" for your new book?
An American woman with a meticulous plan for restoring the Italian villa she bought for 1 Euro is in for a rude awakening. Hot Italian architect Pietro will turn her plans—and her heart—upside down.
3--How did you decide where your book was going to take place?
Folks have been pretty cooped up as a result of COVID. I wanted to write a story that would take readers to another place. I chose Italy because it's one of my favorite places to travel and I chose the Amalfi Coast because it's got everything: the best on land and sea.
4--Would you hang out with your heroine in real life?
Totally. We would go antiquing together, drink wine and talk about art, solve mysteries together and tell stories. Natalie is my kind of person.
5--What are three words that describe your hero?
Driven, reverent, and sensual. He's in love with architecture and history and he sees beauty all around him. His life's work is to preserve important buildings across Italy and in his own historic town. But he's also deeply caring. He walks his nonna to church every Tuesday and assures her that her baking is better than anything that can be bought at the Pasticceria in town.
6--What's something you learned while writing this book?
I learned more than I knew about the cuisine of the Amalfi Coast. I've been there and eaten heartily, but there were things I remembered that I had to look up (like delizia al limone and sfogliatelle) in order to call them by name. I also learned a lot about limoncello production and—surprisingly—classic methods for plastering walls.
7--Do you edit as you draft or wait until you are totally done?
A little of both. I like to have a really strong first act, so I usually go back and do a good edit of that before I finish writing the book. From there, I finish the whole thing and go back and do a big edit.
8--What's your favorite foodie indulgence?
Gah! Don't make me answer that! I used to be a food and wine writer so I'm all about sampling things I haven't tried and keeping my favorites in rotation. I'm currently in love with Korean food and Ghanaian food (which I only recently discovered). I live in a great place for restaurants. Between San Francisco, Oakland, San Jose and the Napa Valley, all of which I can get to in under an hour, I have the best of flavors from around the world.
9--Describe your writing space/office!
My favorite place to write is under my bay tree in my backyard. It's peaceful and we get a lot of hummingbirds and spiders, both of which I love!
10--Who is an author you admire?
We lost S.T. Abby last year, but she wrote one of the most skillful, cinematic series I've ever read. The Mindf*ck Series was a masterpiece. I'm sorry I never met her.
11--Is there a book that changed your life?
Not a single book, but a set of books I read early in my high school career: The House of the Spirits by Isabel Allende; Like Water for Chocolate by Laura Esquivel; 100 Years of Solitude by Gabriel Garcia Marquez. They were all stories about Latin American families that resonated with me. They validated what I was experiencing within my own culture at home: magic, and complex, colorful families and superstition. It was the first time I was exposed to art with any real duende. Books like those three raised my expectations of literature.
12--Tell us about when you got "the call." (when you found out your book was going to be published)
I might have been pushing my inbox and crossing my fingers to hear back about this one. Sometimes, you come up with a book concept that you just can't wait to write. I'm an author who can see the whole story in my mind before I ever put pen to paper. I was excited to write the many great layers to this story.
13--What's your favorite genre to read?
I will never write—but love to read—post-apocalyptic dystopia that's set very soon after the apocalyptic event. Odds Against Tomorrow by Nathaniel Rich is one of my favorites. I also loved Station Eleven when it came out several years ago and I really loved watching the series this year on HBO Max.
14--What's your favorite movie?
So hard to answer because movies are my thing. I'm more into directors than I'm into movies. Pedro Almodovar and Richard Linklater are two of my favs. From the former, Volver, Talk to Her, and Women on the Verge of a Nervous Breakdown are movies I could watch a million times. From the latter, Before Sunrise. Both of these directors have done multiple movies with overlapping cast members and watching each subsequent movie is a treasure, like going to a family reunion with people you really love.
15--What is your favorite season?
Hard to answer, because I live in California, and we only get slight variations on the same season all year round. If I had to choose, I'd say fall, just because the leaves are beautiful, the wind is gusty and all that air magic really crackles, and it holds the promise of the holidays right around the corner.
16--How do you like to celebrate your birthday?
I usually take off work and spend the day with myself. First order of business is a solo trip to the movies. I'm on to a bottle of champagne by afternoon and I top it off with a cake with buttercream icing (my favorite!)
17--What's a recent tv show/movie/book/podcast you highly recommend?
You really can't beat This American Life for podcasts. It's consistently great. As for shows, I'm addicted to K-dramas. They have everything American romance writers are told not to put in their books (e.g., coincidences, melodrama, unlikable heroines, etc.) and they don't follow American story structures, but they are brilliant. The American publishing industry could learn a lot from them.
18--What's your favorite type of cuisine?
California cuisine (says the California girl). Give me Avocado toast, an artisan cocktail with fresh ingredients, and something from your garden or farm and I'm as happy as you'll ever see me.
19--What do you do when you have free time?
I go to the movies a lot. I also watch a lot of documentaries and drama series.
20--What can readers expect from you next?
More stories about faraway places where all of us would love to visit. Get your passports ready!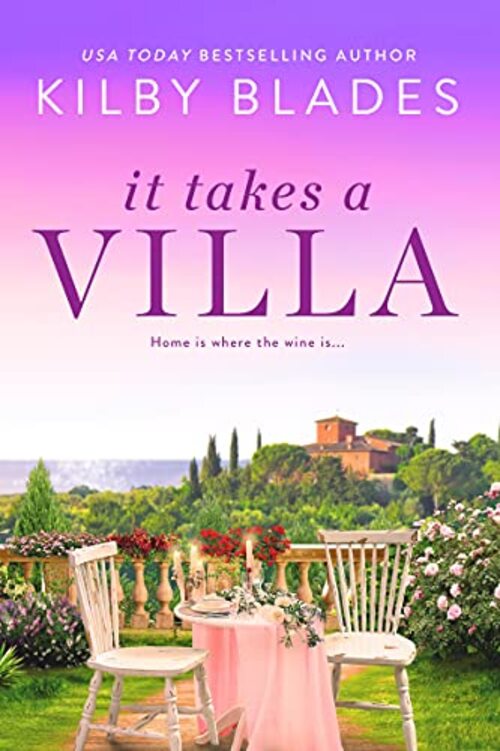 For the reasonable price of $1, Natalie Malone just bought herself an abandoned villa on the Amalfi Coast. With a detailed spreadsheet and an ancient key, she's arrived in Italy ready to renovate—and only six months to do it. Which seemed reasonable until architect Pietro Indelicato began critically watching her every move…
From the sweeping ocean views to the scent of the lemon trees, there's nothing Pietro loves more than his hometown. And after seeing too many botched jobs and garish design choices, he's done watching from the sidelines. As far as he's concerned, Natalie should quit before the project drains her entire bank account and her ridiculously sunny optimism.
With Natalie determined to move forward, the gorgeous architect reluctantly agrees to pitch in, giving her a real chance to succeed. But when the fine print on Natalie's contract is brought to light, she might have no choice but to leave her dream, and Pietro, behind.
Romance Multicultural | Romance Billionaire [Entangled: Amara, On Sale: May 24, 2022, Mass Market Paperback / e-Book, ISBN: 9781649372086 / eISBN: 9781649372215]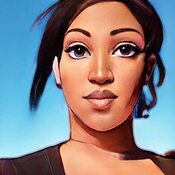 Kilby Blades is a USA Today Bestselling author of Romance and Women's Fiction. Her debut novel, "Snapdragon", was a HOLT Medallion finalist, a Publisher's Weekly BookLife Prize Semi-Finalist, and an IPPY Award medalist. Kilby was honored with an RSJ Emma Award for Best Debut Author in 2018, and has been lauded by critics for "easing feminism and equality into her novels" (IndieReader) and "writing characters who complement each other like a fine wine does a good meal" (Publisher's Weekly)
During her fifteen year career as a digital marketing executive, she moonlighted as a journalist, freelanced as a food, wine and travel writer and lived it up as an entertainment columnist. She has lived in five countries, visited more than twenty-five, and spends part of her year in her happy place in the Andes Mountains.
Kilby is a feminist, an oenophile, a cinephile, a social-justice fighter, and above all else, a glutton for a good story.
No comments posted.