Fresh Fiction: For readers, like me, who may be new to this series – who and what are the "Men of Haven"?
Rhenna Morgan: The Men of Haven is a series founded on a group of men who have banded together and built a tight-knit family of choice. They all grew up under less than ideal circumstances, but together they've banded together and helped each other find success while operating under their own unshakable principles of what's good and right. Those principles might not always meet the expectations of others, but they stand by what they believe and support each other come hell or high water. They bring that same conviction and passion into winning and protecting the women they come to love as well.
Fresh Fiction: In your book TRUSTED & TRUE, the two main characters have a shared history. Is it more interesting for you, as a writer, to tell a story about two characters who have a complicated history? Is the second chance-at-romance a favorite trope of yours? I include characters who may not have been romantically involved in the past but had some kind of history or tension together.
Rhenna Morgan: I wouldn't say it's more interesting, but I will say it's sometimes easier. When two characters have to get to know each other in the story, it typically takes longer for things to develop to a level where things can really get interesting. (Or at least it takes longer for the story to feel realistic—unless you can find an intriguing and not overdone mechanism to throw them in the deep end together.) When I was writing TRUSTED & TRUE, the backstory was already there (thanks to ROUGH & TUMBLE). So, I was able to get to the conflict and the attraction much quicker. The same was true for Beckett & Gia's story in STAND & DELIVER.
Fresh Fiction: Callie Moore is a woman who is realistically flawed. Do your try and give all your characters complexity?
Rhenna Morgan: YES! Realistic struggles and actions/reactions are my goals for all of my characters, but especially the heroines. I want to read about heroines I can root for and that I can respect. So, it's critical for me that the heroines I put on the page to fit that criterion as well. Nothing will shut me down as a reader faster than a heroine who does something stupid just to generate conflict in the story.
Fresh Fiction: I was looking through your body of work and stumbled on HIS TO DEFEND. The hero in that is described as more of a villain than hero. At the very least – he's what some people would describe as an antihero. As a writer, what is compelling about a character like that? And can you tell me more about this "NOLA Knights" series?
Rhenna Morgan: Sergei is definitely an antihero. His playbook for what's right and wrong doesn't match how the vast majority of us operate in the real world. But he's also capable of fierce love for his family and will protect those he considers under his care with a vengeance. That's the piece I think that was so compelling about writing all of the heroes in this series. (And the Men of Haven, for that matter.) Not everyone would agree with the actions they take, but no one can argue the conviction of their beliefs or their loyalty to the people they love.
Fresh Fiction: Your book HEALER'S NEED sounds like the kind of paranormal romance I usually enjoy. The hero is a coyote shifter. What made you choose this kind of hero in your paranormal romance?
Rhenna Morgan: Of all my heroes, Tate (to me) was the gentlest and the most patient—which was surprising because most of my heroes aren't all that comfortable with patience. I think what this goes to show (at least for me as a writer) is it's the characters who define themselves as I write the story rather than me setting out to make them fit a mold.
Fresh Fiction: If you could only pick one of your books to recommend to readers unfamiliar with your work, which book would you recommend? And why?
Rhenna Morgan: Ouch. I only get to pick one of my babies? J
I think it depends on the reader's preference. If they're paranormal fans, my favorite is GUARDIAN'S BOND. Of all of my paranormal books, it's the one I'm most proud of. Though, fair warning going in—Priest is one intense fella.
As for contemporary romance…oye, this is hard…I guess I'd have to go with ROUGH & TUMBLE. Jace ambled into my life one night and laid out the whole idea of a family built on choice. He stalked my thoughts and imagination until the whole beautiful Haven family came into being. (And the NOLA family as well.) If it wasn't for him, I wouldn't have all the stories from the other brothers—each of which is incredibly endearing to me for a variety of reasons. ROUGH & TUMBLE is where it all started, so I'd send people that direction first.
Fresh Fiction: Some authors have told me that the kind of books they like to read are not the same kind of books they like to write. What are some of your favorite books? Favorite authors?
Rhenna Morgan: Well, I thought I was going to say I read both paranormal/fantasy romance and contemporary romance evenly, but when I went back to look at my favorites, I'd say there's a heavier skew to the paranormal/fantasy side. Which kind of makes sense because when I'm reading, I REALLY want to escape. My favorites in the paranormal space are JR Ward, Karen Moning, Darynda Jones, and Kresley Cole (who also does some wicked hot contemporary). As for contemporary, I'll binge on Kristen Ashley like nobody's business and also love the humor in Alice Clayton's work.
Fresh Fiction: What are you currently working on?
Rhenna Morgan: Honestly, at the moment I'm taking a much needed break and enjoying some special time with my kiddos and adventuring with my wonderful new husband! But I do have a few new series ideas percolating on the back burner. The one I'm drawn to the most is my Serendipity Series—a down home light, funny, and sexy contemporary with the barest hint of paranormal. I'm really looking forward to starting something new and seeing where it takes me.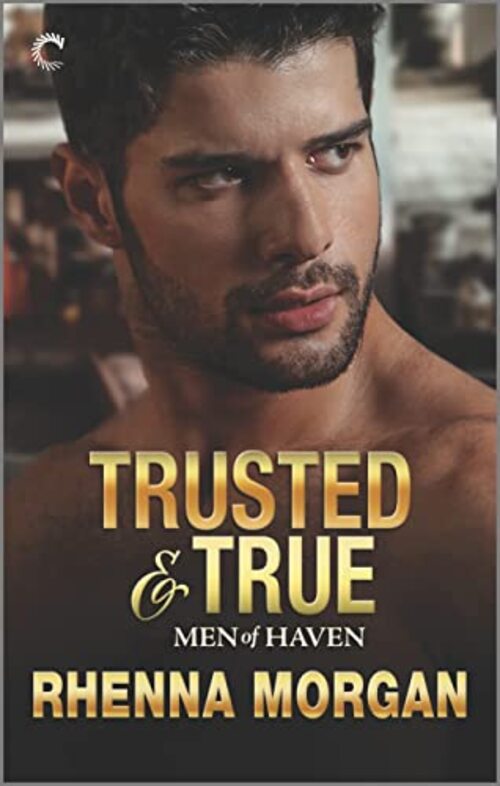 The last person Callie Moore is prepared to see when she shows up for a job interview is Danny Parker, the guy who witnessed her at her worst and gave her an ultimatum: get clean or don't ever ask for help again. It's been years since then, and Callie's been through hell, but she's finally doing the work to change her life. That doesn't mean she couldn't use the job. And it doesn't mean her troubled past is completely behind her, either.
When his best friend's sister-in-law walks in looking for a job and a second—or is it third—chance, Danny isn't so sure he's willing to risk it. Even if he does desperately need the help at his custom car shop.
Letting Callie back into his life opens Danny's eyes, and heart, to the woman she is now—and the man he wants to become. If anyone has a problem with that, too bad. Including his skeptical Haven brothers. But when a dangerous part of the life Callie's left behind comes to town, seeking revenge, the family will have to join together to save her—as well as the innocent Haven life caught in the cross fire.
Romance Contemporary [Carina Press, On Sale: May 24, 2022, Mass Market Paperback / e-Book, ISBN: 9781335639950 / eISBN: 9780369719188]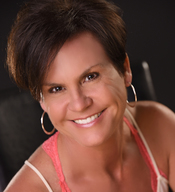 Rhenna Morgan is a certified romance junkie. Whether it's contemporary, paranormal, or fantasy you're after, Rhenna's stories pack romantic escape full of new, exciting worlds, and strong, intuitive men who fight to keep the women they want. For advance release news and exclusive content, sign up for her newsletter at website. You'll also find all of her social links there, along with her smoking hot inspiration boards.
No comments posted.