The genre for my new story, WHEN THE DAY COMES, has a lot of readers talking. Is it time-travel? Dual timeline? Science-Fiction? Historical fiction, times two? Or, is it a little of each one? The story is about a woman named Libby who is born with a gift. She lives in 1774 colonial Williamsburg and when she goes to sleep there, she wakes up in 1914 Gilded Age New York City. Back and forth she goes, every day, with no time passing while she's gone. On her twenty-first birthday, she must choose which life to keep and which to forfeit forever.
Since it's hard to pigeonhole WHEN THE DAY COMES into one genre, I thought I'd share four similar movies and television series to give you a taste of what the story is like.
Outlander
Outlander is a popular series that follows Claire Randall, an English woman who was a nurse in WWII. Her life is turned upside down when she travels to Scotland with her husband to try to reconnect with each other and with his family history. There, she accidentally falls through a portal in a stone and ends up in 1743 where she meets, marries, and falls in love with a warrior named Jaime Fraser. Like Libby, she is torn between her two lives and struggles to choose which one to keep.
Hamilton
Hamilton is a Broadway musical about the life and times of American Founding Father, Alexander Hamilton, as well as the lives of other famous historical figures, including George Washington, Thomas Jefferson, Aaron Burr, the Marquis de Lafayette, Elizabeth Schuyler Hamilton, and King George III. It's rich in details about the American Revolution and the sacrifices that were made by our founding fathers and mothers. WHEN THE DAY COMES also highlights many of these historical figures and shows Libby's own sacrifices for the price of freedom.
Downton Abbey
Downton Abbey, set at a manor house in England between 1912 and 1926, showcases the lives of the aristocratic Crawley family and their domestic servants. In the series, Lady Grantham is an American heiress who married Lord Grantham, allowing her dowry to help save Downton Abbey. In WHEN THE DAY COMES, Libby's mother is trying to marry her off to an English Marquess to gain a title, and part of the story takes places at a beautiful English manor house on the coastal moors in Whitby, England.
The Gilded Age
The Gilded Age is a new television series set in New York City during the rigid social structure of the 1880s. It's a look at the daily conflicts of the nouveau rich and the established set of "old money" presided over by Mrs. Astor. Much like Downton Abbey, it follows the lives of both the upper echelons of society, as well as the domestic servants, and everyone in between. In WHEN THE DAY COMES, Libby's family is part of the nouveau rich in New York City and her mother will go to great lengths to be accepted into the established society of old money.
These are just four examples, but there are others. If you enjoy time-crossing, rich historical fiction, and emotional conundrums, you will enjoy WHEN THE DAY COMES. It's Outlander meets Downton Abbey with a twist of Hamilton and a splash of The Gilded Age.
Timeless #1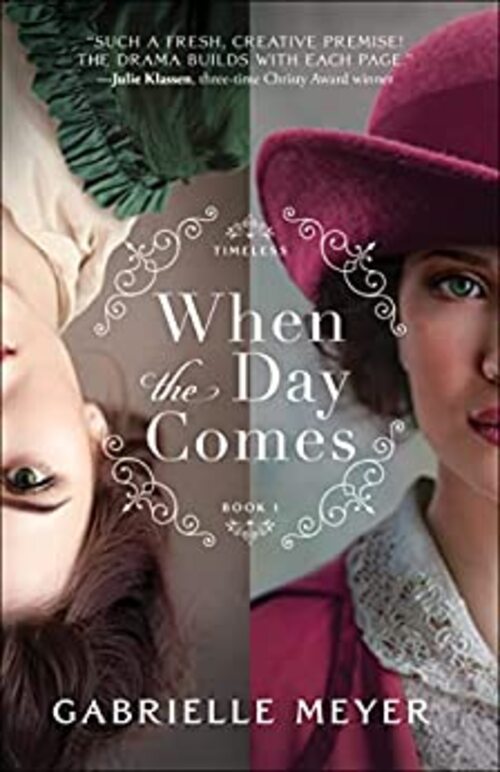 How will she choose, knowing all she must sacrifice?
Libby has been given a powerful gift: to live one life in 1774 Colonial Williamsburg and the other in 1914 Gilded Age New York City. When she falls asleep in one life, she wakes up in the other. While she's the same person at her core in both times, she's leading two vastly different lives.
In Colonial Williamsburg, Libby is a public printer for the House of Burgesses and the Royal Governor, trying to provide for her family and support the Patriot cause. The man she loves, Henry Montgomery, has his own secrets. As the revolution draws near, both their lives--and any hope of love--are put in jeopardy.
Libby's life in 1914 New York is filled with wealth, drawing room conversations, and bachelors. But the only work she cares about--women's suffrage--is discouraged, and her mother is intent on marrying her off to an English marquess. The growing talk of war in Europe only complicates matters.
But Libby knows she's not destined to live two lives forever. On her twenty-first birthday, she must choose one path and forfeit the other--but how can she choose when she has so much to lose in each life?
Women's Fiction Time Slip | Women's Fiction Historical [Bethany House Publishers, On Sale: May 3, 2022, Paperback / e-Book, ISBN: 9780764239748 / ]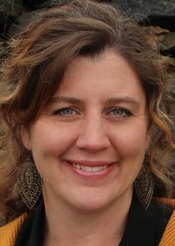 Gabrielle Meyer lives in central Minnesota on the banks of the upper Mississippi River with her husband and four children. As an employee of the Minnesota Historical Society, she fell in love with the rich history of her state and enjoys writing fictional stories inspired by real people, places, and events.