Jennifer Vido: What inspired your new release, THE HOMEWRECKERS?
Mary Kay Andrews: I was watching one of those DIY reality television shows and the title The Homewreckers came to me. Not coincidentally, we'd just purchased a fixer-upper beach cottage on Tybee Island, Ga, where the book was set, so I had the title and the research, and very quickly, the plot started to come together.
Jen: What is causing angst in Hattie Kavanaugh's personal and professional lives?
Mary Kay: Hattie is guilt-ridden because she fears that the over-budget money pit of a house she's been restoring with her father-in-law's construction company will bring the company to financial ruin, but on a deeper level, her emotional life has been on hold since her husband's death, seven years earlier, in a hit-and-run accident. Faced with the possibility of romance, she's deeply conflicted.
Jen: When Mauricio Lopez offers Hattie a starring role in a beach house reality show, how does she react?
Mary Kay: Hattie tells Mo she has zero interest in show business, and just wants to do her job, restoring old homes.
Jen: What does Hattie think of her male cast mate?
Mary Kay: Hattie's first response is that Trae Bartholomew is a pretty boy, whose only interest in restoring the Tybee beach cottage is a quick fix. Trae has no grasp of the practical aspects of this project, including the need to keep the project within her tight budget and tighter deadline.
Jen: What's running through Hattie's mind when evidence surfaces at the demolition site concerning an unsolved mystery?
Mary Kay: Hattie's genuinely intrigued by the discovery of a billfold belonging to her favorite high school English teacher, a young mother who vanished seventeen years earlier, and she fears the worst.
Jen: What's the best way for readers to stay connected with you?
Mary Kay: Follow me on Instagram and Facebook!
Jen: For those readers not familiar with Friends and Fiction, please tell us about it.
Mary Kay: Friends & Fiction is a weekly live web show, a podcast, and a thriving online social community that I started in April 2020 in the dawn of the pandemic together with bestselling author pals Kristin Harmel, Kristy Woodson Harvey, and Patti Callahan Henry. We air a new show every Wednesday night at 7 pm Eastern on our Facebook group page and on our YouTube channel. Our show is a warm and engaging chat where we gather to discuss the books we've written, the books we're reading now, and our shared love of independent bookstores. We host fabulous author guests for in-depth discussions about their writing careers and their latest books. Guests so far have included Kristin Hannah, Delia Owens, Sue Monk Kidd, Brit Bennett, Elin Hilderbrand, Karin Slaughter, William Kent Kreuger, Jodi Picoult, Chris Bohjalian, Taylor Jenkins Reid, Amor Towles, Colleen Hoover, and Charlaine Harris, to name just a few.
Jen: Sneak peek! What is your current work in progress?
Mary Kay: I'm working on a Christmas novella that will be published in fall of 2023. It starts out in the same fictional small town in the North Carolina mountains where The Santa Suit was set. It centers on a family who grows Christmas trees and moves to New York City for a month every holiday season to live in a camper and set up shop selling trees on a street corner in Greenwich Village.
Jen: Thank you for stopping by to chat about THE HOMEWRECKERS. Best of luck with your fabulous new release!
Mary Kay: Thank you so much! It has been so heartening to meet and engage with my readers and with book lovers like you! I hope everyone will love THE HOMEWRECKERS and #buymybookdammit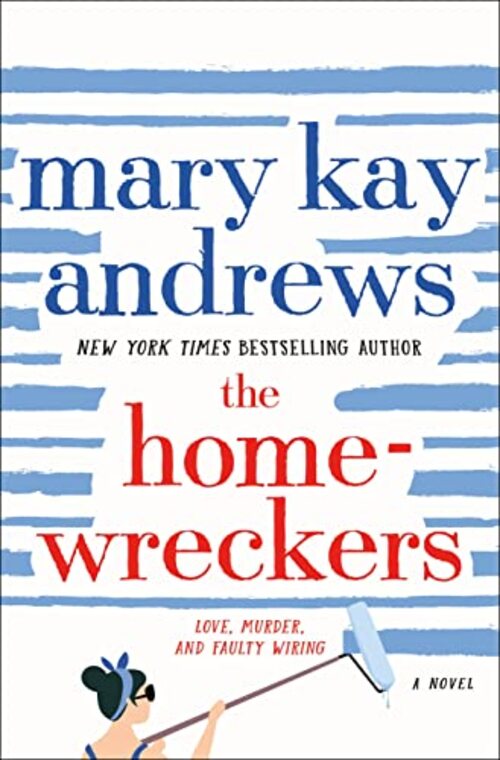 A Novel
Hattie Kavanaugh went to work restoring homes for Kavanaugh & Son Restorations at eighteen, married the boss's son at twenty, and became a widow at twenty-five. Now, she's passionate about her work, but that's the only passion in her life. "Never love something that can't love you back," is advice her father-in-law gives her, but Hattie doesn't follow it and falls head-over-heels for a money pit of a house. She's determined to make it work, but disaster after disaster occurs, and Hattie's dream might cost Kavanaugh & Son their livelihood. Hattie needs money, and fast.
When a slick Hollywood producer shows up in her hometown of Savannah, Georgia, she gets a once-in-a-lifetime opportunity: star in a beach house renovation reality show called The Homewreckers, cast against a male lead who may be a love interest, or may be the ultimate antagonist. Soon, there's more at stake than bad pipes and dry rot: during the demolition, evidence comes to light that points to the mysterious disappearance of a young wife and mother years before.
With a burned out detective investigating the case, an arsonist on the loose, two men playing with her emotions, and layers upon layers of vintage wallpaper causing havoc, it's a question of who will flip, who will flop, and if Hattie will ever get her happily-ever-after.
Romance Western | Small Town [St. Martin's Press, On Sale: May 3, 2022, Hardcover / e-Book, ISBN: 9781250278364 / eISBN: 9781250278371]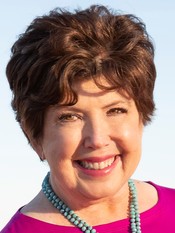 Mary Kay Andrews is the New York Times bestselling author of 24 novels. A native of St. Petersburg, Florida, she received a B.A. in journalism from The University of Georgia and was a newspaper reporter for 14 years. The last ten years of her career were spent as a features reporter for The Atlanta Journal-Constitution.
She is married to her high school sweetheart, Tom Trocheck, with whom she has a 40-year (and counting) collaboration yielding two grown children, two adorable grandchildren and countless memorable kitchen experiences.
Her first novel, EVERY CROOKED NANNY, was published in 1992 by HarperCollins Publishers. She went on to write ten critically acclaimed mysteries under her real name, Kathy Hogan Trocheck. In 2002, she assumed the pen name Mary Kay Andrews with the publication of SAVANNAH BLUES. In 2006, HISSY FIT became her first New York Times bestseller, followed by eleven more New York Times, USA Today, and Publisher's Weekly bestsellers. To date, her novels have been published in German, Italian, Polish, Slovenian, Hungarian, Dutch, Czech, and Japanese.
Mary Kay Andrews and her family divide their time between Atlanta and Tybee Island, where they cook up new recipes in two restored beach homes, The Breeze Inn and Ebbtide, both named after fictional places in Mary Kay's novels. In between cooking and plotting her next novel, Mary Kay is an intrepid treasure hunter whose favorite pastime is junking and fixing up old houses.
No comments posted.