Instead of trying to find your perfect match in a dating app, we bring you the "Author-Reader Match" where we introduce you to authors you may fall in love with. It's our great pleasure to present Stephanie Vance!
Writes:
Among other things (e-mails, postcards, the occasional grocery list) I write romantic comedy featuring smart, feisty, often sarcastic heroines who absolutely devastate men who are used to having their own way. Across the Aisle features Dallas McGrath, a female lobbyist working to succeed in a career dominated by men. She's up against fellow lobbyist Grant Pierce, a handsome charmer who's sure he's just one flirt away from defeating Dallas in the lobbying game. Spoiler alert: he's wrong.
About:
Wise (a.k.a. old), witty (a.k.a. snarky), and wine-loving (that speaks for itself) woman seeks partner who appreciates slow burn enemies-to-lovers romcoms featuring strong women who, to put it bluntly, won't put up with anyone's crap. Must share my love of travel, romcoms, and dogs, not in that order. I'm a scuba-diver, a business-owner, and a non-sanctimonious vegetarian; I have no problem watching you eat steak (my characters do it all the time), if you're not pairing it with a Sauvignon Blanc instead of a Cabernet. That's a deal breaker. In short, if you're looking for a smart woman who knows where to find all the good wine bars in Washington, DC, we might be a good match.
What I'm looking for in my ideal reader match:
Enemies-to-lovers fans who appreciate strong female protagonists
Fans of witty banter, charming men, and drinking wine in grocery stores
Readers who like to explore new cities, like Washington, DC, through the written word
Anyone who loves secondary characters with some depth
Anyone who wants to watch two stubborn protagonists, who we all know should be together, finally get the memo
What to expect if we're compatible:
Expect to root for Dallas McGrath, to swoon over Grant Pierce, and to want to shake them both when just one candid conversation would solve all their problems! Be ready to beg some of the secondary characters to become the protagonists of their own novel (they might hear you). Prepare to fall in love with everything Washington, DC has to offer beyond politics, like Ben's Chili Bowl, baseball games at Nationals Park, and the Exxon near the end of M street in Georgetown (yes, it's in there). Most importantly expect to be surprised by the idea that love can bloom between political opposites and be ready for more romance with a hint of hope about the political world!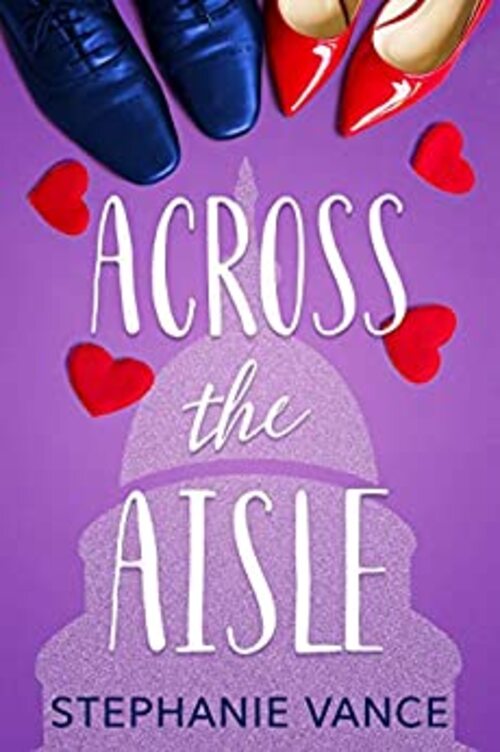 Tough as nails DC lobbyist Dallas McGrath can't believe she's being ordered to reach a legislative compromise with the opposition. And not just with anyone…with the most arrogant, obnoxious lobbyist in DC, Grant Pierce. He always finds a way to get under her skin, and it usually starts with that kissable mouth of his turning up into an annoying smirk. Well, this is one negotiation she plans to win at any cost.
Career lobbyist Grant Pierce knows he shouldn't enjoy ruffling the feathers of the opposition this much, but he can't help it. Almost no one leaves him without a witty comeback—except Dallas McGrath. Maybe it's her sharp mind, or maybe it's the sexy way she bulldozes his every argument. Either way, he's got the perfect plan to put her off her game. He suggests they negotiate at baseball games, jazz clubs, and nap studios—but even he's not prepared for what happens next...
Romance Contemporary [Entangled: Amara, On Sale: May 9, 2022, e-Book, / ]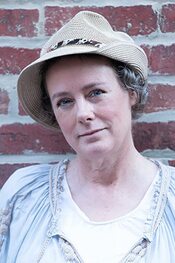 Hi! I'm Stephanie Vance, author of...well, it's complicated. By day I'm a DC-based grassroots consultant known as the "Advocacy Guru" (a title I made up). I've written several non-fiction books on how to be an effective advocate. By night, though, I write romance comedies set here in DC--like Across the Aisle. Believe it or not, romance is alive and well in our in the nation's capital. People from opposite sides of the political spectrum date all the time. The true trouble arises when cat people date dog people. That's when the sparks fly.
No comments posted.