Instead of trying to find your perfect match in a dating app, we bring you the "Author-Reader Match" where we introduce you to authors you may fall in love with. It's our great pleasure to present Lily Chu!
Writes:
Fun rom-coms set in Toronto and featuring Asian characters. I love including some glitz and glamour (and a good red lipstick) but I want my characters to also face issues that we encounter in the real world, from mental health challenges to doubts about identity to building relationships and supporting family. And of course, falling in love!
THE STAND-IN is about Gracie Reed, a biracial Chinese-Canadian who loses her job and reluctantly agrees to help her doppelganger, Chinese movie star Wei Fangli, by impersonating her at events. The money will help move her mother to a better long-term care home, and it's no hardship to be partnered by Fangli's co-star and usual escort, actor Sam Yao. However, as Sam and Gracie grow closer, she begins to question herself, and whether Sam sees her for who she is, or only as Fangli's stand-in.
About:
I live in Toronto with my family, which includes two almost toothless cats. One of my favorite things to do is take long walks around the city, and I'll always stop at stores that sell paper goods, snacks, or shoes. You can find me on Twitter or (more often) Instagram and see what I'm reading on Bookbub.
What I'm looking for in my ideal reader match:
We're a good match—a great match, even an incredible one—if you like:
A main character who can be a bit of a hot mess but has the guts to pull it all together.
Super attractive Asian men with personalities to match. (Because it's not just about the looks! Well, maybe at first.)
Exploring how women's friendships grow and change.
Luxury environments.
Fish-out-of-water tropes.
References to lists and planners.
What to expect if we're compatible:
Once we connect, you can expect:
Strong Asian characters living their lives in Toronto.
Escapist stories in a realistic contemporary setting.
Slow burns and emotional connections.
Honest talk about issues from mental health to racism.
At least one makeover scene.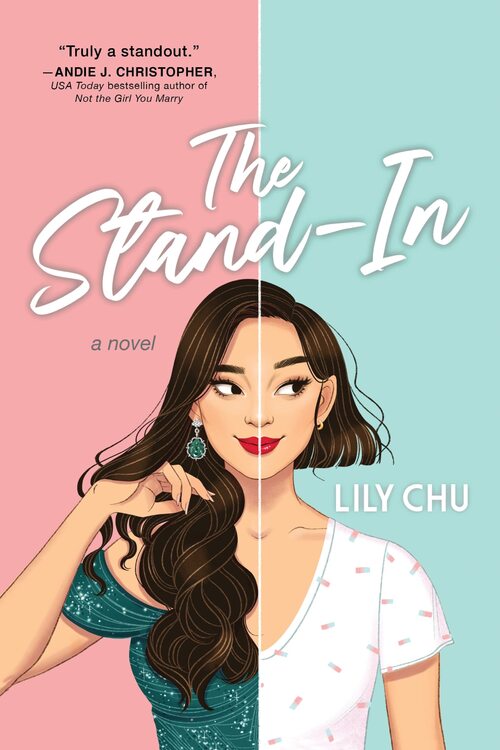 HOW TO UPEND YOUR LIFE:
Get fired by gross, handsy boss
Fail to do laundry (again)
Be mistaken for famous Chinese actress
Fall head-first into glitzy new world
Gracie Reed is doing just fine. Sure, she was fired by her overly "friendly" boss, and yes she still hasn't gotten her mother into the nursing home of their dreams, but she's healthy, she's (somewhat) happy, and she's (mostly) holding it all together.
But when a mysterious SUV pulls up beside her, revealing Chinese cinema's golden couple Wei Fangli and Sam Yao, Gracie's world is turned on its head. The famous actress has a proposition: due to their uncanny resemblance, Fangli wants Gracie to be her stand-in. The catch? Gracie will have to be escorted by Sam, the most attractive--and infuriating--man Gracie's ever met.
If it means getting the money she needs for her mother, Gracie's in. Soon Gracie moves into a world of luxury she never knew existed. But resisting Sam, and playing the role of an elegant movie star, proves more difficult than she ever imagined--especially when she learns the real reason Fangli so desperately needs her help. In the end all the lists in the world won't be able to help Gracie keep up this elaborate ruse without losing herself...and her heart.
Romance Comedy [Sourcebooks Casablanca, On Sale: May 3, 2022, Trade Size / e-Book, ISBN: 9781728242620 / eISBN: 9781728242637]
No comments posted.