1--What is the title of your latest release?
2--What's the "elevator pitch" for your new book?
In the global race for space domination, a cryptologist must overcome his greatest mistake to help the granddaughter of a nuclear physicist decipher the clues to a top-secret nuclear project before it falls into the hands of America's enemies.
3--How did you decide where your book was going to take place?
Washington D.C. is where my SNAP Agency is located because it's the epicenter of all things political intrigue and suspense.
4--Would you hang out with your heroine in real life?
I would because she's a lot of fun but honestly, she's an aerospace engineer so I'd probably be clueless about anything she's discussing and would just have to smile and nod. A lot.
5--What are three words that describe your hero?
Hawaiian. Funny. Genuine.
6--What's something you learned while writing this book?
So many things. Lots of space defense information; historical information surrounding the top-secret research at Los Alamos National Laboratory—including the inclusion of Black scientists like nuclear scientist George Johnson, after the war; and that measuring the weight of a wave is more math than I ever want to do again. Btw, getting wiped out by a 3-foot wave carries a half a ton weight!
7--Do you edit as you draft or wait until you are totally done?
I try not to edit as I draft because I can get stuck on a single paragraph for hours. However, if I start to see that my story is stuck or not making sense sometimes, I will go back and do some editing to figure out the direction I need to go.
8--What's your favorite foodie indulgence?
Medium-rare cookies!
9--Describe your writing space/office!
In my office I have a desk that I rarely use except to collect scrap writing notes, a growing TBR pile, and to-do list that I forget about until months later. I have three bookshelves filled with my favorite authors, an old Underwood typewriter, and photos of my family to remind me they're my most favorite characters. And a leather chair that I bought with the money my grandfather, the greatest storyteller I ever knew, gave to me.
10--Who is an author you admire?
Off the top of my head, Cara Putman. She's the epitome of superwoman, lawyer, teacher, author, mother, wife, and one of the greatest encouragers and supporters of authors that I know. And that's just the tip of the iceberg. She's amazing and her stories are fantastic too!
11--Is there a book that changed your life?
The Bible. I can read it over and over and gain new insight every single time. Fictionally, there's a scene in The Shack that wrecked me (no spoilers) but as a victim of abuse it was something I needed to read and hear and believe.
12--Tell us about when you got "the call." (when you found out your book was going to be published)
I was out walking my dog so you know, he could do his "business" and I was scooping up said "business" when my agent called and said I was being an offered a contract. Real life right there!
13--What's your favorite genre to read?
Suspense and then contemporary romance.
14--What's your favorite movie?
This is a 3-way tie: Mary Poppins, Sound of Music, and The Newsies
15--What is your favorite season?
Fall.
16--How do you like to celebrate your birthday?
With my family and friends hanging out at home with whatever food I'm craving at the time.
17--What's a recent tv show/movie/book/podcast you highly recommend?
I just watched The355 and really enjoyed this dynamic group of women spies.
18--What's your favorite type of cuisine?
Greek
19--What do you do when you have free time?
Travel if I can, otherwise hanging out with my family playing games or catching up on a show.
20--What can readers expect from you next?
I've got a fun novella collection releasing Fall 2022 with Lynette Eason and Lynn Blackburn called Targeted and it includes secondary characters from our previous novels, so readers are in for a treat! And the conclusion of the SNAP Agency series is coming Spring of 2023!
In 1964, a group of scientists called the Los Alamos Five came close to finishing a nuclear energy project for the United States government when they were abruptly disbanded. Now the granddaughter of one of those five scientists, aerospace engineer Elinor Mitchell, discovers that she has highly sensitive information on the project in her possession--and a target on her back.
SNAP agent and former Navy cryptologist Kekoa Young is tasked with monitoring Elinor. This is both convenient since she's his neighbor in Washington, DC, and decidedly inconvenient because . . . well, he kind of likes her.
As Elinor follows the clues her grandfather left behind to a top-secret nuclear project, Kekoa has no choice but to step in. When Elinor learns he has been spying on her, she's crushed. But with danger closing in on all sides, she'll have to trust him to ensure her discoveries stay out of enemy hands.
Natalie Walters sucks you into the global race for space domination in this perfectly paced second installment of her SNAP Agency romantic suspense series.
Romance Suspense [Revell, On Sale: May 3, 2022, Paperback / e-Book, ISBN: 9780800739799 / eISBN: 9781493436316]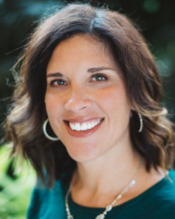 Natalie Walters is a military wife of 22 years and currently resides in Hawaii with her soldier husband and their three kids. She writes full-time and has been published in Proverbs 31 magazine and has blogged for Guideposts online. In addition to balancing life as a military spouse, mom, and writer, she loves connecting on social media, sharing her love of books, cooking, and traveling. Natalie comes from a long line of military and law enforcement veterans and is passionate about supporting them through volunteer work, races, and writing stories that affirm no one is defined by their past.
No comments posted.