Back in Blessings, Carlie was letting Miss Ruby help her out of the bathtub and into her pajamas. Miss Ruby was doing everything right, just like Mama did, but after a day of fear and grief, the adrenaline crash was inevitable, and so was another round of tears. It was becoming obvious that Mama wasn't going to be there to tuck Carlie into bed or read her a story. She wasn't going to be the one to come running in the middle of the night if Carlie had a bad dream or to snuggle in beside her when it stormed.
Ruby saw the meltdown coming.
Carlie's eyes were shimmering with unshed tears as Ruby pulled the top of her pajamas down over Carlie's head. Carlie thrust her little arms through the sleeves, then put them around Ruby's neck and laid her head on Ruby's shoulder.
"I know, I know. It's all different and so sad. I saw you have books on your bed table. Do you want me to read to you until you fall asleep?"
Carlie nodded.
"Are you afraid to be in the room alone?" Ruby asked.
Carlie shrugged.
Ruby sighed. "Okay, we'll just play this by ear. Come pick out a book. I'll bet you can read some of those books yourself now. Can you?"
"Yes, but I miss some of the words."
"I think you're very smart to already know so many," Ruby said. "Do you want to read one to me, and then I'll tuck you in and read one to you and Hoppy?"
"Okay," Carlie said and ran from the bathroom into her bedroom. Ruby already had the bed turned back, so Carlie crawled up in her bed. As she did, Peanut knocked on the open door and then stopped at the threshold.
"I just wanted to tell you good night and remind you that our bedroom is just across the hall. The door will be open and there are night-­lights in the hall, so we'll hear you if you call out, okay?"
"Okay," Carlie said.
"Thank you for helping me water the flowers today," Peanut said.
"Welcome," Carlie said.
"See you in the morning at breakfast," Peanut said.
Carlie nodded.
As soon as he was gone, she picked up a Dr. Seuss book and opened it to the first page, put her little finger under the first word and began to read.
"'One fish. Two fish. Red fish. Blue fish.'"
And so it went.
Ruby sat quietly, watching Carlie sound out the words when she got stuck, and then when she glanced up at Ruby for help, the haunted look in her eyes was almost gone. And when she got to the end of the book, there was a sense of satisfaction on her face when she closed it.
"Good job!" Ruby said. "You are such a good reader!"
Carlie looked pleased, and then picked up her Frog and Toad are Friends book and handed it to Ruby.
"Scoot down and get all comfy," Ruby said. "Here's Hoppy. He looks so sleepy. I won't read too loud in case he falls asleep."
Carlie tucked the old lop-­eared rabbit beneath her chin, pulled the little blanket over her shoulders, and sighed when Ruby pulled up the other covers and tucked her in.
The sheets smelled like flowers, and they were cool and soft against her skin. She thought of Mama and then looked at Ruby. They didn't look anything alike, but Miss Ruby's cheeks were pink, and she could talk and laugh without losing her breath. And Mama said Miss Ruby would take such good care of her. It had to be enough because it was all she had.
Ruby winked at Carlie, smoothed the hair away from her face, then opened the book to the first page and started to read, keeping her voice soft but full of expression as she began.
"'Frog ran up the road to Toad's house. He knocked on the door…'"
Carlie sighed. She knew the book by heart. It was one of her favorites. She pulled Hoppy closer and let Miss Ruby's voice carry her to sleep.
Ruby read the book all the way through, even though Carlie was already out. And when she had finished, she turned off the lamp by the bed, made sure the night-­lights were on in the bathroom and in Carlie's bedroom, and then turned out the overhead light as she slipped out of the room.
She paused in the doorway and looked back. All she could see was the top of Carlie's head and one long, brown-­and-­white rabbit ear lying on top of the covers.
Ruby sighed, smiled, and tiptoed out of the room and then across the hall to their bedroom.
Peanut was in bed with his laptop, working, but the television was on. It was typical of their nightly routine, and after the day Ruby had had, it was reassuring.
Tomorrow would likely bring a visit to the funeral home and certainly a trip to the bank to sign the signature card to access Shirley's money. They would need to pick out flowers for the casket, too, and Ruby was hoping that taking Carlie to help do all that would help her see and accept the finality of what had happened.
Peanut looked up from his laptop.
"Come to bed, darlin'. I'll shut this work down."
Ruby sighed. "You don't have to stop on my account."
"But I want to stop on your account because I love you," he said. "You look as lost as that little girl across the hall. You don't have a blankie or a rabbit, but you have me to cuddle."
Ruby's eyes welled. She turned out the overhead light and then crawled into bed as Peanut put his laptop on the end table and turned out the lamp.
The night-­light in their adjoining bathroom left their room in shadows as she turned toward him. As he put his arms around her and pulled her close, he heard her sigh.
"It's okay, honey. Whatever happens, I'm with you one hundred percent. I'll see to the guardianship papers tomorrow and make sure they're legally binding. You have a married name now, but that's just a legality to update. We'll protect her, come what may. Now close your eyes and rest while you can."
"I don't know what I'd do without you, but I love you forever," Ruby said.
Peanut rested his chin on the top of her head and closed his eyes.
"And I love you more."
(c) Sharon Sala, Sourcebooks, 2022. Shared with permission from the publisher.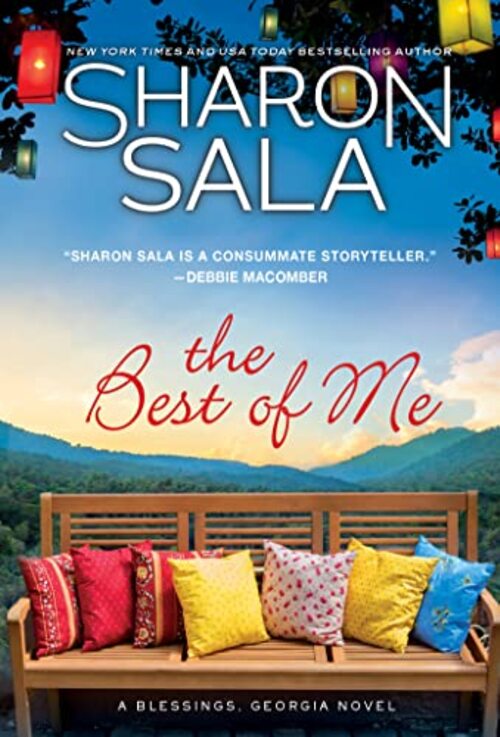 Warm and Heartfelt Southern Romance
An orphaned little girl desperately needs a new home
An eager couple is ready to welcome her with open arms
Friendly neighbors are always there for each other
In this southern small town, good things happen to good people
Ruby Butterman and her husband, Peanut, cannot have children, but they're given a second chance at a family when eight-year-old orphan Carlie is left in their care. It's a challenge for Carlie to adapt to a new town, a new school, and a new family, and when she gets bullied at school, Ruby and Peanut discover how to step up as parents, and how to make a forever family for their beloved little girl.
No summer reading list is complete without a deep, hopeful, and exciting small town romance by Sharon Sala!
Romance Small Town | Women's Fiction Contemporary [Sourcebooks Casablanca, On Sale: April 26, 2022, Mass Market Paperback / e-Book, ISBN: 9781728206202 / eISBN: 9781728206219]
The Blessings Georgia saga comes to an outstanding conclusion.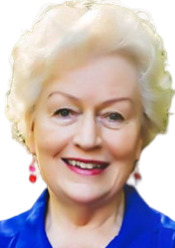 SHARON SALA has over one hundred books in print and has published in five different genres. She is an eight-time RITA finalist, five-time Career Achievement winner from RT Book Reviews, and five-time winner of the National Reader's Choice Award. Writing changed her life, her world, and her fate. She lives in Norman, Oklahoma.
No comments posted.