1--What is the title of your latest release?
ONE NIGHT EXPECTATIONS: Devereaux Inc 3
2--What's the "elevator pitch" for your new book?
One night of unbridled passion can send their future up in flames.
3--How did you decide where your book was going to take place?
I'm from Brooklyn, so many of my story concepts are set here. Also, the Devereaux Inc series was pitched as Black Dynasty set in Brooklyn. Staying true to the pitch, all the titles in this series will take place in Brooklyn.
4--Would you hang out with your heroine in real life?
Absolutely. She's confident, successful, and fashionable. We'd have loads of fun talking shoes and purses.
5--What are three words that describe your hero?
Nurturing, loyal, passionate
6--What's something you learned while writing this book?
That even when you do the wrong thing, there's always a chance to do better.
7--Do you edit as you draft or wait until you are totally done?
I wait until I'm done. Stopping to fix everything only serves to slow me down. Once the draft is done, then I can look at the project in its entirety and make changes from a global standpoint.
8--What's your favorite foodie indulgence?
Right now? Mac and Cheese from Popeye's. It tastes like someone's grandmother is in the back making it.
9--Describe your writing space/office!
My office walls are painted in cornflower blue (my favorite color). I have a large U-shaped desk, a recliner, a small coffee table, a small desk in the corner and three bookshelves that come halfway up the wall. All the furniture and office tools (printers, pen cups, etc) in the office are white.
10--Who is an author you admire?
Naima Simone, Reese Ryan, Nisha Sharma, Joanna Shupe, Sierra Simone, and Tracey Livesay are my go-to authors. Anytime I pick up one of their books, it's a given I'm going to have a good time reading.
11--Is there a book that changed your life?
Zane's Sex Chronicles anthology. It was the first time I'd read romance stories that explored the sexuality of Black women in an open and positive way. That book instantly made me want to write high-heat books featuring Black women confidently enjoying their sexuality.
12--Tell us about when you got "the call." (when you found out your book was going to be published)
My story is a little bit different. I was approached by a Harlequin editor who'd read Under His Protection, a previously published book of mine. He enjoyed the book so much that he asked my agent to have me submit something to him.
I honestly had every intention of turning the request down because I didn't think my voice would fit in the Harlequin Desire line. I actually told him my voice was, "To Black and too Brooklyn to fit." I had no intention of compromising my voice to make it fit a more mainstream line.
My writing is a celebration of everything I am. Brooklyn and my Blackness contribute a great deal to the way I write, the characters I create, and the themes I explore. Fortunately, he convinced me that my voice would fit perfectly in the Harlequin line, and Harlequin didn't want to change my voice at all. Two days later, I pitched him a Black Dynasty set in Brooklyn series. He loved it and made me an offer.
13--What's your favorite genre to read?
Category and contemporary.
14--What's your favorite movie?
Wonder Woman. I have watched that so many time and I never get tired of it.
15--What is your favorite season?
Fall. It's not too hot or cold and my seasonal allergies usually behave. But most importantly, I can pull out all of my cute fall boots.
16--How do you like to celebrate your birthday?
When I was younger, I definitely needed a party or a dinner. Now, I just want to lay in bed watching movies all day and not have anyone call my name.
17--What's a recent tv show/movie/book/podcast you highly recommend?
I stumbled across The Last Kingdom on Netflix. It turned out to be a really good show. The storyline and the action kept me engaged while I binged all five seasons.
18--What's your favorite type of cuisine?
Southern. My grandmother was from the South. She was a phenomenal cook. Every time I eat southern cuisine, it reminds me of her.
19--What do you do when you have free time?
Read or watch sci-fi, fantasy, or historical TV shows/movies.
20--What can readers expect from you next?
My next book, VANESSA JARED'S GOT A MAN releases on September 20th. It features a forty-something divorcée who is determined to reclaim her life and have a little fun.
Devereaux Inc.# 3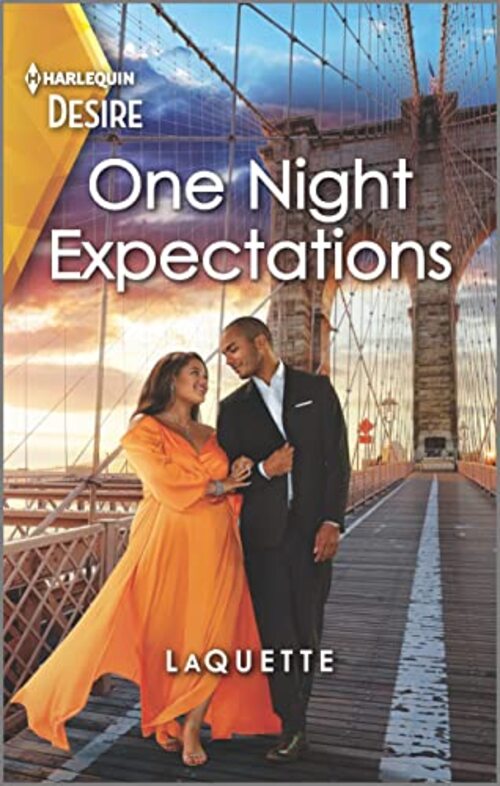 A surprise pregnancy romance
When her grandfather meddles in the billion-dollar development deal she's closing for the family company, Amara Devereaux-Rodriguez feels betrayed…and rebellious. A chance encounter with Lennox Carlisle is just the kind of trouble she's looking for. But their night together soon becomes a threat to Amara's aspirations because the mayoral contender has the power to quash the Devereaux deal. And now Amara's pregnant with his child. Can she quench the fire for Lennox that could send their lifelong ambitions up in flames?
Romance Contemporary | Romance Billionaire [Harlequin Desire, On Sale: April 26, 2022, Mass Market Paperback / e-Book, ISBN: 9781335735614 / ]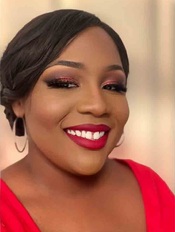 LaQuette is a romance author of bold, provocative love stories featuring multicultural characters. Her writing style brings intellect to the drama. She often crafts emotionally epic, fantastical tales that are deeply pigmented by reality's paintbrush. Her novels are filled with a unique mixture of savvy, sarcastic, brazen, and unapologetically sexy characters who are confident in their right to appear on the page.
This bestselling Romance Author is the 2016 Author of the Year Golden Apple Award Winner, 2015 Swirl Awards Bronze Winner in Romantic Suspense, and 2015 Georgia Romance Writers Maggie Award Finalist in Erotic Romance. LaQuette—a native of Brooklyn, New York—spends her time catering to her three distinct personalities: Wife, Mother, and Educator.
Writing—her escape from everyday madness— has always been a friend and source of comfort. At the age of sixteen, she read her first romance novel and realized the genre was missing something: people that looked and lived like her. As a result, her characters and settings are always designed to provide positive representations of people of color and various marginalized communities.
She loves hearing from readers and discussing the crazy characters that are running around in her head causing so much trouble.
No comments posted.