Jen: What inspired your new release, THE TOBACCO WIVES?
Adele: As a young girl growing up in North Carolina, I was fascinated by my grandmother's stories about the women she called the tobacco wives. She was a hairdresser for the wives of the wealthiest, most powerful tobacco magnates in Winston-Salem, NC in the 1940s, and tales of these wealthy, glamorous women captured my imagination.
Jen: What's the most fascinating thing you learned while researching the book?
Adele: Insights into what life was like for tobacco workers was fascinating, and pretty disturbing. One example is that the field workers suffered from a condition called "the green monster." When they tended to and picked wet tobacco leaves, nicotine seeped into their skin, giving them tobacco poisoning. I had no idea about this condition. Factory conditions and practices were also a shocker to me.
Jen: What brings Maddie Sykes to Bright Leaf, North Carolina?
Adele: When Maddie's father is killed in WWII, her mother has a breakdown. She doesn't know how she'll support herself and her daughter and decides to take Maddie to her Aunt Etta's house in the tobacco capital of the South. Aunt Etta is a professional seamstress in the fictional town of Bright Leaf, NC. She sews for everyone in town, but she really makes her money creating gowns for the wives of the wealthy tobacco magnates, the women everyone refer to as the "tobacco wives." Maddie is not allowed to visit during this important time, so it's a bit of a surprise to Aunt Etta when she arrives.
Jen: When an unexpected event causes Maddie to assume the role of lead dressmaker, how does she try to earn the trust and respect of the tobacco wives in this tight-knit town?
Adele: At first, Maddie is extremely nervous about taking over for Aunt Etta. She's intimidated by the wives and afraid she'll disappoint them. But as she begins to work with them, she gains confidence. She relies on lessons her father taught her – to "act as if" you know what you're doing and it will become so. She also enlists the help of a young man named Anthony, who has assisted Aunt Etta before and is Maddie's only friend in town. Anthony not only helps with the dresses, but also sheds light on the reality of life in Bright Leaf.
Jen: What do you hope readers take away from this story?
Adele: THE TOBACCO WIVES deals with important issues that are still relevant today – women's rights, corporate greed, and the use of deceptive advertising, to name a few. I hope that readers' eyes will be opened to them, but it's also a coming-of-age story about truth and courage. Maddie learns a lot about life over the course of one summer. Her illusions about Bright Leaf and the tobacco wives fell away. She saw the world more clearly. I would love for readers to identify with her, to be inspired even, to do what she did – find your voice and honor your truth.
Jen: Let's switch gears and talk about your promotional plans. What's the best way for readers to stay up-to-date on your latest happenings?
Adele: I am most active on Instagram [email protected] and Facebook – Adele Myers. You can also visit my author site at adelemyersauthor.com
Jen: Please share with us a sneak peek into your work in progress.
Adele: I am in the early stages of research on a second book. It's also based in the South and involves another cover-up situation.
Jen: Thank you for chatting with me about THE TOBACCO WIVES. I absolutely loved it. Best of luck with your new release!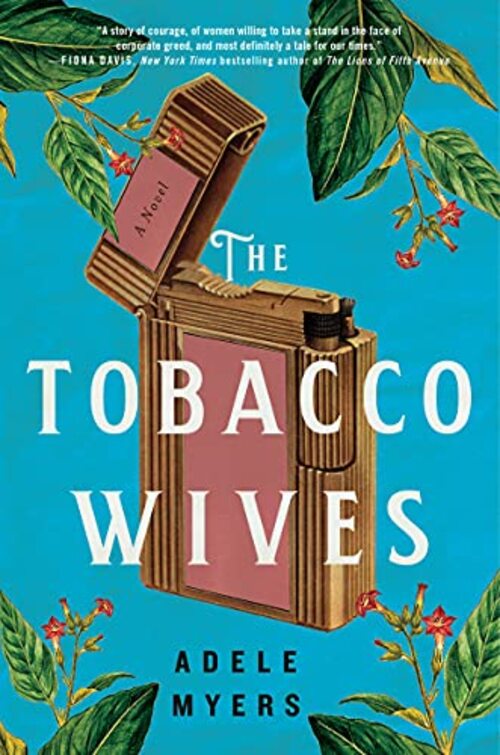 A Novel
Maddie Sykes is a burgeoning seamstress who's just arrived in Bright Leaf, North Carolina—the tobacco capital of the South—where her aunt has a thriving sewing business. After years of war rations and shortages, Bright Leaf is a prosperous wonderland in full technicolor bloom, and Maddie is dazzled by the bustle of the crisply uniformed female factory workers, the palatial homes, and, most of all, her aunt's glossiest clientele: the wives of the powerful tobacco executives.
But she soon learns that Bright Leaf isn't quite the carefree paradise that it seems. A trail of misfortune follows many of the women, including substantial health problems, and although Maddie is quick to believe that this is a coincidence, she inadvertently uncovers evidence that suggests otherwise.
Maddie wants to report what she knows, but in a town where everyone depends on Big Tobacco to survive, she doesn't know who she can trust—and fears that exposing the truth may destroy the lives of the proud, strong women with whom she has forged strong bonds.
Women's Fiction Historical | Fiction Family Life [William Morrow, On Sale: March 1, 2022, Hardcover / e-Book, ISBN: 9780063082939 / eISBN: 9780063082953]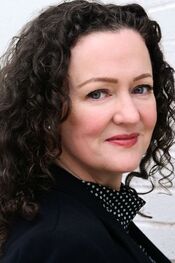 Adele Myers grew up in Asheville, North Carolina, and has a journalism degree from the University of North Carolina at Chapel Hill. She currently works in advertising and lives in Brooklyn, New York, with her husband, son and their rescue dog, Chipper.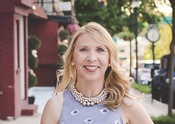 Jennifer Vido is best known for her nationally syndicated Jen's Jewels author interview column. A savvy book blogger she dishes the scoop on the latest happenings in the publishing business. As a national spokesperson for the Arthritis Foundation, she has been featured by Lifetime Television, Redbook, Health Monitor, The New York Times, The Baltimore Sun, Healthguru.com, and Arthritis Today. She is the author of the Piper O'Donnell Mystery series. Currently, she lives in the Baltimore area with her husband and two sons.
No comments posted.