Sometimes Sidra saw the ghost of Torin's first wife sitting at the table. The visits occurred when one season ended and another began, when change could be felt in the air.
Donella Tamerlaine's ghost liked to bask in the morning light, dressed in leather armor and plaid, watching as Sidra stood in the kitchen by the fire, cooking breakfast for Maisie.
Sometimes Sidra felt unworthy, as if Donella were assessing her. How well was Sidra caring for the daughter and husband she had left behind? But most of the time Sidra felt as if Donella was simply keeping her company, so fastened was her soul to this place, to this ground. The women—one dead and one living—were connected by love and blood and soil. Three cords that were so interwoven that Sidra was not surprised that Donella appeared to her and her alone.
"I have to send Maisie to school this autumn," Sidra said as she stirred the parritch. The cottage was quiet, dusted with dawn, and the wind was just beginning to howl its morning gossip. When Donella was silent, Sidra glanced at her. The ghost sat in her favorite chair at the table, her tawny hair flowing down her shoulders. Her armor was incandescent in the light, a breath away from being wholly translucent.
Donella was so beautiful it sometimes made Sidra's chest ache.
The ghost shook her head, reluctant.
"I know," Sidra said with a sigh. "I have been teaching her letters and how to read." But the truth was, all of the isle children were required to attend classes in Sloane when they turned six. Which Donella knew, despite being dead for the past five years.
"There is a way to delay it, Sidra," Donella said. Her voice was faint, a tendril of what it had once been when she was alive, although Sidra had not even been an acquaintance to her then. The two women had taken very different paths in life, and yet it had strangely led them both to the same place.
"You think I should begin teaching her my craft?" Sidra asked, but she knew it was what Donella was thinking and it took her by surprise. "I always assumed that you would want Maisie to follow your legacy, Donella."
The ghost smiled, but her demeanor was melancholy, even as the sunrise illuminated her. "I don't see the sword in Maisie's future, but something else."
Sidra slowed her stirring. She inevitably thought of Torin, who was stubborn as an ox. On their wedding night, they had sat across from each other on their bed—fully clothed—and conversed hours about Maisie and her future. How they would raise her together. He wanted his daughter to go to school on the isle. She would be taught everything: how to wield bow and arrow, how to read and write, how to whet a sword, how to count her numbers, how to knock a man to the ground, how to mill oats and barley, how to sing and dance and hunt. Not once had Torin mentioned Maisie learning Sidra's craft of herbs and healing.
As if sensing her doubt, Donella said, "Maisie has already learned from watching you, Sidra. She enjoys tending the gar- den at your side. She likes to help you when you make your salves and tonics. She could become a great healer beneath your instruction."
"I enjoy her company," Sidra admitted. "But I'll have to talk to Torin about it." And she didn't know when she would see him next.
What she did know was Torin's dedication to the East Guard. He preferred the night shift, and he slept during the day in the dark, quiet bowels of the castle because he wanted to be in the barracks with the other guards. She understood his commitment, the thoughts that dictated his mind. Why should he, even though he was captain, be sleeping at home when his guards were sleeping in the barracks?
Occasionally, he ate his dinner with her and Maisie, which meant it was their breakfast. But even then, his love and attention were given to his daughter, and Sidra did everything he had married her for—to keep the croft and help him raise his child. Every now and then, before the moon had fully waxed and waned and when Maisie was visiting her grandfather on the croft next to theirs, Torin would come to her. Their couplings were always spontaneous and brief, as if Torin only had a few moments. But he was always gentle and attentive to her, and sometimes he lingered with her in the bed, tracing the wild tangles of her hair.
"I think you will see him again sooner than you think," Donella said. "And he will not deny you anything, Sidra."
Sidra was stunned by that idea, thinking the ghost was exaggerating. But then Sidra wondered, Well, when have I ever asked Torin for anything? And she realized that she rarely did.
"All right," she said. "I'll ask him. Soon."
The front door blew open. Donella evanesced and Sidra, startled, whirled to see none other than Torin enter the cottage, windblown and ruddy. His tunic was damp from dew, his boots coated in sand, and his gaze found her instantly, as if he knew exactly where she would be—by the fire, stirring his daughter's breakfast.
"Who were you talking to, Sid?" he asked, frowning as his eyes swept the room.
"No one," she said, flustered. Torin had no idea she could see and speak with Donella, and Sidra didn't think she would ever be brave enough to tell him. "You're home. Why?"
Torin hesitated. She had never questioned why he was visiting. Of course, if he was here, he was hungry after working all night. He wanted his dinner and to hold his daughter.
"I thought I'd sup with you and Maisie," he said, his voice lowering. "And I have a visitor with me."
"A visitor?" Sidra dropped her spoon, intrigued. If she had been listening to the wind that morning, she might have heard the gossip it bore over the fells. But she had been preoccupied with the ghost of Torin's first love.
She walked around the table, the draft stirring her un- bound hair, and only stopped when a young man entered the cottage, his shoulders hunched in apparent discomfort. He held something in his arms; it looked like an instrument hid- ing in leather, and Sidra's heart leapt in joy until she noticed how disheveled he was. He had Torin's plaid draped across his shoulders, but his garments beneath were plain and hung from him like an ill-fated fortune. He cast a long shadow, one made of worry and resentment.
But these were the moments Sidra lived for. To aid and heal and unravel mysteries.
"I know you," she breathed with a smile. "You're Mirin's son."
Adapted from A River Enchanted by Rebecca Ross. Copyright © 2022 by Rebecca Ross. Reprinted courtesy of Harper Voyager, an imprint of HarperCollins Publishers.
Elements of Cadence #1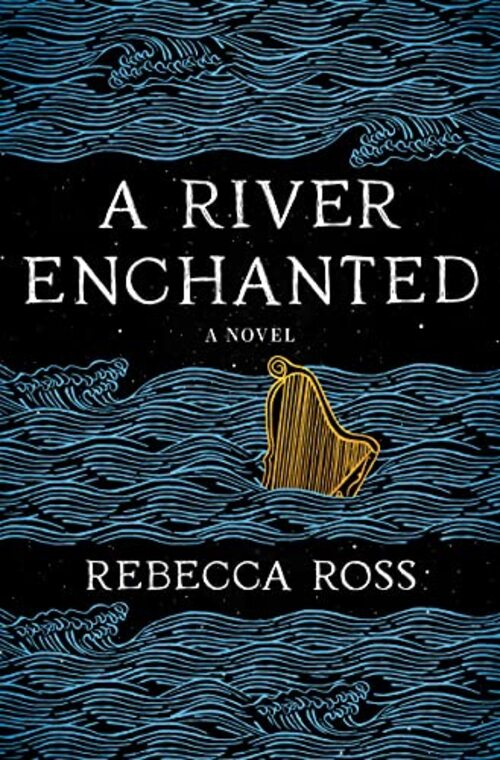 A Novel
House of Earth and Blood meets The Witch's Heart in Rebecca Ross's brilliant first adult fantasy, set on the magical isle of Cadence where two childhood enemies must team up to discover why girls are going missing from their clan.
Jack Tamerlaine hasn't stepped foot on Cadence in ten long years, content to study music at the mainland university. But when young girls start disappearing from the isle, Jack is summoned home to help find them. Enchantments run deep on Cadence: gossip is carried by the wind, plaid shawls can be as strong as armor, and the smallest cut of a knife can instill fathomless fear. The capricious spirits that rule the isle by fire, water, earth, and wind find mirth in the lives of the humans who call the land home. Adaira, heiress of the east and Jack's childhood enemy, knows the spirits only answer to a bard's music, and she hopes Jack can draw them forth by song, enticing them to return the missing girls.
As Jack and Adaira reluctantly work together, they find they make better allies than rivals as their partnership turns into something more. But with each passing song, it becomes apparent the trouble with the spirits is far more sinister than they first expected, and an older, darker secret about Cadence lurks beneath the surface, threatening to undo them all.
With unforgettable characters, a fast-paced plot, and compelling world building, A River Enchanted is a stirring story of duty, love, and the power of true partnership, and marks Rebecca Ross's brilliant entry on the adult fantasy stage.
Romance Fantasy Harper Voyager, On Sale: February 15, 2022, Hardcover / e-Book, ISBN: 9780063055988 / eISBN: 9780063056008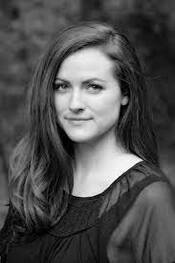 Rebecca Ross grew up in Georgia, where she continues to reside with her husband, lively dog and endless piles of books. She received her bachelor's degree in English from UGA. In the past she has worked at a Colorado dude ranch, as a school librarian, and as a live-time captionist for a college.
No comments posted.