1--What is the title of your latest release?
SUNRISE (Sky King Ranch book 1)
2--What's the "elevator pitch" for your new book?
SUNRISE is the beginning of a new series…so let's start with that:
The epic plot of the television series "24" find their way to Alaska and fall into the hands of three ex-military brothers.
Small town Alaska. Bush pilots. Three ex-military heroes. The Kingston triplets have come home defeated, broken from war and feeling anything but heroic. But the sons of Sky King ranch have returned home just in time. Because the world is in danger, and these flyboys, rescuers and soldiers just might be the only ones who can save it. It's a fight to save the people—and country—they love, and along the way, they'll discover healing and become the heroes they are meant to be.
SUNRISE: What if the woman who broke your heart was waiting for you back home…hoping for forgiveness? Can broken warrior find his way home to a happy ending?
3--How did you decide where your book was going to take place?
Oh, I love Alaska. Next to Montana, it's my go-to for the best place to set an epic romantic adventure. I've long wanted to write a story about a family of bush pilots, and the three Kingston brothers have sat in my brain for years, after writing about their sister, Larke, in my Summer of the Burning Sky smokejumping series. They finally got their day in the (midnight) sun!
4--Would you hang out with your heroine in real life?
Oh, for sure. Echo is smart, resourceful, brave, and a woman who knows how to survive. She is a straight-talker, super loyal, and would be my kind of friend.
5--What are three words that describe your hero?
Determined. Capable. Committed.
6--What's something you learned while writing this book?
I loved researching Alaska and especially bears in Alaska. I also fell in love with the sport of dogsledding—such an interesting and brave sport.
7--Do you edit as you draft or wait until you are totally done?
I plot out the story at a high level before I write. Then I dive in and write the first half without looking back. Then, I clean it up and transfer it to a kindle, and read it like a reader, with notes and comments. Then I write the second half, and again, don't look back until I'm finished. Then I read the entire thing, rewrite, and finish with another full read on Kindle. So, that was a long answer to say…both. :-)
8--What's your favorite foodie indulgence?
Popcorn with real butter and parmesan cheese!
9--Describe your writing space/office!
I am fortunate to have my own office! It's a big room with two workspaces—a big red chair for drafting, a desk for office work and an exercise bike for reading. I also have a mat out for daily stretches and Pilates.
10--Who is an author you admire?
Debbie Macomber. She's super sweet, but also has a great business mind, and knows how to write a story that appeals to all generations.
11--Is there a book that changed your life?
Aside from Redeeming Love? Or the Bible? LOL. Okay, I'm a huge fan of the plot and adventure of "Last of the Breed" by Louis L'Amour, a crazy obscure time travel book with a stellar plot called "Twice Upon a Time," and I love the massive storytelling of Brandon Sanderson's, "Way of Kings."
12--Tell us about when you got "the call." (when you found out your book was going to be published)
I got the "email" because I was living in Russia at the time. I actually couldn't believe it—had to confirm with the publisher that it was real!
13--What's your favorite genre to read?
I love romantic suspense—at least a well-written R/S (with good R/S balance). But I'm also a fan of historicals—one of my favorite historical authors is Lori Benton. Her stories, her romance, her research—I always feel like I'm absorbed into her worlds.
14--What's your favorite movie?
RETURN TO ME, followed closely by FREQUENCY. (I know, vastly different, but both with the theme of second chances!)
15--What is your favorite season?
Fall. The smell in the air, sitting in front of a fire, cozied up in a blanket, reading a book in wool socks in front of a fire, with a cup of hot cocoa…Fall holds the anticipation of the first snowfall, Thanksgiving, and the joy of the Christmas season.
16--How do you like to celebrate your birthday?
I usually go to the spa, for a birthday massage, and then hit up dinner with my husband, maybe a few friends.
17--What's a recent tv show/movie/book/podcast you highly recommend?
I'm listening to The Storytellers Mission with Zena Dell Lowe. Excellent material for creatives. I also love, How I Built This with Guy Raz. I am currently watching a series that has confused my emotions—Cobra Kai (think: The Karate Kid, all grown up). I love it…but I'm mystified who to root for! I'm desperately waiting for the next season of The Last Kingdom (Uhtred!). And I'm currently reading Melissa Tagg's newest novel, Autumn by the Sea. Sooo good!
18--What's your favorite type of cuisine?
I love all kinds of cuisine…probably my go to is Mexican, but I'm also a huge fan of seafood. And pasta. Oh, did I mention Russian? Maybe I should just stick with popcorn. :-)
19--What do you do when you have free time?
I am an avid DIYer and am currently finishing up a whole house remodel. I also love to walk on the beach or bike ride, and my husband and I love to cook gourmet dinners together.
20--What can readers expect from you next?
After SUNRISE, the next book in the series is SUNBURST!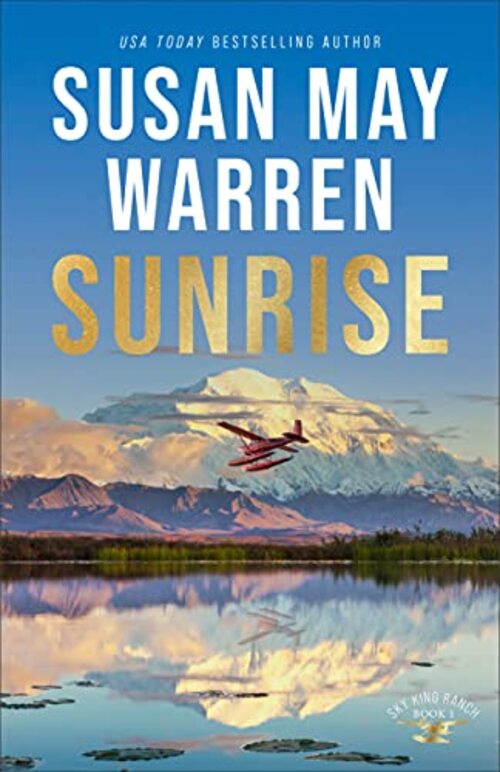 Pilot Dodge Kingston has always been the heir to Sky King Ranch. But after a terrible family fight, he left to become a pararescue jumper. A decade later, he's headed home to the destiny that awaits him.
That's not all that's waiting for Dodge. His childhood best friend and former flame, Echo Yazzie, is a true Alaskan--a homesteader, dogsledder, and research guide for the DNR. Most of all, she's living a life Dodge knows could get her killed. One of these days she's going to get lost in the woods again, and his worst fear is that he won't be there to find her.
When one of Echo's fellow researchers goes missing, Echo sets out to find her, despite a blizzard, a rogue grizzly haunting the woods, and the biting cold. Plus, there's more than just the regular dangers of the Alaskan forests stalking her . . .
Will Dodge be able to find her in time? And if he does, is there still room for him in her heart?
Sunrise is the first explosive volume in a new nail-biting series from USA Today bestselling author Susan May Warren.
Christian | Romance [Revell, On Sale: January 4, 2022, Paperback / e-Book, ISBN: 9780800739829 / eISBN: 9781493434244]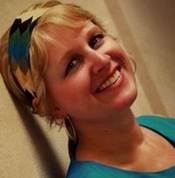 Susan May Warren is the ECPA and CBA bestselling author of over fifty novels with more than one million books sold. Winner of a RITA Award and multiple Christy and Carol Awards, as well as the HOLT and numerous Reader's Choice Awards, Susan has written contemporary and historical romances, romantic suspense, thrillers, romantic comedy, and novellas.
No comments posted.