1--What is the title of your latest release?
2--What is it about?
DeShawn, who was raised by his grandmother, learns that her cancer has returned and she's not going to pursue further treatment. In her will, she decides to leave part of her estate to DeShawn's ex-husband, Malik. Except it turns out Malik isn't his ex at all, because the divorce never went through (this happens more than you might think). DeShawn's Uncle Robert ends up suing Malik, and that pushes them together. You'll have to read to figure out the rest.
3--What do you love about the setting of your book?
I love that this is more DC-adjacent than fully focused in city. So many people are just outside DC, but live and work and love there. So there are moments in Upper Marlboro and Baltimore that hold just as much weight as being in DC proper.
4--How did DeShawn surprise you?
I don't think I quite expected the arc DeShawn went on, and his final decisions about what he wanted to do career-wise. It was a way for him to have the best of both worlds, and I was thrilled to give it to him.
5--Why will readers love Malik?
Malik stress bakes for himself, and doggie treats for his Mastiff. Seriously, what's not to love? And he's almost resigned to falling back in love with his husband, which simply delights me.
6--What was one of your biggest challenges while writing this book (spoiler-free, of course!)?
Getting the end right. My dear friend, Adele Buck, told me I could cut an entire chapter, and I didn't even look at it before I did. Then my editor, Mackenzie Walton, basically told me to cut another scene out. So getting it where it made sense and pushed the characters where they ultimately needed to be was definitely a struggle.
7--Do you look forward to or do you dread the revision process?
I mostly enjoy it. I enjoy the process of shaping and polishing the book into its final form, even when I'm banging my head on the desk. I DREAD listening to the book—temper tantrums have been witnessed—but it's a necessary evil.
8--What's your favorite snack to have on hand while writing?
I actually dictate my books, so I rarely eat while I'm doing it. I live on Throat Coat, a special tea for sore throats, and throat sprays for singers. When I'm editing though, I'm a nibbler, so a charcuterie board is the best. Meats and cheeses and fruits and nuts are a godsend.
9--Where would you go for an ideal writer's retreat?
This is so hard. I want somewhere quiet, where I can have stunning views of the sun in the morning while I sip tea and dictate, but also somewhere near a city. I tend to write city stories, and I like being able to go out and explore the city. That type of thing helps refill my creative well.
10--What's the best piece of writing advice you've received?
It doesn't matter how you get the words down, just get them down. You can plot or pants or type or handwrite or dictate. At the end of the day, all that matters is words on a page (or screen). It really helped me honor my process instead of continually tinkering with it.
11--Who is the fictional character you want to hang out with the most? (anyone in literature!)
I would LOVE to hang out with Reggie from Alyssa Cole's A Duke by Default (Portia's sister) and Can't Escape Love. She honestly just seems like an absolute blast, and I think I'd feel very comfortable and able to be myself being around her.
12--What's one of your earliest book memories?
My mom taking me to the library. It was MAGNIFICENT. This huge place, and I'm allowed to read every. Single. Book. How glorious! And then I realized I had to return them, and once again, temper tantrum. In my defense, I was four then, so it made more sense. I'm really hoping the local branch has waived the 30-year-old fine I'm sure I have.
13--If you had to write in a different genre, what would it be and why?
Paranormal or urban fantasy. That's the flavor of romance I read when I'm editing (I have to read a different genre than what I write during that stage), and I love it with or without the romantic element. I'm in awe of some of the worldbuilding I see there.
14--What song will automatically put you in a good mood?
I Wanna Dance With Somebody. I DARE you to change the station when it comes on. I double-dog dare you!
15--What is your favorite way to practice self-care?
One of two things: (1) lay on the couch and binge read a series. These are often comfort re-reads, because I know I can sink in and enjoy it. And (2) play with makeup or my nails. I enjoy sitting in front of a mirror with absolutely nowhere to go and play with new looks, new brushes, all that jazz.
16--What can you eat and never get sick of?
Mexican food.
17--Will you share a favorite, recent-ish book you recommend?
Suleikha Snyder's Big Bad Wolf is top-notch amazing, and I'm dying to dive into Pretty Little Lion.
18--Do you have any hobbies?
Pre-panini, I'd started taking adult ballet classes. I really want to get back to them, and I'm hoping I'll be able to next year.
19--Are you an early bird or a night owl?
A night owl by nature, an early bird by nurture. I enjoy working when it's dark and quiet, and the difference between 1am and 4:30am isn't a lot at the end of the day. At least that's what I tell myself.
20--What can readers expect from you next?
I'm going back for books 3 and 4 in the High Rise series, and book 3 in Higher Education, on top of something totally different that you'll just have to watch out for.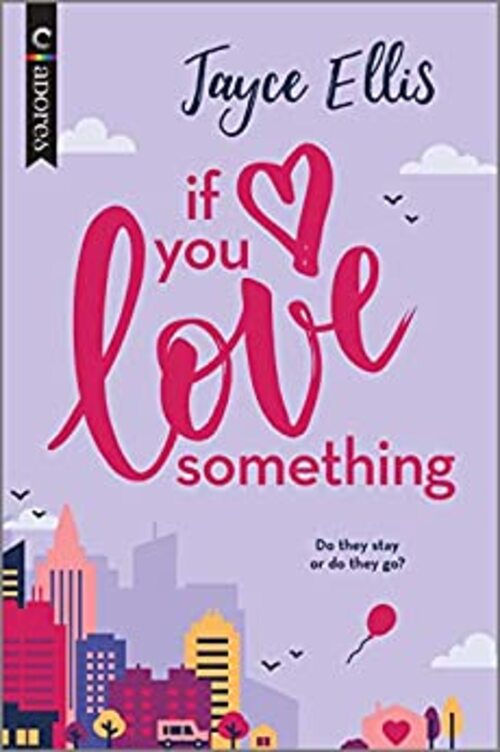 A marriage lost is found again in this cheeky new romantic comedy from acclaimed author Jayce Ellis.
As executive chef at one of the hottest restaurants in DC, DeShawn Franklin has almost everything he's ever wanted. He's well-known, his restaurant is Michelin starred and he can write his own ticket anywhere he wants. Until his grandmother calls him home and drops two bombshells:
1) She has cancer and she's not seeking treatment.
2) She's willing half her estate to DeShawn's ex-husband, Malik.
Make that three bombshells.
3) That whole divorce thing? It didn't quite go through. DeShawn and Malik are still married.
And when DeShawn's shady uncle contests Grandma's will, there's only one path back to justice: play it like he and Malik have reconciled. They need to act like a married couple just long enough to dispense with the lawsuit.
Once DeShawn is back in Malik's orbit, it's not hard to remember why they parted. All the reasons he walked away remain—but so do all the reasons he fell in love in the first place.
Romance Comedy | LGBTQ [Carina Adores, On Sale: December 28, 2021, Mass Market Paperback / e-Book, ISBN: 9781335517159 / eISBN: 9780369717917]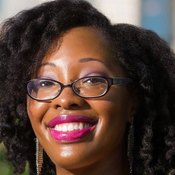 Jayce Ellis started writing as a child (just ask the poor sixth-graders forced to listen to her hand-written cozy mystery), then made the tragic mistake of letting the real world interfere for the next two decades. When she finally returned to her first love (her husband and two turtles, Chompers and Desi, remain locked in an eternal battle for second), she'd transitioned from mystery to romance, and there she's found her true passion.
Jayce writes about people a bit like her, Black and queer and striving to find the good in a world fixated on the bad. She prefers her angst low and her characters hot—a term encompassing all shapes, sizes, and complexions.
There may be a hint of irony in Jayce's day job as a family law attorney, but she soothes herself in worlds where people communicate and find a way to work things out and reach a real and true HEA, even if there's rarely a neat, tidy little bow wrapping everything else up. Because really, where's the fun in that?
No comments posted.