"This about the name of the teacher who influenced you the most." The question came from Kurt Vonnegut, American author and icon. "And don't say it out loud."
It happened a couple of decades ago; I sat in an auditorium at Smith College in Northampton, Massachusetts, where Mr. Vonnegut was holding a public lecture.
A jumble of thoughts seemed to whirl through the audience. I, however, did not have to ponder. For me, that teacher was Miss Carroll. Way back in the 1960s, she'd been my English teacher in both sixth and ninth grades, in West Springfield, down the road from Northampton. For some mysterious reason, she'd recognized that writing would be my life.
"We've had fun," Miss Carroll wrote in my yearbook. "You have a talent. Write! Write! Write!" She was young, energetic, and clearly loved teaching. (I can still see her long, polished fingernails clicking the beats of iambic pentameter when she taught us to embrace poetry.) Most of all, she encouraged me to daydream, to make up stories, to write them down. In an era when, in many small towns, career opportunities (and expectations) for girls were still limited, Miss Carroll taught me to be me.
Did she show me how to construct a good novel? No. That would come later, from another teacher.
Did she guide me toward writing women's fiction? No. I'm not sure that was even a genre back then. Besides, I was just a kid.
Did she predict that one day I'd be drawn to a place that I'd never been to and knew nothing about? Nope.
But Miss Carroll taught me to listen to my curiosity. So I did.
Of course, it took years. During that time I read. I wrote. I took lots of wrong turns. But I suppose most authors say that.
In the 1990s, I was finally published. One novel, two, then three. It was not until my fourth that I found my magic. That's when I took a short trip to Martha's Vineyard, long before it became a high-visibility, celebrated island; back then, it was mostly known for the film JAWS.
But for me, the magic began with the light.
I'd been on Cape Cod and wanted to try something different. So one day I hopped the ferry out of Woods Hole. It wasn't yet summer; there wasn't a crowd. Once there, I boarded an old tour bus that had creaky seats and windows that required a crowbar to open. The bus rumbled along State Road, past gray-shingled farmhouses, crooked stone fences, and a postcard-like fishing village as we made our way up island to the majestic cliffs. As bright blue water sparkled all around us, the driver narrated a history that began long before the British arrived. The handful of other passengers snapped photos. I scribbled pages of notes.
We made our way back down island, past the oldest operating wooden carousel in America; we stopped at the nineteenth-century tabernacle that was encircled by pastel-trimmed, gingerbread-like cottages. It was fun. But everything changed at out next stop: Edgartown.
The houses were different. Instead of sweet cottages there were stately, centuries-old colonials, painted gleaming white. They had black shutters, long porches, and widows' walks. Then, as we rounded a corner onto another narrow side street, something unexpected grabbed my attention. It was simply sunlight, slanting through a tall shade tree, quietly pointing its golden ray onto a house, a window box, and a vibrant palette of spring flowers—infusing the scene with life. I felt as if I'd been struck by Merlin's wand. I bolted upright on the rickety seat, my notebook careened to the floor. In that instant, I knew I'd come home.
Weird, huh?
My next thought was that this island, this place, would be the setting for my fourth book. The title became PLACES BY THE SEA. It focused on the awkward reconnection of two best friends who'd grown up on the island; one had stayed, the other had left. Random House published it in 1997.
Since then, I've had eleven "Vineyard novels" published; my editor at Kensington Books actually inspired my new series. I've written a dozen "off-island" books, but I'm always drawn back to the Vineyard—not merely as a setting for my stories, but as a character unto itself, because there's still so much to see, so much to learn. A VINEYARD CROSSING is the latest offering in the new series. My protagonist is a curious (of course), mid-life, best-selling mystery writer who tries to escape her past and winds up opening an Inn on Chappaquiddick.
I'm often asked how to write about a real place. My answer is simple: Learn about it, inside and out. For years I've traipsed through woods, strolled beaches, and explored country roads of the Vineyard. I've met many people, some with deep island roots, some washashores. I talk with those who keep the year-round ferries running, those who operate the lovely little shops, and those in the police departments. My friends now include librarians who create programs that bring people together on blustery winter nights, and churchgoers who muster community suppers off-season. I ask summer vacationers why they picked the island and tourists why they come for just a few hours to ride their bikes.
It's not hard for an author to write about a real place. All that's needed is passion for the setting. And the people. And that old-fashioned curiosity that Miss Carroll taught me to listen to.
"Now I'd like you to do me a favor," Kurt Vonnegut continued, as he paced the stage in the Smith auditorium. "Turn to the person on your left and share the name of the teacher who influenced you the most."
I smiled. As whispers of countless names danced through the room, I turned to my left. "Miss Carroll," I said without hesitation.
Then, along with the others, I turned back to await Mr. Vonnegut's next words. But the stage was dark. He was gone, his purpose complete.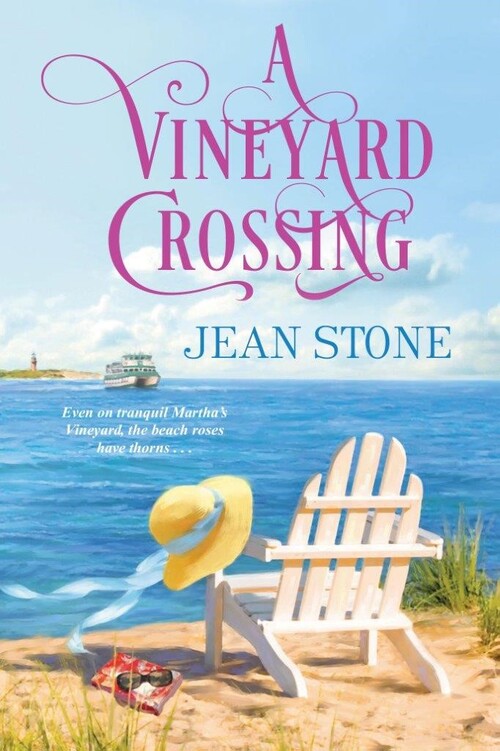 Martha's Vineyard may be picturesque and peaceful, but even there, happily-ever-after has its dark side . . .

Annie Sutton is not only a bestselling mystery author, she's the proprietor of the newly opened Vineyard Inn. Recently engaged to local police sergeant John Lyons, instead of making wedding plans, Annie's fighting with him about his older daughter, a troubled teen who has moved home—bringing chaos in her wake. With Annie's beloved brother away on a troublesome journey of his own, Annie needs a friend. She begins to confide in one of the Inn's guests, a mysterious stranger named Mary Beth Mullen. Her mix of kindness and vulnerability makes Annie trust her—until Mary Beth shares a secret that leaves Annie torn between family loyalty and a promise she made.
When a handsome, internationally acclaimed journalist checks into the Inn, he too unpacks a boatload of trouble for Annie, triggered by a provocative photo, covertly snapped—and posted on the internet. Intrigued, as tensions mount between her and John, Annie decides to eschew the police and get involved herself—enlisting Mary Beth's help. But Annie is soon questioning whether anyone on the Vineyard this season is who they seem—and realizing that any chance of happiness rests in finding out just who her real friends are . . .
Romance Contemporary | Women's Fiction Contemporary [Kensington, On Sale: July 27, 2021, Trade Size / e-Book, ISBN: 9781496728852 / eISBN: 9781496728869]
A Beautifully Told Story!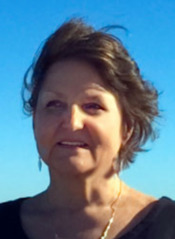 With a career that has spanned over 25 years, Jean Stone is the author of 22 novels about the families, friends, lives, and lovers (who needs more?) of contemporary women that have been published by Kensington, Random House, and HarperCollins—10 of which take place on the celebrated island Martha's Vineyard. A VINEYARD MORNING is the third book in her current Vineyard Series (A VINEYARD CHRISTMAS, A VINEYARD SUMMER). A fourth book in the series—A VINEYARD CROSSING—will be released in July 2021. All of her books are available in print and eBook versions; her Vineyard Series is also available in audio book format. From Germany to Japan, over a dozen countries around the world have purchased the subrights to her novels and translated them. Her titles have appeared on the USA TODAY bestseller list, Amazon eBook bestseller list, and one has been optioned for a Lifetime movie. Jean is a graduate of Skidmore College, has taught at a number of writers' conferences, and has been a guest lecturer at many colleges and conferences. A native of New England, she has lived on Martha's Vineyard and Cape Cod for several years.
No comments posted.