Danielle: Welcome to Fresh Fiction, Sarah, and congrats on your debut novel, THE OTHER ME! Can you tell us a little about your journey into publishing this book?
Sarah: Thanks for having me! The book that eventually became THE OTHER ME went through several rewrites on its way to publication. When I started writing, I had no idea that it would be a thriller—I was having more upmarket/literary thoughts, though still with the speculative element, and the original pacing and ending reflected that.
I took a few years to get the book to where I thought it was ready to query, and then I entered the Pitch Wars mentoring program, which I'd read good things about online. I didn't get in, but PW mentor Layne Fargo (who's also an amazing author) loved my manuscript. She was kind enough to refer me to an agent she knew, who asked me to revise and resubmit. I signed with that agent, did one more revision, and settled in to wait for months while my agent shopped the book around to editors.
My agent emailed the manuscript to one editor on a Friday to give her an advance look before we went on sub in earnest. That editor emailed on Monday morning asking if we could hold off on sending the manuscript to anyone else because her imprint, Berkley, wanted to make an offer! A flurry of negotiations followed, and before the end of the week, I had a book deal in the works. It was ridiculously fast by publishing standards!
One minute your main character Kelly is at a Chicago art gallery and the next she's back in her small hometown in Michigan. She has no idea what happened to her life before and why she's thrust into this new life that is so unfamiliar. Where did the idea start for this twisty tale?
The spark of the idea came from me wanting to look at a particular trope from a different angle. To avoid spoilers, I won't name the plot device, but usually, this type of story is told from a certain point of view, and I decided to switch that around.
At the time I had also gone through a lot of life changes, and I had pretty much stopped playing music, which was something that had defined me through my twenties. So I wanted to explore how someone might deal with it when they've formed their identity around doing a certain thing and then that thing goes away. That's where Kelly being an artist came from.
From a craft perspective (and without giving anything away!), do you have a clear idea of what is going to happen when you start writing, or do you like to discover the answer to the mystery along the way? Do you have any writing advice for aspiring mystery/thriller authors?
I usually have a nebulous idea of what the end will be like, but that almost always changes as I work my way further into a book. At the beginning, I often make assumptions about my themes and characters that turn out to be wrong. Writing myself into corners and then figuring out how to get out of them (or if I need to get rid of a certain plotline altogether) seems to work for me, though it's not the most efficient way of writing.
As far as advice goes: I see a fair number of reviews that knock writers for stepping outside of genre conventions, but there are still plenty of readers who appreciate a book that blurs the lines. Write the book you want to write.
There's definitely something about your book that makes readers think about the "what if" moments in their lives! Have you ever thought about how different your life could have been if you had gone down a different path?
Constantly! Ruminating about my own past and what my life might look like if things had gone differently at various critical junctures deeply informed the writing of THE OTHER ME.
I think authors give the best pop culture recommendations! Do you have any recent books, TV shows, movies, podcasts, music, etc. that you highly recommend?
I'm not a big podcast person and I'm hopelessly behind on TV and movies, but I love The Expanse and am looking forward to catching up on the latest season. Same with Never Have I Ever.
Recent reads I loved: HOW TO KILL YOUR BEST FRIEND by Lexie Elliott; ISN'T IT BROMANTIC? by Lyssa Kay Adams; THE GLASS HOTEL by Emily St. John Mandel
Music: A few artists I've gotten into in the last couple of years are FKA twigs, Sudan Archives, Deep Sea Diver... and Angel Olsen has a new EP coming out that I'm pretty stoked about.
What can readers expect from you next?
Right now I'm working on another speculative suspense novel. It's about two former best friends who are now enemies and what happens when their lives intersect again.
Rapid Fire Random Questions
What's the best live performance you've ever seen?: Big venue: Sleater-Kinney at Pitchfork Fest. Small venue: Of Montreal at Jack Rabbits in Jacksonville.
Biggest Pet Peeve: Right now, people choosing not to get vaccinated against covid-19.
Writing advice you live by: Write (almost) every day. Doesn't work for everyone, works for me.
If you could have a magical power, what would it be?: Flying.
Gold or silver?: Chaotic evil: both.
Favorite outdoor activity: Can I say lying in a hammock in my backyard in early March? Or bicycling.
Do you have or have you had a nickname?: My first band was a hardcore band (I played keyboard), and my stage name was Scara.
Favorite holiday: I really love Christmas because it's the one time of year my blended family gets together! It's also one of the few chances I get to see snow.
A book you wish you could read again for the first time: Red, White & Royal Blue by Casey McQuiston.
You have a totally free afternoon - no deadlines, no obligations, no Twitter notifications! What do you do?: I'd either work on an emotional support writing project - something fun that doesn't necessarily have to be aimed at publication - or stream a series since I never have time to watch TV.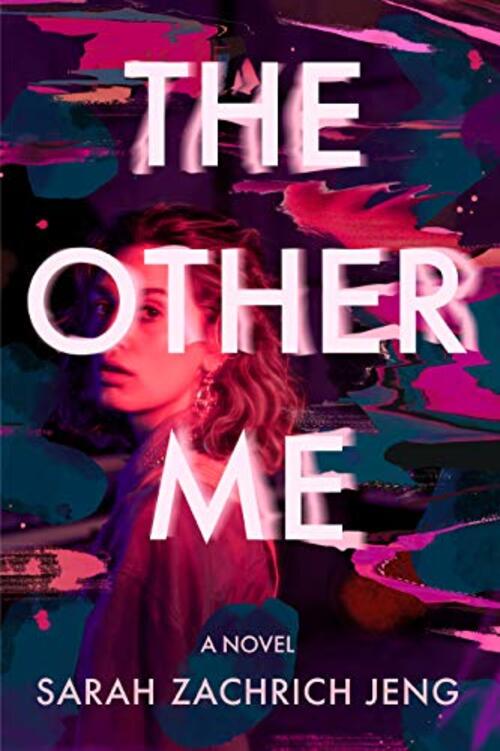 Two lives. The one you wanted. The one that wanted you.
On her twenty-ninth birthday, Chicago artist Kelly steps through a door at a gallery opening and emerges in her Michigan hometown. Suddenly her life is unrecognizable: She's got twelve years of the wrong memories in her head and she's married to Eric, a man she barely knew in high school.
Racing to get back to her old life, Kelly's search leads only to more questions. In this life, she loves Eric and wants to trust him, but everything she discovers about him--including a connection to a mysterious tech startup--tells her she shouldn't. And strange things keep happening. The tattoos she had when she was an artist briefly reappear on her skin, she remembers fights with Eric that he says never happened, and her relationships with loved ones both new and familiar seem to change without warning.
But the closer Kelly gets to putting the pieces together, the more her reality seems to shift. And if she can't figure out what happened on her birthday, the next change could cost her everything...
Romance Time Travel | Thriller [Berkley, On Sale: August 10, 2021, Hardcover / e-Book, ISBN: 9780593334485 / eISBN: 9780593334508]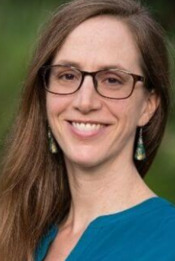 Sarah Zachrich Jeng grew up in Michigan and always had a flair for the morbid and mysterious (for her dad's thirty-fifth birthday, she wrote a story entitled "The Man Who Died at 35"). She had a brief career as an aspiring rock star before she came to her senses and went back to school to become a web developer. Sarah lives in Florida with her family and an extremely hyper rescue dog.
***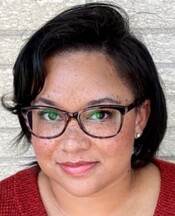 Danielle Jackson Dresser is a contemporary romance author (her debut novel with Berkley will be out in 2022!), avid reader, lackluster-yet-mighty crafter, and accomplished TV binge-watcher.
Once upon a time, she was a publisher publicist and continues to cultivate her love of books and reading by chatting with the best authors in the business as the Editorial Manager of Fresh Fiction and co-host of the Fresh Fiction podcast. Danielle is one of the Boozy Book Broads, a monthly author chat show streamed live on YouTube. She also moderates panels, interviews authors, and hosts a book club at Love's Sweet Arrow, the romance-focused independent bookstore.
Danielle lives in Chicagoland with her very own romance hero husband, darling daughter, and two tempestuous cats. Follow her on Twitter and Instagram, @DJacksonBooks.
No comments posted.