What inspired you to write DO NO HARM?
I've spent much of my adult life watching my brother's addiction to opioids. Watching someone you love go to war with themselves is a special level of hell. The experience profoundly changed me and my view of addiction and opioids. So I've known for a long time that I wanted to write a thriller set against the backdrop of the opioid epidemic.
Then one day I saw a news story about a podiatrist who'd been arrested for starting an opioid ring and it got me thinking: why do people start selling drugs? Is it money, power, status? What would drive someone to do that? The only thing I believed I could ever understand, given that I'd watched my brother's descent into addiction, was love. My children. I would do anything for them. And that was the moment I first thought of the story for Do No Harm.
When Emma's son is diagnosed with a rare cancer, how does her life change?
After a troubled and lonely past in which her parents were killed in a car accident and she was raised in foster care, Emma has finally found the happiness and belonging she's spent her life yearning for in her own family. She has a loyal and loving husband, a sweet, precocious son, a rewarding career as a doctor helping people in the local clinic. But when her son is diagnosed with cancer, she sees the life she's built being swept out from under her feet.
Emma is terrified of losing everything she's worked so hard for, so she makes a decision: she will do anything to keep her son alive and her family together. But that decision impacts everything from her career, to her personal life, to her friends and, most importantly, the family she is trying so hard to save.
What happens that puts Emma's relationship with her husband to the test?
Emma's husband, Nate, is a loving husband and a loyal, moralistic detective looking to make a difference in his community. When their son, Josh, is diagnosed with cancer, Emma reaches for the only tool she has to save him--her prescription pad--and begins illegally selling opioids in order to fund the life-saving treatment he needs. Emma knows Nate is the last person she can turn to in this endeavor, and yet she also knows if she doesn't get the money to pay for Josh's care, he will die. In essence, this deception, this willingness to take matters into her own hands without speaking with Nate at all about it, puts their relationship to the test.
What do you hope readers will gain from reading this story?
In writing this book I really wanted to highlight the many sides of the opioid epidemic, from the individuals who are addicted, to the people who inadvertently (or otherwise) get them addicted. It's also my own searing indictment of the lax systems in place that caused and still contribute to this epidemic, as well as how some people can and do take advantage of the failings of those systems to help themselves.
I hope readers are, first and foremost, entertained, but I also hope it gets them thinking and talking about the opioid epidemic in a new way.
What is the best way for readers to connect with you?
I love talking to readers about my books, as well as other books. I'm a hopeless bookworm. :-) Here's where they can reach me:
Website: https://christina-mcdonald.com
Join my book club! https://christina-mcdonald.com/book-club/
Facebook: https://www.facebook.com/christinamcdonaldauthor/
Instagram: https://www.instagram.com/christinamac79
Twitter: https://twitter.com/Christinamac79
Are you currently at work on your next novel? If so, please share with us a sneak peek!
I am, but as I'm not finished yet, I'm not allowed to say anything about it. But as soon as I'm finished I will definitely let everybody know more about it!
Thank you for taking the time to stop by FreshFiction.com. Best of luck with your new release!
Thank you so much, Jen! It's been such an honor to be here and talk to you about DO NO HARM!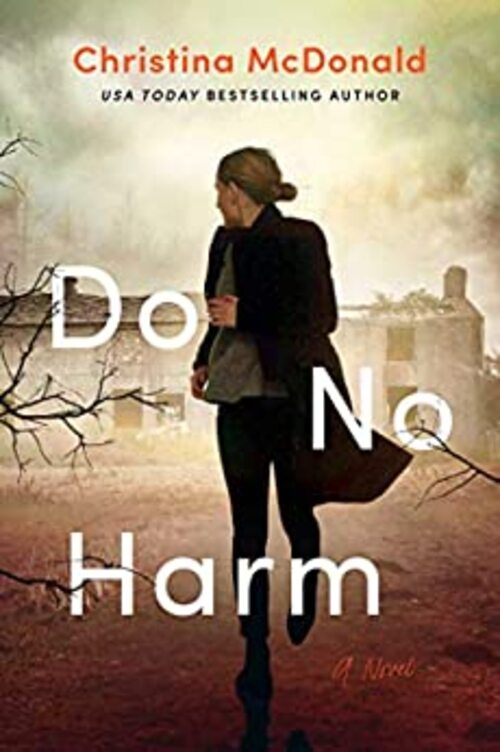 From the USA TODAY bestselling author of Behind Every Lie and The Night Olivia Fell comes an unforgettable and heart-wrenching novel about the lengths one woman will go to save her son.
Emma loves her life. She's the mother of a precocious kindergartener, married to her soulmate—a loyal and loving police detective—and has a rewarding career as a doctor at the local hospital.
But everything comes crashing down when her son, Josh, is diagnosed with a rare form of cancer.
Determined to save him, Emma makes the risky decision to sell opioids to fund the life-saving treatment he needs. But when somebody ends up dead, a lethal game of cat and mouse ensues, her own husband leading the chase. With her son's life hanging in the balance, Emma is dragged into the dark world of drugs, lies, and murder. Will the truth catch up to her before she can save Josh?
A timely and moving exploration of a town gripped by the opioid epidemic, and featuring Christina McDonald's signature "complex, emotionally intense" (Publishers Weekly) prose, Do No Harm examines whether the ends ever justify the means...even for a desperate mother.
Suspense | Women's Fiction [Gallery Books, On Sale: February 16, 2021, Trade Size / e-Book, ISBN: 9781982142612 / eISBN: 9781982142629]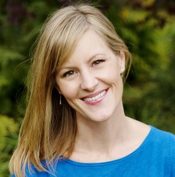 Christina McDonald is a USA Today bestselling author. The Night Olivia Fell (Simon & Schuster/Gallery Books) has been optioned for television by a major Hollywood studio and her second book, Behind Every Lie, is available now. Her writing has been featured in The Sunday Times, Dublin, USAToday.com, and Expedia. Originally from Seattle, WA, she has an MA in Journalism from the National University of Ireland Galway, and now lives in London, England with her husband, two sons, and their dog, Tango. She's currently working on her next novel.
***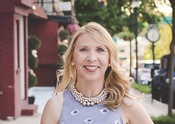 Jennifer Vido is best known for her nationally syndicated Jen's Jewels author interview column. A savvy book blogger she dishes the scoop on the latest happenings in the publishing business. As a national spokesperson for the Arthritis Foundation, she has been featured by Lifetime Television, Redbook, Health Monitor, The New York Times, The Baltimore Sun, Healthguru.com, and Arthritis Today. She is the author of the Piper O'Donnell Mystery series. Currently, she lives in the Baltimore area with her husband and two sons.
No comments posted.