Hi, Jennifer! Welcome to Fresh Fiction! Can you tell us about yourself and your latest Sassy Cat Mystery novel, MIMI LEE READS BETWEEN THE LINES?
Thanks for having me. I'm excited to be on Fresh Fiction today!
A little about me: I write multicultural mysteries, and I live in Los Angeles, where I'm constantly on the hunt for all things matcha. In Mimi Lee Reads Between the Lines, pet groomer Mimi Lee takes her big sister role to the max by trying to get her young sister off the police's radar.
Mimi Lee owns a pet-grooming business and has a talking cat! Where did you get the idea for this delightful series?
I grew up reading Garfield comics and loved his snarky attitude. Also, I was always drawn to this idea of a pet-owner connection, so I figured a telepathic sassy cat would make a great sleuthing partner--and add to the humor.
I love an amateur sleuth! What do you think makes Mimi a great detective? Does she find situations or do the situations find her?
Mimi is a bold sleuth who's willing to take chances to get to the answer. She really perseveres, especially when loved ones are falsely accused of a crime. Mimi usually gets into sticky situations because of her snooping ways.
What's the hardest part of writing cozy mysteries? The easiest?
The easiest and hardest part is coming back to the same world. It's fun to revisit interesting characters and a familiar setting, but it's difficult to keep things fresh.
I find that authors give the best book recommendations! What have you recently read that you highly recommend?
I'm biased, but I think Berkley authors write some really good cozy mysteries. Kate Lansing, a fellow 2020 Debut author, has a wonderful wine cozy called Killer Chardonnay. I also read an ARC of and am excited about Killer Content by Olivia Blacke, which comes out in Feb. 2021. (Huh. Maybe I just really like books with the word, "Killer," in them.)
What can readers expect from you next?
Book Three in the Sassy Cat Mystery Series, Mimi Lee Cracks The Code, should come out next year.
Rapid Fire Random
What's the best live performance you've ever seen?: Rent has a special place in my heart because I have such fond memories of seeing it up close in San Francisco with a group of friends.
Biggest Pet Peeve: Pens running out of ink at crucial moments
Writing advice you live by: Don't wait for inspiration.
If you could have a magical power, what would it be?: Teleportation
Gold or silver?: Both? I'm usually a silver fan, though, because the metal contrasts better with my skin tone.
Favorite outdoor activity: Kayaking and hiking are tied.
Do you have or have you had a nickname?: Jen, Jenn, Jenny, and J-Dogg once.
Favorite holiday: Thanksgiving or Christmas--holidays when I get to spend extra time with extended family
A book you wish you could read again for the first time: The Joy Luck Club by Amy Tan
You have a totally free afternoon - no deadlines, no obligations, no Twitter notifications! What do you do?: Take things easy: a quick hike followed by reclining with a book while sipping a mug of hot tea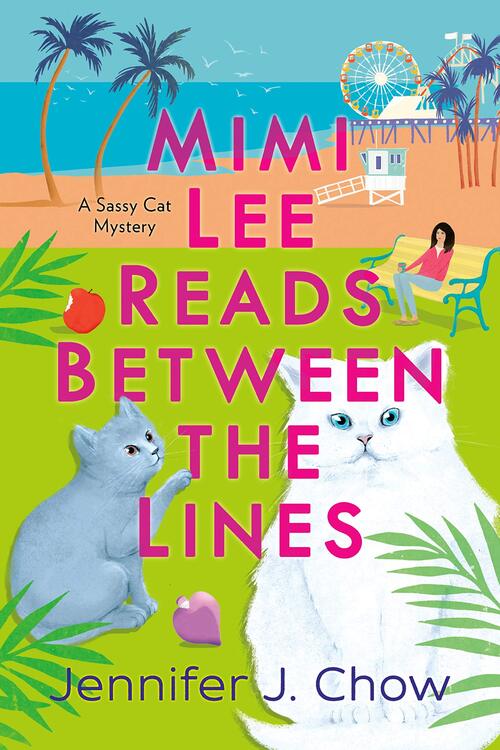 Mimi Lee is on top of the world. She has a thriving pet grooming business, the sweetest boyfriend, and a talking cat to boot. When she arrives at the elementary school where her sister Alice works, she's expecting a fun girls' night out—but instead finds a teacher slumped over in her car, dead.
Alice was the last one to see Helen Reed, which instantly marks her as the prime suspect. Unable to sit quietly and let the authorities walk all over her sister, Mimi starts snooping and talks to Helen's closest contacts, including one jumpy principal, a two-faced fiancé, and three sketchy teachers. With the help of her sassy but savvy cat, Marshmallow, and a cute kitten named Nimbus, the clock's ticking for Mimi to get to the bottom of yet another case before her sister gets schooled.
Mystery Cozy | Mystery Culinary [Berkley, On Sale: November 10, 2020, Paperback / e-Book, ISBN: 9781984805010 / eISBN: 9781984805027]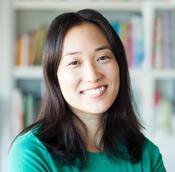 Jennifer J. Chow writes multicultural mysteries and fantastical young adult stories. She lives in Los Angeles, California.
Besides the #ownvoices Sassy Cat mysteries, she writes the Winston Wong cozy series under J.J. Chow. Her other Asian-American novels include The 228 Legacy (2013 Finalist for ForeWord Reviews' Book of the Year Award) and Dragonfly Dreams (a Teen Vogue pick).
No comments posted.