Inside the stately manor house on the TV series Downton Abbey, two different worlds exist. Life upstairs is elegant and refined. The gentry is considered superior to the working class and worthy of deference and respect because of the "blue blood" in their veins. They wear fabulous clothing that they can't seem to put on by themselves, enjoy fine dining every evening, and have plenty of leisure time. Downstairs, servants wearing identical uniforms day after day bump elbows with each other as they work from dawn until long after dark to keep the household running in good order. The family upstairs enjoys the freedom to pursue new pastimes and careers while their downstairs servants seem destined to remain among the servant class. The divide between the classes is much wider than the door that separates them. That's why, when the chauffeur and the upstairs daughter dare to fall in love, both servants and gentry at Downton Abbey are equally horrified.
My latest novel, If I Were You, takes place in a similar setting—in a grand manor house called Wellingford Hall. Audrey Clarkson lives a life of wealth and privilege upstairs. Eve Dawson and her mother work downstairs as household servants. Audrey and Eve become unlikely friends as children but naturally drift apart as they become adults facing very different social expectations. Then Great Britain declares war, and as the events of World War II bring the women together again, the struggles and adversity they face become great equalizers.
During the deadly Nazi bombing raids known as the Blitz, enemy bombs didn't discriminate between rich and poor, striking both the king's palace and the working-class district in London's East End. When Buckingham Palace was bombed, the Queen declared that she now felt she could look the East Enders in the eye. Behind Wellingford Hall and Audrey's elegant London town house, servants and masters huddle together in their backyard Anderson shelters as the bombs fall. Both rich and poor feared for the safety of their families and homes.
On the battlefront, enemy bullets killed blue bloods and common men alike as they fought and died together. Wealth doesn't prevent Audrey Clarkson's brother, Alfie, from being conscripted to fight alongside the young men who tended Wellingford Hall's lush grounds. Audrey and Eve are united as they pray for Alfie's safety. Loss came to nearly every family, and grief was universal.
Rationing and wartime shortages also affected everyone. Items like tea and sugar, shoes, and clothing were rationed without favoritism. Eve and Audrey learn to make do, drawing lines on the backs of their legs to simulate the seams in silk stockings. The Clarksons allow Wellingford Hall's beautiful grounds to be plowed to grow crops and pasture sheep. Poor London children were sent away from the city to shelter in grand homes like Wellingford Hall during the Blitz, providing them with a taste for how "the other half" lived. Audrey and her servants must learn to cope with these upsetting changes to their routines.
When the British Expeditionary Force was stranded on the coast of France by the Nazi advance, the British government sent out a call for boats to help rescue its 300,000 soldiers. Ships of all sizes and types took part in the flotilla, everything from tugboats and fishing trawlers to expensive pleasure craft like the one the Clarkson family-owned. Eve and Audrey work together, volunteering the Clarksons' boat to rescue soldiers. Encouraged by Prime Minister Winston Churchill, citizens of all classes resolved to never surrender.
The divide between the classes is further shattered when the shortage of manpower required all young women over the age of 18 to be drafted. Eve and Audrey join the Auxiliary Territorial Service together and learn to drive and maintain Army vehicles and ambulances. Wealthy Audrey learns to polish her own shoes and make her own bed. She and Eve are issued the same shapeless uniforms, the same horrid regulation underwear, and bras that come in only one size. (Imagine that, ladies!) Princess Elizabeth—now Queen Elizabeth II—insisted on joining the ATS "with no special privileges." Like Eve and Audrey, Elizabeth Windsor trained as a mechanic and truck driver.
In If I Were You, the trauma and adversity that Eve and Audrey face during wartime tests them to the extreme and makes a lasting impact on both of them. "We're different people than we were before the war," Audrey tells Eve, "and if we simply go back to being the girls we used to be, we're not being true to ourselves." The door between upstairs and downstairs was flung wide open. Love, grief, fear, and courage are traits common to all mankind, regardless of income, gender, race, or nationality. Disaster and hardship wipe away our differences—as we're experiencing this year with the worldwide coronavirus pandemic. In times of crisis, our differences become unimportant as we work together to defeat a common enemy.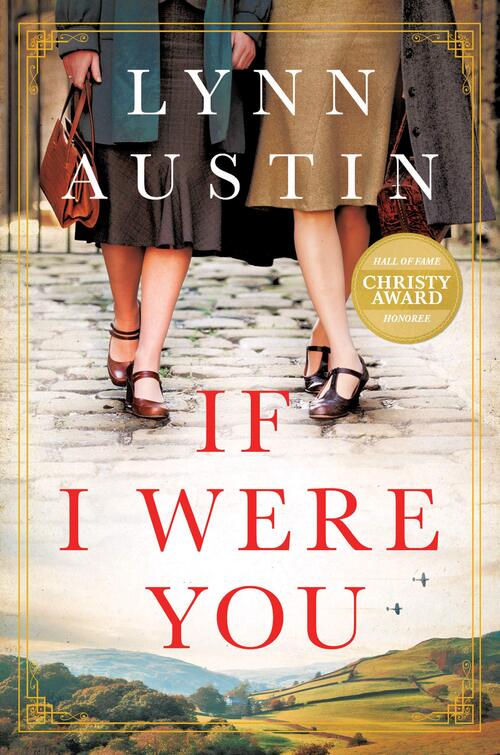 From bestselling and eight-time Christy Award–winning author Lynn Austin comes a remarkable novel of sisterhood and self-discovery set against the backdrop of WWII.
1950. In the wake of the war, Audrey Clarkson leaves her manor house in England for a fresh start in America with her young son. As a widowed war bride, Audrey needs the support of her American in-laws, whom she has never met. But she arrives to find that her longtime friend Eve Dawson has been impersonating her for the past four years. Unraveling this deception will force Audrey and Eve's secrets—and the complicated history of their friendship—to the surface.
1940. Eve and Audrey have been as different as two friends can be since the day they met at Wellingford Hall, where Eve's mother served as a lady's maid for Audrey's mother. As young women, those differences become a polarizing force . . . until a greater threat—Nazi invasion—reunites them. With London facing relentless bombardment, Audrey and Eve join the fight as ambulance drivers, battling constant danger together. An American stationed in England brings dreams of a brighter future for Audrey, and the collapse of the class system gives Eve hope for a future with Audrey's brother. But in the wake of devastating loss, both women must make life-altering decisions that will set in motion a web of lies and push them both to the breaking point long after the last bomb has fallen.
This sweeping story transports readers to one of the most challenging eras of history to explore the deep, abiding power of faith and friendship to overcome more than we ever thought possible.
Inspirational Historical [Tyndale House Publishers, On Sale: June 2, 2020, Trade Size / e-Book, ISBN: 9781496437303 / eISBN: 9781496437303]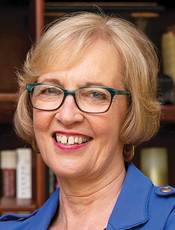 Lynn Austin has sold more than one and a half million copies of her books worldwide. A former teacher who now writes and speaks full-time, she has won eight Christy Awards for her historical fiction and was one of the first inductees into the Christy Award Hall of Fame. One of her novels, Hidden Places, was made into a Hallmark Channel Original Movie. Lynn and her husband have three grown children and make their home in western Michigan. Visit her online at www.lynnaustin.org.
No comments posted.