Welcome to Fresh Fiction, Natalie! Can you tell us a little bit about yourself and your new book, DEADLY DECEIT?
Hi! I'm an Army wife, married to my GIJOE for 23 years. We have three kids who are all officially adults now and spreading their wings, which this mama-heart still finds hard to handle. We are currently stationed in Honolulu, Hawaii, which is my husband's home state and the first time in our 25 years in the Army where we've lived in the same state as family.
Deadly Deceit brings readers back to Walton, Georgia and into the lives of Deputy Ryan Frost and reporter Vivian DeMarco. A year has passed and neither Vivian nor Ryan are sure they are where they're supposed to be. The untimely death of Vivian's boss puts her on the trail of a headline worthy story but someone called The Watcher, is determined to stop her. Ryan knows Vivian is as tenacious as they come but he can't let her risk her life for a headline. Working together, Ryan and Vivian must overcome their pasts if they want to stop The Watcher and give themselves a chance at a future.
The only reason journalist Vivian DeMarco is in town is to do her job and leave as soon as possible. But when she finds her boss dying, she's determined to figure out who would do this to the one person who gave her a second chance in recent years. . . Vivian is smart and hardworking but has had her share of hardships in her life. What surprised you the most about Vivian over the course of writing this novel?
Her insecurities. In Living Lies she comes across a bit callous, indifferent, and determined. As I began writing her story, she revealed that all of that was a façade. Vivian is really insecure. Due to her past pain, she's had to build this wall around herself and her heart that makes it appear like she's untouchable emotionally, but really, deep down, she's covering up the pain. I didn't know until I was writing her back story how she'd been hurt, how badly it affected her, and how that pain manifested driving her to become so career/achievement driven.
In Living Lies, readers meet Deputy Ryan Frost and he's a bonafide geek. But after training at Quantico for the past nine months, he's changed! What will readers love the most about Ryan?
He is SO fun!! He has such a compassionate heart for his family and this great sense of humor, often at his own expense, and he owns it in a way that exudes confidence. He's got this simple humility but also recognizes his skill as a gift he wants to use for the better good!
I enjoyed all of the "nerdy" references throughout DEADLY DECEIT. From Star Wars to Marvel, there's a fandom for everyone, which adds a humorous touch to this suspenseful novel! Do you have a favorite geeky pop culture obsession?
Oh goodness, you would ask me this-lol. Well, here's my confession: I'm still pretty new to the pop culture obsession behind fandoms. I watched Star Wars when I was in my late thirties and have watched all the Marvel movies with my kids, but I really had to rely on the expertise of my friends and family who helped me make sure my "nerdy" references were accurate.
Do you find it harder to write the suspenseful aspects of your novels or the relationship budding in the midst of said suspense?
I think the suspense part is hardest for me. Trying to come up with unique ways to threaten and torture my characters is difficult. I mean, how many ways can a character be stalked? The only rule I give myself in regards to the relationship is that it be as authentic as possible. My husband is a soldier in the Army and I can't imagine that in the middle of a gun fight, he'd turn to me and stare lovingly into my eyes and confess his feelings--nor would I let him! Helloooo, gun fight going on!! I try to find a good balance between those suspenseful moments where my characters can acknowledge their feelings in a genuine way.
We know that authors are also readers! What have you read recently that you highly recommend?
YES!!! Thank you for asking this question because I LOVE sharing about great stories! I've recently read: The Story Peddler by Lindsay A. Franklin (YA Fantasy that is SO good!); The Gryphon Heist by James R. Hannibal (Thriller that kept me turning pages and has the BEST cast of characters!) Now and Then and Always by Melissa Tagg (I basically want to live in her fictional towns with her fictional characters forever and ever.)
What can readers expect from you next?
The final book, Silent Shadows, in the Harbored Secrets series releases in March of 2020 (this makes me so emotional). Readers will get a sneak peek into the heroine, Pecca Gallegos, who also appears in Deadly Deceit before they meet Captain Colton Crawford, an Army officer forced out of service due to an undiagnosable illness that threatens everything he believes about himself and his future. I've been dreaming about these characters for a good while so I'm really excited about sharing their story and hope readers love the way the series wraps up!
Rapid Fire Random Questions
Favorite animal: Otters. Or baby goats.
Coffee or tea: Tea!
Favorite book to re-read: This is so tough! Um, can I default to books by one of my favorite authors? Joel C. Rosenberg is an auto-buy author for me. His stories never disappoint!
Beach or mountains: Mountains.
When you were younger, what did you want to be when you grew up?: Corporate lawyer
Dream vacation: Tour of Europe
Aside from reading and writing, what are your hobbies?: Baking. It gives me immense satisfaction to spend a couple of hours mixing ingredients and then having yummy results. Writing is nothing like this, usually. LOL
Five people you'd invite to your book club (dead, alive, fictional, etc.!): Yikes! Um, Jaime Jo Wright, Charles Dickens, C.S. Lewis (though, I feel like talking to him would be over my head), Joel C. Rosenberg, and Martha Stewart (I need someone to cook and decorate so I can focus on the important things-books!)
Favorite movie: It's a tie. Mary Poppins and Sound of Music
You have a totally free afternoon - no deadlines, no obligations, no Twitter notifications! What do you do?: Catch up on my TBR pile. Nap. Watch a Hallmark movie. Grab sushi. Repeat.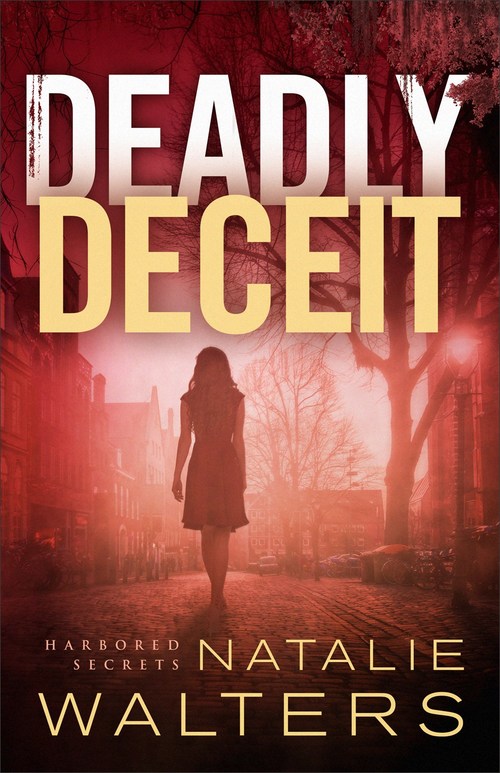 When journalist Vivian DeMarco's boss dies under suspicious
circumstances, her only hope for finding the truth is Deputy
Ryan Frost. The deeper they dig, the more twisted the truth
becomes, and someone called The Watcher forces Vivian to
decide what she's willing to lose for the sake of a headline.
Independent and tenacious journalist Vivian DeMarco is back
in Walton, Georgia, for one reason--to do her job and get
out. When her boss suddenly dies under suspicious
circumstances, Vivian's only hope for finding the truth--and
the next big story--is small-town law enforcement's lanky
poster boy, Deputy Ryan Frost. But the deeper they dig, the
more twisted the truth becomes, and Vivian finds herself
fighting for not only answers but also her life. False
leads, incriminating emails, and someone called The Watcher
force Vivian to confront the secret of her past and decide:
How much is she willing to risk for the sake of a headline?
Author Natalie Walters welcomes you back to Walton, Georgia,
where everyone knows your name--but no one knows your secret.
Romance Suspense | Inspirational Romance [Revell, On Sale: November 5, 2019, Paperback, ISBN: 9780800735333 / ]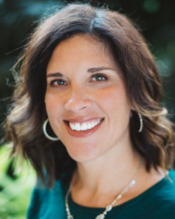 Natalie Walters is a military wife of 22 years and currently resides in Hawaii with her soldier husband and their three kids. She writes full-time and has been published in Proverbs 31 magazine and has blogged for Guideposts online. In addition to balancing life as a military spouse, mom, and writer, she loves connecting on social media, sharing her love of books, cooking, and traveling. Natalie comes from a long line of military and law enforcement veterans and is passionate about supporting them through volunteer work, races, and writing stories that affirm no one is defined by their past.
***
Fresh Fiction Editorial Manager Danielle Dresser is an avid reader, lackluster-yet-mighty crafter, and accomplished TV binge-watcher. Once upon a time, she was a publisher publicist and continues to cultivate her love of books and reading by chatting with the best authors in the business. She lives in Chicagoland with her very own romance hero husband, darling daughter, and two tempestuous cats. Follow her on Twitter and Instagram, @dj_dresser.
No comments posted.