We all have different pieces of our personality we share with different people. We are one person at work, another at home, and yet another when we are alone. I'm basically an introvert. But when I'm with the people I love and feel comfortable and safe with, I'm a gregarious extrovert. It's the duality of human nature.
Ellie, the main character in my latest novel, Blood Creek, takes this duality to another level. Actually, she brazenly struts into the realm of duplicity. Ellie is a master manipulator, and she uses every relationship, every event, every circumstance for her own benefit. She's a woman we love to hate and hate to love. When we first enter Ellie's world, we assume many things about her, and rightfully so. But all is not as it appears.
Ellie struggles with the restraints placed on her by society and the culture of the early 1900s. What woman wouldn't? How many of them just went along to get along? Afraid to break out of the societal confines placed on them.
In 1912, women were limited in their movement, their livelihood, pretty much every aspect of their lives. They couldn't vote or even own property outright in most places. From corsets to curfews, a woman had very little freedom to live life on her own terms. So, with very little resources at her disposal, Ellie uses her greatest tools--beauty and manipulation--to obtain the life she longs for.
When Ellie left her hometown of Matewan, she knew she needed to become a different person--or at least appear to be a different person--if she was going to get the things she wanted in life. She thought she had walked away from her life in Mingo County, but some things can't be disposed of so neatly.
When she finds herself in a dangerous situation, her skills of manipulation are the foundation of her survival kit. Through her love for her family and her own selfish desires for a better life, Ellie becomes an unlikely spy for the striking miners. The stakes are high and the people she loves most in the world will be impacted—or killed. Ellie walks the razor's edge of two vastly different worlds--the high society of Charleston and the hollers of southern West Virginia.
Because she's a woman, some of the strikers don't trust her. The society folks of Charleston think she's too beautiful to be smart. Her lover thinks she's a beautiful, innocent flower. Ellie is nobody's fool; she uses all of this to her advantage.
Ellie's dilemma is real. She's torn between living the life she thinks she deserves and risking it all to save the people she loves. In typical Ellie fashion, she tries to do the right thing while still getting what she wants and looking out for her own interests above all.
On the surface, it appears to be a dual life. But is it really? I don't think Ellie is so different from most of us. Of course, we are not lying, cheating spies. But in our mundane daily routine, we live this duality. Our society is full of "fake it until you make it" and "dress for the job you want, not the job you have" mantras. Social media is full of people presenting a false self—you're one person on Instagram and another in real life.
So, place yourself in Ellie's shoes for a moment and step back in time to 1912. What tools would you use to survive? I'm pretty sure I would appear to be an innocent flower on the outside while being a fierce warrior on the inside.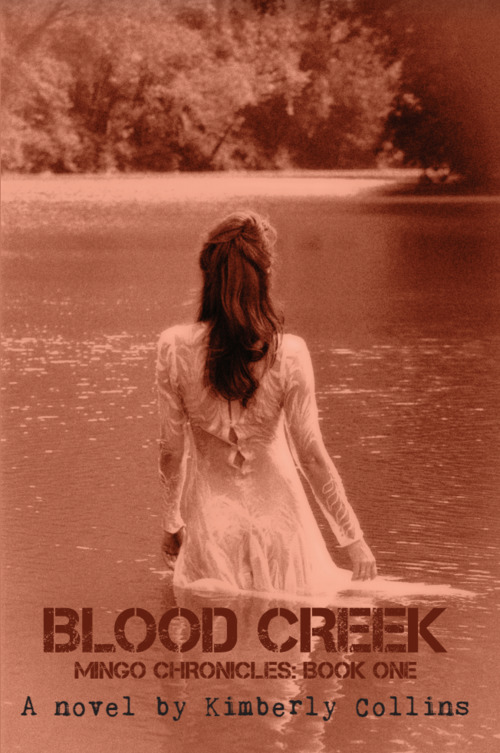 "She always wanted more than she had. Would it ever be enough?"
In 1912 West Virginia, starving coal miners are arming themselves and threatening to strike. Wealthy coal operators have hired the Baldwin-Felts Detective Agency to protect their fortunes and crush the rebellious miners by whatever means necessary--no matter how violent. Long-smoldering resentments are about to erupt into one of the largest armed insurrections in US history: The West Virginia Coal Mine Wars.
In the midst of this powder keg atmosphere, Ellie Cline arrives in Charleston on the arm of John Havers, a top lieutenant to Tom Felts himself. Ellie becomes the envy and talk of Charleston high society. Young, breathtaking, and, as the gossips whisper behind her back, a kept woman. Ellie doesn't mind the gossip. She adores being the center of attention. She loves the parties, the fine dresses, the jewelry. This is the life she always believed she deserved. Could it at last be enough?
But Ellie has a past--and secrets. A husband on the run for killing her lover. A baby daughter living with her cousin back in Matewan. A new lover she sneaks into her bed while Havers is away. And her biggest secret of all--Ellie is a spy.
Uniquely positioned to know the battle plans of both sides, Ellie straddles two worlds--the sparkling, high society life of Charleston and the family roots that still twine deep into the coal dust of Matewan. Now Ellie must choose between luxury and loyalty, between escape from drab small town poverty and love for her family.
Historical | Fiction [Self Published, On Sale: October 8, 2019, Paperback / e-Book, ISBN: 9780990420828 / eISBN: 9780990420828]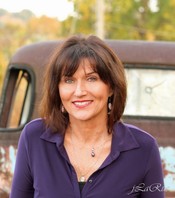 Kimberly Collins is the author of two novels, most recently Blood Creek, which is the first in the Mingo series. Collins grew up in Matewan, West Virginia, the home of the Hatfield & McCoy feud and the legendary Matewan Massacre. She loves the mountains, the river, the people, and the history. Collins is busy working on several projects including the Mingo series, short stories, photography, and dabbling in other creative endeavors. In 2017, she co-wrote her first screenplay for a short film, which premiered at the Knoxville Film Festival.
No comments posted.