For the last few weeks, I've been hard at work, plugging away on my romantic thriller series, the Final Hour. It's nice to take a break to share some of my current favorites.
Time to write: 1 a.m., yes, I know it's crazy early. My kids are out of school and at home all day for the summer. They wake up at six in the morning, so my most productive hours are before they open their precious, little eyes and start making demands. The funny thing is, I don't even set an alarm. My brain just wakes me up.
Morning beverage: Black coffee.
Fun thing to do with the kids: Dance party. We dress up in crazy outfits, take turns picking songs, and dance around the entire house. It's a blast, I get to burn a few calories, and it's free.
Date with hubby: In the summer, the kids take a three-hour art class on Saturdays. That's our time to grab lunch together, watch a movie, or take a walk in the park. Simple, kid-free time to connect.
Snack: Gala apple with a tablespoon of cashew butter. It doesn't sound like a lot, but it's satisfying, the perfect mix of sweet and salty, and keeps the munchies away for three hours.
Wine: Big, bold and red. Budget: Ravage Red Blend. Splurge: Prisoner.
Dessert spot: Harry Waugh Dessert Room at Bern's Steak House. The ultimate way to satisfy your sweet tooth. Trust me!
Flower: Peonies. My husband bought me three dozen for absolutely no reason the other day. They smell gorgeous, so fragrant, and they're beautiful. It was also the predominant flower in the first bouquet he gave me while we were dating. Whenever I look at a peony, I think of him.
Vacation destination: Venice. I've been five times. What's my favorite thing to do? Walk, so we can eat, eat, eat! Did I mention that we love to eat when we're in Italy?
TV Shows
Foreign: Dark (Netflix). I am obsessed with this German show, but I have to watch with subtitles, not dubbed. The writing is brilliant, the storyline is beautifully complex, and the acting is perfection. The second season came out recently.
30 min SITCOM: VEEP. The writers don't hold back. It's razor-sharp and hilarious. I'm sad this is the last season.
The Boys (Amazon). I just started watching this with my husband and we're both hooked. The show is gritty, violent and they keep upping the OMG-ante with each episode. Superheroes have never been so awful and in many ways, human. I have to warn you, it is dark, but oh, so worth it.
When the kids are around: Fixer Upper and Love It or List It. This is perfect to throw on and play in the background while I'm doing laundry or cooking.
Movie: I'm a movie whore and can't pick one all-time favorite, but this is at the top of my list right now. John Wick Chapter 2. I know Chapter 3 just came out. I've seen it and enjoyed it, but I still love #2 more. No matter which installment you watch, Keanu Reeves plays a smoldering-hot badass with a heart of gold. He's a one-man army on a mission and no one is going to stop him. John Wick and Gideon Stone, the hero of my upcoming book, NOTHING TO FEAR, have a lot in common. In the movie as well as in my book, there's thrilling action and pulse-pounding adventure. There are also some key differences. NOTHING TO FEAR has a steamy romance, no dogs are harmed, and the hero and heroine get a happily-ever-after.
Favorite Final Hour book: NOTHING TO FEAR. I love all my characters and their journeys, but Gideon and Willow Harper hold a special place in my heart. They're an unlikely match, both misunderstood underdogs who deserve love and happiness, but neither are sure how to get what they desire most.
If you haven't started reading the Final Hour series, now is the perfect time. The first book, EVERY LAST BREATH, is currently 75% off until August 31. Start reading the romantic thriller that was named An Amazon Best Book of the Year so far for only $1.99. Then grab Gideon and Willow's story, NOTHING TO FEAR.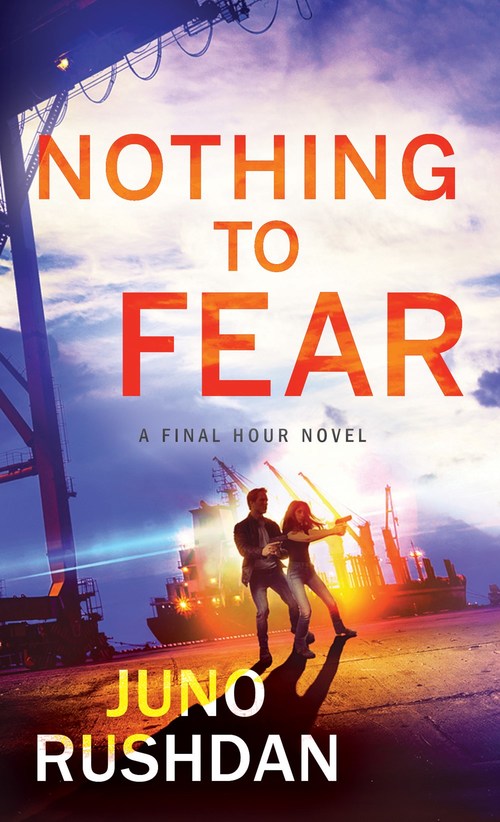 ROMANTIC THRILLER
Gideon Stone is devoted to his work and his team. He has never had reason to doubt his own loyalty until he's tasked with investigating Willow Gracely, a beguiling cryptologist suspected of selling deadly bio-agents on the black market.

Willow is innocent, but the manufactured evidence points to her guilt--and now everyone's gunning for her. Thrust into the crossfire, Gideon will do anything to keep her safe. . . even if that means waging war against his own team. With time running out and the true villain on the loose, this pulse-pounding journey to uncover the truth will change their lives forever…
Romance Suspense [Sourcebooks Casablanca, On Sale: August 27, 2019, Mass Market Paperback / e-Book, ISBN: 9781492661573 / eISBN: 9781492661580]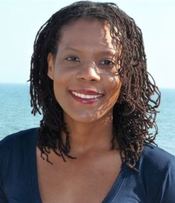 Juno Rushdan draws from real-life inspiration as a former U.S. Air Force Intelligence Officer to craft sizzling romantic thrillers. However, you won't find any classified leaks here. Her stories are pure fiction about kick-ass heroes and strong heroines fighting for their lives as well as their happily-ever-after.
Although Juno is a native New Yorker, wanderlust has taken her across the globe. Fortunately, she is blessed with a husband who shares her passion for travel, movies, and fantastic food. She's visited more than twenty different countries and has lived in England and Germany. Her favorite destination for relaxation is the Amalfi Coast, Italy for its stunning seascape, cliffside lemon groves, terraced vineyards, amazing pasta, and to-die-for vino.
When she's not writing, Juno loves spending time with her family. Exercise is not her favorite thing to do, but she squeezes some in since chocolate and red wine aren't calorie-free.
She currently resides in Virginia with her supportive hubby, two dynamic children, and spoiled rescue dogs.
No comments posted.