Reviews
21 - 40 of 281 ( prev | next )
Vendetta in Death
by J.D. Robb
"Vigilante justice superoheroine is no match for NYC's futuristic finest"
Posted August 22, 2019


I can't believe VENDETTA IN DEATH is already book #49 in the In Death futuristic mystery series by the fantabulous Nora Roberts. Wow. This series reeled me firmly in with book 1 and has not let up Read more...



Sapphire Flames
by Ilona Andrews
"The magical head of a detective agency must battle assassins to solve her client's murder mystery..."
Posted August 15, 2019


SAPPHIRE FLAMES is the thrilling 4th book in the Hidden Legacy series by Ilona Andrews. The first 3 books focused on Nevada Baylor, and SAPPHIRE FLAMESRead more...



Brazen and the Beast
by Sarah MacLean
"Gruff criminal and earl's daughter meet their match in business and in love"
Posted June 29, 2019

BRAZEN AND THE BEAST is the take-no-prisoners book 2 in the Bareknuckle Bastards series by the indomitable Sarah Maclean. This book is simultaneously a feminist romp and a touching romance. Hip, hip, hooray for Maclean and Read more...



Dearly Beloved
by Mary Jo Putney
"Old Skool romance between a courtesan and an emotionally unavailable spymaster"
Posted June 29, 2019

DEARLY BELOVED by Mary Jo Putney, originally released in 2004, has been re-released after being out of print for some time. If only the publishers had let it languish in obscurity where it should have stayed. This old skool rapey "romance" did not hold up to my reread of Read more...



The Right Swipe
by Alisha Rai
"Rom com with all the great feels and a social conscience too"
Posted June 29, 2019

THE RIGHT SWIPE is the first in a new contemporary romance series, Modern Love, by Alisha Rai. I adored this book! I love Rai's writing style. She does angst really well, and I am a total sucker Read more...



Who Slays the Wicked
by C.S. Harris
"A Regency sleuth must investigate his own family in a brutal torturer's murder..."
Posted March 28, 2019

WHO SLAYS THE WICKED is book 14 in the long-running Sebastian St. Cyr series by historical mystery author C.S. Harris. I adore this series, and it is one of the few murder Read more...



An Artless Demise
by Anna Lee Huber
"Lush historical detail and gritty London murders..."
Posted March 28, 2019

Wow, Anna Lee Huber's historical mystery AN ARTLESS DEMISE is up to book 7 in the Lady Darby Mystery series! It's hard to believe that there are seven books to enjoy in Read more...



Grave Destiny
by Kalayna Price
"The Grave Witch now must investigate fae murders..."
Posted March 28, 2019

Alex Craft, planeweaver and grave witch, returns in GRAVE DESTINY, Kalayna Price's sixth book in the  Alex Craft series. Alex has recently discovered she is fae, and it's so fun to watch Read more...



Lonen's Reign
by Jeffe Kennedy
"Warring kingdoms united under newly married lovers..."
Posted March 28, 2019

LONEN'S REIGN in the final book in the Sorcerous Moons series by fantasy author Jeffe Kennedy. Coming in at under 200 (eBook) pages, this is a quick wrap up to the story of sorceress Ora from the kingdom of Bára and Read more...



Why Kill the Innocent
by C.S. Harris
"Murder along the frozen Thames..."
Posted March 17, 2019

WHY KILL THE INNOCENT is the thirteenth book and another stellar read in C.S Harris' Sebastien St. Cyr series. Harris is an incredibly talented author, and I admire her work greatly. Meticulously researched Read more...



Wild Country
by Anne Bishop
"Glorious and engrossing paranormal makes you feel like delicious human prey"
Posted March 7, 2019

WILD COUNTRY is another glorious entry in Anne Bishop's Others offshoot series, which goes by the mouthful of The World of the Others. Anne Bishop is one of my all-time favorite authors, up there with Patricia Read more...



Governess Gone Rogue
by Laura Lee Guhrke
"Disgraced teacher masquerades as the earl's sons' tutor"
Posted February 20, 2019

While I have thoroughly enjoyed some of Laura Lee Guhrke's books, alas, GOVERNESS GONE ROGUE, book 3 in the Dear Lady Truelove series left me feeling lukewarm at best. GOVERNESS GONE ROGUE is a cross-dressing romance Read more...



Archangel's Prophecy
by Nalini Singh
"Will Archangel's Consort survive the cataclysmic cascade?"
Posted February 19, 2019

Wow, ARCHANGEL'S PROPHECY is Nalini Singh's Guild Hunter book 11- the mind boggles. This book feels both fresh and new yet also like a well-loved and broken-in pair of comfy socks. It's got Read more...



Lady Derring Takes a Lover
by Julie Anne Long
"Swooningly delightful historical romance with witty repartee"
Posted February 19, 2019

LADY DERRING TAKES A LOVER is Julie Anne Long's next foray into historical romance. Book 1 in the Palace of Rogues series, LADY DERRING bring Long's signature touch, with scintillating banter and deeply emotional insights. Long Read more...



Warrior of the World
by Jeffe Kennedy
"Tortured princess throws off her obscurity to lead her new homeland"
Posted January 9, 2019

Book three in the Chronicles of Dasnaria series is WARRIOR OF THE WORLD by fantasy and romance author Jeffe Kennedy. This is a series that should be read in order. If you're just Read more...



Nightchaser
by Amanda Bouchet
"Romance, space pirates, and intrigue abound!"
Posted December 20, 2018

NIGHTCHASER is the glorious first book in The Endeavor series, a space opera and sci-fi romance rolled together by one of my favorite authors, Amanda Bouchet. Bouchet's first series, The Kingmaker ChroniclesRead more...



The Other Miss Bridgerton
by Julia Quinn
"Sparkling wit and derring do in this lively historical romance!"
Posted December 13, 2018

Julia Quinn graces us with book 3 in the Rokesby series, THE OTHER MISS BRIDGERTON. This might be my favorite in the series yet! THE OTHER MISS BRIDGERTON Read more...



Blood Bond
by Shannon K. Butcher
"A mystery woman and her vampire lover team up to fight evil..."
Posted November 17, 2018

Book ten in the series, BLOOD BOND is a surprise addition to the  Sentinel Wars series by Shannon K. Butcher. Book nine was released in March of 2015, and I thought the series was Read more...



Lionheart
by Thea Harrison
"King of the fae Dark Court meets his match in his savior surgeon"
Posted October 15, 2018

Book 3 in the Moonshadow trilogy set in the Elder Races world, LIONHEART delivers Thea Harrison's characteristically superlative world building as well as a dreamy romance. This spin-off paranormal romance continues to focus on the fae Read more...



The Arrows of the Heart
by Jeffe Kennedy
"A shapeshifter and renounced princess must find a hidden magical island..."
Posted October 10, 2018

THE ARROWS OF THE HEART is book 4 in the Uncharted Realms series by Jeffe Kennedy, which is a spin-off series from her fantasy series. This is a series that benefits from reading Read more...



Make Kay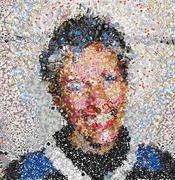 Make works in Florida, and would love to have more time to get through her massive TBR pile! A lifelong avid reader, Make loves to read book blogs and hear from authors when she is not working or reading.
Features & Posts
2 comments posted.

Re: The MacGregor's Lady (12:44pm February 11, 2014):

Oh yes, I LOVE Scottish accents! That's why Sean Coonery is so beloved,
I think. nd Ewan McGregor totally does it for me too

Re: Everlasting Enchantment (9:26am December 11, 2013):

I'd want a cat shapeshifter, something sleek and sexy. Maybe a panther?