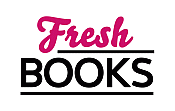 May Books for you!
Elle Kennedy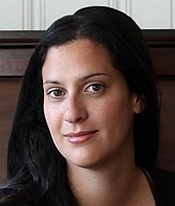 Blogging at Fresh Fiction
Elle Kennedy | Author-Reader Match: BAD GIRL REPUTATION
October 7, 2022
Instead of trying to find your perfect match in a dating app, we bring you the "Author-Reader Match" where we introduce Read More...
Elle Kennedy | By the Time I'm Thirty...
January 7, 2015
Every January 1st, my New Year's resolution involves some painfully tedious chore around the house that I've put off for months. Cleaning out Read More...
Elle Kennedy | Top 5 Must-Haves in Romance
August 9, 2014
Confession: I'm a very picky reader. Once I find an author I like, I tend to stick with them until the end of time Read More...
A RITA-award-nominated, best-selling author, Elle Kennedy grew up in the suburbs of Toronto, Ontario, and holds a BA in English from York University. From an early age, she knew she wanted to be a writer and actively began pursuing that dream when she was a teenager. She loves strong heroines and sexy alpha heroes, and just enough heat and danger to keep things interesting!
Log In to see more information about Elle Kennedy
Log in or register now!
Series
Killer Instincts | Off-Campus | Demon Outlaws | The Outlaws | DreamMakers | Briar U | WAGS series | Prep Series
Books:
The Summer Girl, July 2023
Trade Paperback
Rogue, March 2023
Prep #2
Paperback / e-Book
Misfit, November 2022
Prep #1
Trade Size / e-Book
Bad Girl Reputation, October 2022
Trade Paperback / e-Book
Good Girl Complex, February 2022
Trade Size / e-Book
The Legacy, October 2021
Off-Campus #5
Paperback / e-Book
The Score, October 2021
Off-Campus #3
Paperback / e-Book (reprint)
The Dare, June 2020
Trade Paperback
The Play, October 2019
Briar U #3
Paperback / e-Book
The Risk, February 2019
Briar U #2
Paperback / e-Book
Her Red-Hot Bad Boy, November 2018
Favorite Tropes #10
e-Book
The Chase, August 2018
Trade Paperback
The Chase, August 2018
Briar U #1
e-Book
Stay, July 2017
WAGS #2
e-Book
Midnight Target, May 2017
Killer Instinct #8
Mass Market Paperback / e-Book
Good Boy, February 2017
WAGS #1
e-Book
Ruled, November 2016
Outlaws #3
Mass Market Paperback / e-Book
The Deal, October 2016
Off-Campus #1
Paperback / e-Book (reprint)
The Goal, October 2016
Off-Campus #4
e-Book
The Mistake, October 2016
Off-Campus Series #2
Paperback / e-Book (reprint)
Addicted, July 2016
Outlaws Series #2
Mass Market Paperback / e-Book
Midnight Revenge, February 2016
Killer Instincts #7
Paperback / e-Book
The Score, January 2016
Off-Campus #3
e-Book
Claimed, November 2015
Outlaws #1
Paperback / e-Book
Him, August 2015
e-Book
Midnight Captive, June 2015
Killer Instincts #6
Hardcover / e-Book
The Mistake, May 2015
Off-Campus #2
e-Book
Don't Walk Away, April 2015
DreamMakers #3
e-Book
The Deal, March 2015
Off-Campus #1
e-Book
Dangerous Passions, March 2015
e-Book
One Night of Trouble, January 2015
An After Hours Novel
Paperback / e-Book
Midnight Action, November 2014
Killer Instincts #5
Paperback / e-Book
One Night of Scandal, September 2014
e-Book
Love is a Battlefield, August 2014
DreamMakers #2
e-Book
One Night of Sin, August 2014
After Hours Book 1
e-Book
All Fired Up, April 2014
DreamMakers #1
e-Book
Midnight Pursuits, April 2014
Killer Instincts #4
Paperback / e-Book
As Hot as it Gets, February 2014
Out of Uniform #10
e-Book
Since You've Been Gone, October 2013
e-Book
Midnight Games, August 2013
Killer Insticts #3
Paperback / e-Book
Hotter Than Ever, July 2013
Out of Uniform
Paperback / e-Book
Special Ops Exclusive, May 2013
The Hunted
Paperback / e-Book
Special Forces Rendezvous, April 2013
Mass Market Paperback / e-Book
Soldier Under Siege, February 2013
Paperback / e-Book
Midnight Alias, February 2013
Killer Instincts #2
Paperback / e-Book
Getting Hotter, December 2012
Out of Uniform #8
e-Book
Colton's Deep Cover, November 2012
Paperback / e-Book
Midnight Rescue, May 2012
Killer Instincts #1
Mass Market Paperback / e-Book
The Heartbreak Sheriff, January 2012
Harlequin Romantic Suspense #1690
Paperback / e-Book
Millionaire's Last Stand, November 2011
Paperback / e-Book
Missing Mother-To-Be, October 2011
Paperback / e-Book
Witness Seduction, September 2011
Paperback
Welcome To Paradise, August 2011
e-Book
Heat of the Night, November 2010
e-Book
Silent Watch, August 2009
Mass Market Paperback / e-Book
Body Check, March 2009
Mass Market Paperback