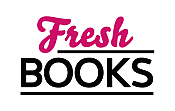 May books to enjoy
Reviews
21 - 40 of 270 ( prev | next )
A Killer in the Wind
by Andrew Klavan
"This psychological thriller questions what's real and what's imagined in a detective's mind."
Posted December 1, 2012

Three years ago, Dan Champion was an NYPD undercover detective involved in bringing down a sex-trafficking ring specializing in young children, both male and female. The investigation culminated in Dan killing one of the evil purveyors, as well as uncovering a graveyard of young children's bodies. The leader Read more...



A Study In Revenge
by Kieran Shields
"Sequel to THE TRUTH OF ALL THINGS is an intricate detective mystery with lots of historical detail."
Posted December 1, 2012

It is summer 1893 in Portland, Maine, when petty thief Frankie "the Foot" Cosgrove is shot to death as he delivers a rare artifact he's recently stolen. Then a few days after he's buried, Cosgrove's charred remains show up in an abandoned house. Obviously staged to appear Read more...



Shadow Woman
by Linda Howard
"What do you do when the face in your mirror does not match the face in your memory?"
Posted December 1, 2012

Lizette Henry is shocked when the face she sees in her mirror one morning does not match the face she has in her memory. When she looks closer, she's able to discern faint facial surgery scars. As she searches her memory for the reason, she finds she can't Read more...



The First Prophet
by Kay Hooper
"First in a new series featuring more tales about psychic investigators connected to Noah Bishop."
Posted November 27, 2012

Sarah Gallagher's mugging six months ago in put her in a coma. When she finally came out of it, she started having what she refers to as waking nightmares. And what she's seen in those visions makes her sure someone is going to kill her -- soon. When her Read more...



The Hoard
by Alan Ryker
"A horrific new type of organism is spreading wherever enough trash has accumulated for it to breed."
Posted October 18, 2012

In rural Kansas, elderly widow Anna Grish is a hoarder who won't allow anyone in her home, not even her son and his family who live nearby. When Anna is injured, her son finds her and forces her to recuperate with him, especially when he sees the deplorable condition Read more...



Pandora's Temple
by Jon Land
"After a long absence, Blaine McCracken and his friends return to save the world from annihilation."
Posted October 12, 2012

Ex-CIA agent and former Green Beret Blaine McCracken and several of his closest associates were known as the ones to contact if you need to pull off the impossible job, but they haven't seen much action for the past several years. That changes when Blaine is brought in Read more...



Hot Rocks
by Randy Rawls
"This female PI's (mis)adventures will turn South Florida upside down."
Posted October 12, 2012

What South Florida PI Beth Bowman thinks is a simple case of verifying marital infidelity quickly turns into something life-threatening. After Beth follows the man described to her by the wife as being the cheating husband, Beth is knocked unconscious inside the door of his hotel room. When she Read more...



The Dead of Winter
by Lee Collins
"Welcome to the old Wild West of gutsy gunslingers -- and some very evil supernatural creatures."
Posted October 12, 2012

Cora Ogelsby and her husband Ben started battling evil monsters over 15 years ago, but no matter how many of them are eradicated, something new always comes along. Cora's unique ability to locate and eliminate supernatural beings has brought her to Leadville, Colorado, where she encounters a new killer Read more...



Bargain Hunting
by Rhonda Pollero
"A bullet wound leads to a shocking confession, turning Finley's world upside down."
Posted October 12, 2012

Finley Anderson Tanner, fashionista/paralegal extraordinaire, is torn between the two gorgeous men in her life -- her boss, lawyer Tony Caprelli, and the law firms' private investigator, Liam McGarrity. But Liam is the hunk who really makes her tingle in all the right places. In the past, they've come Read more...



The Sanctuary
by Ted Dekker
"A riveting sequel to the powerfully gripping THE PRIEST'S GRAVEYARD."
Posted October 12, 2012

Danny Hansen, the vigilante priest who is no longer a priest, has been incarcerated in Ironwood State Prison the past three years serving a 50-year sentence for murders he did not commit. Yes, he had killed people deserving of harsh judgment that the law wouldn't touch, but this Read more...



Mad River
by John Sandford
"A thrilling new Virgil Flowers novel with plenty of suspense and exciting action."
Posted October 5, 2012

When three teenagers start randomly killing people in rural Minnesota, Bureau of Criminal Apprehension investigator Virgil Flowers is sent in to assist local law enforcement in apprehending them. As the identities of the victims become known and the murder count continues to escalate, Virgil feels there is something just not Read more...



Last to Die
by Tess Gerritsen
"This long-running series continues with a baffling case for both Det. Jane Rizzoli and Dr. Maura Isles."
Posted September 22, 2012

Det. Jane Rizzoli has taken on the responsibility of teenager Teddy Clock after he barely escapes with his life when his entire foster family are murdered; just like his real family was two years ago. Young Claire Ward has endured the same scenario, as has Will Yablonski -- but why? They Read more...



Delusion In Death
by J.D. Robb
"Another great addition to this exemplary futuristic crime thriller series."
Posted September 22, 2012

Set in 2060, this latest "In Death" novel has Lt. Eve Dallas and her group of experienced investigators looking into the mass murder of patrons of a trendy Lower West Manhattan bar where customers supposedly went berserk and starting killing each other. Then another bizarre attack of the same nature Read more...



The Clause
by Brian M. Wiprud
"Wickedly clever and meticulously engaging crime fiction by a master of the genre."
Posted September 20, 2012

Former naval officers Gill Underwood and Trudy Elwell are putting their expertise to good use as jewel thieves. And they are some of the very best. When something goes wrong during their latest heist of "sparks," Trudy ends up paying with her life. Gill knows how he must handle her Read more...



Breed
by Chase Novak
"Shocking medical horror laced with a biting edge of terror."
Posted September 5, 2012

Alex and Leslie Twisden have a perfect marriage complete with deep love for each other, significant careers, boundless wealth, a beautiful Manhattan mansion full of priceless antiques; the only thing missing is children. After endless procedures to conceive with no results, they are desperate to try anything. When they hear Read more...



They Disappeared
by Rick Mofina
"An adrenaline-filled, rapid-paced thriller that will keep you on the edge of your seat!"
Posted August 28, 2012

Dealing with the death of their baby girl to SIDS, Jeff and Sarah Griffin's marriage is in crisis. Jeff works as a mechanic and volunteers as a fireman, while Sarah is a teacher in their Montana hometown. They have a nine-year- old son who's always wanted to Read more...



Low Pressure
by Sandra Brown
"Will publication of a bestselling book bring closure for the author -- or something more sinister?"
Posted August 28, 2012

Eighteen years after her sister Susan was killed on a tornado-filled Memorial Day celebration in Austin, Texas, Bellamy Lyston has written a book, Low Pressure, about the horrific occurrence that reshaped her entire family's destiny. To this day, Bellamy gets panic attacks during storms, and she Read more...



Resurrection Express
by Stephen Romano
"Get ready for high-tech adventure in this innovative, cutting-edge thriller."
Posted August 28, 2012

Surviving each day the best way he knows how, mastermind computer hacker/safe cracker Elroy Coffin is serving time in a Texas prison for attempted murder and armed robbery two years after a gunshot to his head scrambled his memory. But each day, a bit more of his past life Read more...



Zoo
by James Patterson, Michael Ledwidge
"For some reason, animals are turning on humans -- someone has to find a way to stop this!"
Posted August 28, 2012

Biologist Jackson Oz has been expelled from college and rejected by the scientific world for his wildly improbable theory dubbed HAC -- Human-Animal Conflict. His hypothesis is that animal behavior is changing -- and not for the better. From extensive research into the increase of animal attacks on humans, he's Read more...



The Absent One
by Jussi Adler-Olsen
"Danish Homicide Detective Carl Morck is again working to solve a seemingly impossible cold-case."
Posted August 28, 2012

After the great success of solving his first cold case for Department Q, Danish Homicide Detective Carl Morck is ready to tackle another one. But with so many files in his office, which one should it be? The choice is made for Morck when an anonymous person places a file Read more...



Tanzey Cutter
In the nearly 20 years I've been reviewing books, my reading preferences have changed, as you'll see from my list of reviews. I went from historical romance to contemporary romance to romantic suspense to sci-fi/fantasy to my current fave - mystery/suspense/thriller. I used to be game for just about anything, but I've gotten more set in my ways lately. One thing hasn't changed - my love of reading.
Blog Posts