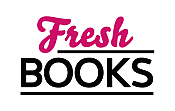 Celebrate Small Towns in July's books
Reviews
21 - 40 of 394 ( prev | next )
Crash & Burn
by Lisa Gardner
"How are present events linked to what took place 30 years ago?"
Posted January 13, 2015

On a rainy night, an SUV is found at the base of an embankment in rural New Hampshire. Sgt. Wyatt Foster deals with the injured driver, Nicole Frank, who is frantically calling for a young girl named Vero. However, a thorough search of the area turns up no other occupant Read more...



Full Tilt
by Rick Mofina
"Investigative reporter Kate Page has a close personal connection to her latest assignment."
Posted January 10, 2015

After her excellent reporting of and help in solving a child abduction case in Texas, investigative journalist Kate Page was promoted to Newslead's world headquarters in Manhattan, New York. It's here that she receives a call from a detective working a bizarre crime scene in upstate New York Read more...



The Great Zoo of China
by Matthew Reilly
"The Chinese have built a special zoo to feature a very unique creature it's discovered, but is it safe?"
Posted January 10, 2015

For the past 40 years, the Chinese government has been secretly working on an innovative zoo in Guangdong Province to showcase a new creature they discovered in a deep underground cave. Prior to the grand opening of the Great Zoo of China, Chinese officials have invited a group of VIP Read more...



The Deep
by Nick Cutter
"A terrifying tale of horror in the deepest, darkest part of the Pacific Ocean."
Posted December 28, 2014

Desperate government officials are looking for a cure for 'Gets, a terrible plague afflicting people of every age all over the world. In their quest, they have built a research lab, called Trieste, eight miles deep at the bottom of the Pacific Ocean where cell- regenerating Read more...



The Forgotten Girls
by Sara Blaedel
"Denmark criminal investigator Louise Ricks' first investigation at her new unit is a bizarre case."
Posted December 21, 2014

Denmark criminal investigator Louise Rick has recently taken over the Special Search Agency, a subdivision of Denmark's Search Department. She immediately becomes involved in having to identify the body of a woman found dead in the woods. Eventually, Louise and her new partner Eik Nordstrom learn that the woman Read more...



Trust No One
by Jayne Ann Krentz
"Is Grace Elland's past coming back to haunt her?"
Posted December 13, 2014

When Grace Elland was 16 years old, she discovered a murdered body in the basement of a boarded-up asylum. The incident has affected her life ever since. Now, she's found the dead body of her boss, Sprague Witherspoon, in his Seattle bedroom. Sprague is a motivational speaker and Read more...



Die Again
by Tess Gerritsen
"Boston Detective Jane Rizzoli & medical examiner Maura Isles team up again to solve a bizarre case."
Posted December 13, 2014

The crime scene is horrific with the victim, big-game hunter and world-renowned taxidermist Leon Gott, sustaining claw marks to his gutted body. The implications are unbelievable for Boston homicide detective Jane Rizzoli and medical examiner Maura Isles as they examine the corpse and the setting of the murder Read more...



The Marco Effect
by Jussi Adler-Olsen
"Copenhagen police detective Carl Mørck is again handling a very mysterious cold case."
Posted November 22, 2014

Danish detective Carl Mørck investigates cold cases as head of Department Q. Not only must Carl deal with his offbeat assistants, Assad and Rose, but now a new person has been assigned to the team. Carl knows this man is nothing more than a spy for his officious new Read more...



Angel of the Abyss
by Ed Kurtz
"Finding a legendary silent film proves hazardous for the man asked to restore it."
Posted November 15, 2014

In Boston, film restoration expert Graham Woodard receives a call from L.A. that changes his life forever. A reel of film of the 1926 silent movie Angel of the Abyss, lost since its premier and in desperate need of restoration, has been found. The woman in possession Read more...



Trapline
by Mark Stevens
"Intrepid hunting guide Allison Coil uncovers murder...and something more."
Posted October 8, 2014

While meeting up with one of her groups in the Flat Tops Wilderness Area of Colorado, hunting guide Allison Coil discovers the partial remains of a human body not far from camp. There are animal signs around what is left of the corpse, but did a wild animal cause the Read more...



Strong Darkness
by Jon Land
"Texas Ranger Caitlin Strong proves again the bad guys can't win when trying to deal with her."
Posted September 13, 2014

Texas Ranger Caitlin Strong is tracking down a serial killer who has her recalling a case her great-grandfather worked in 1883. The crimes are identical in the same Texas locales where they're committed along the original Southern Pacific railroad line built by Chinese in the 1880s, with all Read more...



The Valhalla Prophecy
by Andy McDermott
"An intense, action-packed adventure that crisscrosses the globe in search of a mythological site."
Posted September 13, 2014

When a Viking rune stone is stolen from a Swedish museum by murderous thieves, the husband and wife team of archaeologist Nina Wilde and ex-SAS soldier Eddie Chase are called in to investigate. They're told the stone is one of two that hold the key to revealing the Read more...



Bad Bones
by Linda Ladd
"Another chilling psychological thriller featuring incomparable homicide detective Claire Morgan."
Posted September 13, 2014

Claire Morgan is a tough-as-nails homicide detective in Canton County, Missouri, in the Lake of the Ozarks region. Her fiery strength, stubbornness and determination to do her job right means she sometimes takes reckless, unnecessary risks. This worries her dedicated fiancé Nick Black and makes him crazy...it Read more...



Tokyo Kill
by Barry Lancet
"Antiques dealer Jim Brodie returns to Tokyo only to find himself taking on yet another PI case."
Posted August 25, 2014

Antiques dealer Jim Brodie is still new to his late father's Tokyo-based firm, Brodie Security, after inheriting half of the private investigating business almost a year ago. After recently solving a nasty murder case in San Francisco, Brodie has returned to Tokyo to relax a bit while he Read more...



Mad Dog Justice
by Mark Rubinstein
"Even though you do something bad for what you think is a good reason, there's always a price to pay."
Posted August 19, 2014

For lifelong friends surgeon Roddy Dolan and accountant Danny Burns, the nightmare began a year and a half ago when they agreed to become silent partners in a restaurant. With big money involved, greed easily affects people's sanity, which is what happened. Now Roddy and Danny are dealing with Read more...



Phantom Limb
by Dennis Palumbo
"Exciting twists in this thriller will keep readers guessing until the surprising conclusion."
Posted August 19, 2014

As a Pittsburgh Police Department consultant, clinical psychologist Daniel Rinaldi has been involved in solving several murder investigations, but his favorite job is helping victims deal with the aftermath of violent crimes. He's intrigued by his newest patient, Lisa Harland, ex- Hollywood starlet who's returned to Pittsburgh and Read more...



Too Hot Four Hula
by Jill Marie Landis
"Kauai's infamous Hula Maidens & amateur sleuth Em Johnson are again part of a murder investigation."
Posted August 14, 2014

Em Johnson's Uncle Louie, owner of the legendary Tiki Goddess Bar on the north shore of Kauai, is participating in the Cocktail Shake Off Competition in Honolulu, and Em is accompanying him. The tiki bar is almost as famous for its link to murder as it is for mouthwatering Read more...



The Hot Zone
by Jayne Castle
"The dangerous paranormal elements on Rainshadow Island entice many to discover its vast secrets."
Posted August 12, 2014

Sedona Snow was kidnapped and kept sedated in a waking dreamstate by the unscrupulous Dr. Blankenship until she was able to escape the catacombs using her distinct ability to open paranormal gateways. During that escape, she had to confront the fact that she's also acquired a talent for fire Read more...



One Kick
by Chelsea Cain
"A fascinating and feisty new heroine makes her debut in this thrilling first book in a new series."
Posted August 6, 2014

Kidnapped 15 years ago at the age of six, then rescued from her abductors at the age of 11, Kit "Kick" Lannigan has spent the past 10 years of her life intensely training to be smarter and stronger, both defensively and offensively. Dealing with all the emotional repercussions of her Read more...



Don't Look Back
by Gregg Hurwitz
"A terrifying tale of heroic survival and gruesome murder in the harsh jungles of Mexico."
Posted August 6, 2014

To celebrate their anniversary, Eve Hardaway arranged a special vacation in the jungles of Oaxaca, Mexico. However, her husband had others plans -- a divorce so he could live with his new girlfriend, leaving his wife and young son behind. Shocked with this revelation, Eve decides to take the one-week Read more...



Tanzey Cutter
In the over 20 years I've been reviewing books, my reading preferences have changed, as you'll see from my list of reviews. I went from historical romance to contemporary romance to romantic suspense to sci-fi/fantasy to my current fave - mystery/suspense/thriller. I used to be game for just about anything, but I've gotten more set in my ways lately. One thing hasn't changed - my love of reading.
Blog Posts