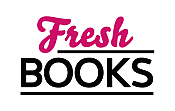 Love is in the Air in February!
Reviews
21 - 40 of 422 ( prev | next )
Entry Island
by Peter May
"An emotionally charged crime thriller set on a remote Canadian island."
Posted August 20, 2015

Entry Island is part of the remote Iles de la Madeleine in the Gulf of St. Lawrence far off the coast of Quebec, Canada. When Montreal detective Sime Mackenzie is assigned to an investigative team going to Entry Island, he's dealing with insomnia brought on by a bitter divorce Read more...



Devil Dead
by Linda Ladd
"Claire Morgan is undertaking a new profession, yet still risking her life dealing with killers."
Posted July 19, 2015

After barely escaping with her life on her last investigation, Claire Morgan has spent the past two months recuperating on a private island in the South Pacific with the love of her life, psychiatrist Nicholas Black. Their idyllic retreat is interrupted when a commanding arms dealer shows up insisting they Read more...



Woman with a Secret
by Sophie Hannah
"A pathological liar finds herself caught in a treacherous web of lies, secrets -- and murder."
Posted July 19, 2015

Nicki Clements, wife and mother of two, tells her online lover, King Edward VII, everything she cannot tell anyone else. Having grown up in a dysfunctional family, Nicki, a habitual liar, doesn't trust anyone, but the degree of anonymity she has with her cyber-lover gives her a euphoric Read more...



Trust No One
by Paul Cleave
"A crime writer finds it hard to differentiate between reality and what he writes in his books."
Posted July 19, 2015

In Christchurch, New Zealand, crime novelist Jerry Grey, writing as Henry Cutter, has found out he has early-onset Alzheimer's at the age of 49. Coming to terms with his disease has Jerry, as well as his wife and adult daughter, making many adjustments to their lifestyle. Not knowing Read more...



Siren's Call
by Jayne Castle
"Return to Rainshadow Island for another thrilling futuristic adventure!"
Posted July 16, 2015

Ella Morgan must keep her special talent a secret -- she's a Siren of Old World mythological legend with the ability to control waves of music, detect Alien music and sing men to their deaths. Knowledge of her talent could destroy her career as a dream counselor working in the Read more...



Broken Promise
by Linwood Barclay
"Shocking things are happening in the small town of Promise Falls, New York."
Posted July 14, 2015

As a single parent, newspaper reporter David Harwood returns with his young son to the small town of Promise Falls, New York, to work for the local paper. No sooner does he move in with his parents, than the paper closes and he's without a job. With plenty of Read more...



No One Needs To Know
by Kevin O'Brien
"Running from her problems becomes even more complicated as more people are involved."
Posted July 14, 2015

In Ellensburg, Washington, a former lover who claims her infant son, Joey, is his child and not her late-husband's is stalking war-widow Laurie Trotter. Even when DNA tests prove he's wrong, the psycho and his brother won't leave her alone. Circumstances become too much to Read more...



Pretty Baby
by Mary Kubica
"How could doing a good deed turn into such a horrible mistake?"
Posted July 14, 2015

As a woman who helps those in need, Heidi Wood thinks nothing of offering assistance to a bedraggled teenage girl she sees standing in the rain clutching a crying baby. However, bringing the girl, Willow, and her baby into the Woods household has Heidi's husband and young daughter questioning Read more...



After the Storm
by Linda Castillo
"Kate Burkholder investigates human remains revealed after a tornado hits."
Posted June 30, 2015

Not only is Chief of Police Kate Burkholder dealing with the terrible aftermath of a tornado that hit her town of Painters Mill, Ohio, but also human remains revealed under a barn destroyed by the storm. Without the entire skeleton, she must work with only a few bones and the Read more...



Follow You Home
by Mark Edwards
"An unusual encounter turns a fun travel adventure into a living nightmare."
Posted June 15, 2015

Laura and Daniel are close to completing their dream holiday of exploring remote locales before settling down together in London. However, that dream turns into a nightmare when they are forcibly removed from a train in the middle of the night far from civilization. Hiking through the dark woods in Read more...



The Assassins
by Gayle Lynds
"Six international assassins try to outdo each other as they devise plans to retrieve a wartime fortune."
Posted June 15, 2015

Saddam Hussein masterfully hid a massive fortune from invading forces. Now six highly skilled international assassins are trying to outdo each other to discover its location, using any means possible to achieve success. Returning home, former US military spy Judd Ryder is shocked to see a man, who looks exactly Read more...



Death by Tiara
by Laura Levine
"Another hilarious addition to this splendidly witty series."
Posted June 15, 2015

As a freelance writer and part-time/semi-professional private detective, Jaine Austen has found herself in some awkward, weird and life-threatening situations. However, none of those has prepared her for what she encounters when she agrees to write lyrics for an entrant in a teen beauty pageant. Heather Read more...



The Devil's Game
by Sean Chercover
"Ex-priest Daniel Byrne returns for another thrilling adventure in the exciting Game Trilogy."
Posted June 2, 2015

Roman Catholic priest Daniel Byrne served for 10 years as a top level Vatican investigator until he exposed something that changed his faith -- and life -- forever. When Daniel's uncle, Tim Trinity, con man/evangelist, started speaking in tongues and making predictions of future events that proved 100% accurate, the Read more...



Second Life
by S.J. Watson
"A woman's online experience takes on a life of its own as she becomes deeper involved in cybersex."
Posted May 26, 2015

Julia lives a contented life in London as a photographer married to a surgeon with a teenage son. When Julia's sister Kate is viciously murdered in a Paris alleyway, profound grief takes Julia to a dark place. She is looking for any connection to Kate's life as a Read more...



Corrupted Memory
by Ray Daniel
"Tucker's world is turned around after a series of murders are linked to him."
Posted May 26, 2015

Software engineer/computer hacker Tucker is working to put his life back on track after the murder of his wife. However, the clear picture of who he is vanishes when he learns that his deceased father had a second family he preferred more than his first. When a dead man Read more...



The Euthanist
by Alex Dolan
"Helping the wrong patient lands a right-to-die advocate in more trouble than she could imagine."
Posted May 18, 2015

Known only as Kali, she assists the terminally ill to die with dignity. She's affiliated with a euthanasia group called Gifts of Deliverance, which has a network of 2600 people working is various ways to perfect assisted suicide. Recently, Kali has been seeing a patient named Leland, but when Read more...



Night Tremors
by Matt Coyle
"Ex-cop/current PI Rick Cahill's dissatisfaction with his current job leads him into a dangerous venture."
Posted May 18, 2015

Working for his mentor at La Jolla Investigations after losing his job as a cop, PI Rick Cahill is one of the best "peepers" in San Diego, but he wants to do something other than taking bedroom pics of cheaters. Still troubled by his wife's unsolved murder years ago Read more...



Consumption
by Heather Herrman
"An evil entity, slumbering for ages, is making a horrific return to civilization."
Posted May 12, 2015

After losing their jobs and dealing with a miscarriage, John and Erma Scott are moving to a new location with a new job for John when they end up in Cavus, Montana, after their car breaks down. With some of their tension eased by the quaint town's locale and Read more...



Garden of Lies
by Amanda Quick
"A mysterious death leads to unexpected results in this exceptional Victorian-set romantic suspense."
Posted April 1, 2015

Archaeologist Slater Roxton is a man of mystery with a quiet self-assurance that some view as dark and cold. After living abroad for several years, Slater has returned to London after his father's death to manage his vast estate. Widowed Ursula Kern has reinvented herself after a great Read more...



The Ice Queen
by Nele Neuhaus
"A spellbinding German police procedural thriller with plenty of twists and many secrets to uncover."
Posted March 17, 2015

When German Detective Inspector Pia Kirchhoff and Superintendent Oliver von Bodenstein are sent to investigate the murder of an elderly Holocaust survivor, they find the number 11645 written in the victim's blood near the body. Then his autopsy reveals the old man is not who he's claimed to Read more...



Tanzey Cutter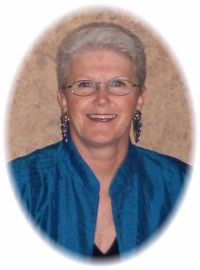 Features & Posts