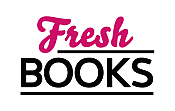 May blossoms can be steamy!
Reviews
21 - 40 of 389 ( prev | next )
Trust No One
by Jayne Ann Krentz
"Is Grace Elland's past coming back to haunt her?"
Posted December 13, 2014

When Grace Elland was 16 years old, she discovered a murdered body in the basement of a boarded-up asylum. The incident has affected her life ever since. Now, she's found the dead body of her boss, Sprague Witherspoon, in his Seattle bedroom. Sprague is a motivational speaker and Read more...



Die Again
by Tess Gerritsen
"Boston Detective Jane Rizzoli & medical examiner Maura Isles team up again to solve a bizarre case."
Posted December 13, 2014

The crime scene is horrific with the victim, big-game hunter and world-renowned taxidermist Leon Gott, sustaining claw marks to his gutted body. The implications are unbelievable for Boston homicide detective Jane Rizzoli and medical examiner Maura Isles as they examine the corpse and the setting of the murder Read more...



The Marco Effect
by Jussi Adler-Olsen
"Copenhagen police detective Carl Mørck is again handling a very mysterious cold case."
Posted November 22, 2014

Danish detective Carl Mørck investigates cold cases as head of Department Q. Not only must Carl deal with his offbeat assistants, Assad and Rose, but now a new person has been assigned to the team. Carl knows this man is nothing more than a spy for his officious new Read more...



Angel of the Abyss
by Ed Kurtz
"Finding a legendary silent film proves hazardous for the man asked to restore it."
Posted November 15, 2014

In Boston, film restoration expert Graham Woodard receives a call from L.A. that changes his life forever. A reel of film of the 1926 silent movie Angel of the Abyss, lost since its premier and in desperate need of restoration, has been found. The woman in possession Read more...



Trapline
by Mark Stevens
"Intrepid hunting guide Allison Coil uncovers murder...and something more."
Posted October 8, 2014

While meeting up with one of her groups in the Flat Tops Wilderness Area of Colorado, hunting guide Allison Coil discovers the partial remains of a human body not far from camp. There are animal signs around what is left of the corpse, but did a wild animal cause the Read more...



Strong Darkness
by Jon Land
"Texas Ranger Caitlin Strong proves again the bad guys can't win when trying to deal with her."
Posted September 13, 2014

Texas Ranger Caitlin Strong is tracking down a serial killer who has her recalling a case her great-grandfather worked in 1883. The crimes are identical in the same Texas locales where they're committed along the original Southern Pacific railroad line built by Chinese in the 1880s, with all Read more...



The Valhalla Prophecy
by Andy McDermott
"An intense, action-packed adventure that crisscrosses the globe in search of a mythological site."
Posted September 13, 2014

When a Viking rune stone is stolen from a Swedish museum by murderous thieves, the husband and wife team of archaeologist Nina Wilde and ex-SAS soldier Eddie Chase are called in to investigate. They're told the stone is one of two that hold the key to revealing the Read more...



Bad Bones
by Linda Ladd
"Another chilling psychological thriller featuring incomparable homicide detective Claire Morgan."
Posted September 13, 2014

Claire Morgan is a tough-as-nails homicide detective in Canton County, Missouri, in the Lake of the Ozarks region. Her fiery strength, stubbornness and determination to do her job right means she sometimes takes reckless, unnecessary risks. This worries her dedicated fiancé Nick Black and makes him crazy...it Read more...



Tokyo Kill
by Barry Lancet
"Antiques dealer Jim Brodie returns to Tokyo only to find himself taking on yet another PI case."
Posted August 25, 2014

Antiques dealer Jim Brodie is still new to his late father's Tokyo-based firm, Brodie Security, after inheriting half of the private investigating business almost a year ago. After recently solving a nasty murder case in San Francisco, Brodie has returned to Tokyo to relax a bit while he Read more...



Mad Dog Justice
by Mark Rubinstein
"Even though you do something bad for what you think is a good reason, there's always a price to pay."
Posted August 19, 2014

For lifelong friends surgeon Roddy Dolan and accountant Danny Burns, the nightmare began a year and a half ago when they agreed to become silent partners in a restaurant. With big money involved, greed easily affects people's sanity, which is what happened. Now Roddy and Danny are dealing with Read more...



Phantom Limb
by Dennis Palumbo
"Exciting twists in this thriller will keep readers guessing until the surprising conclusion."
Posted August 19, 2014

As a Pittsburgh Police Department consultant, clinical psychologist Daniel Rinaldi has been involved in solving several murder investigations, but his favorite job is helping victims deal with the aftermath of violent crimes. He's intrigued by his newest patient, Lisa Harland, ex- Hollywood starlet who's returned to Pittsburgh and Read more...



Too Hot Four Hula
by Jill Marie Landis
"Kauai's infamous Hula Maidens & amateur sleuth Em Johnson are again part of a murder investigation."
Posted August 14, 2014

Em Johnson's Uncle Louie, owner of the legendary Tiki Goddess Bar on the north shore of Kauai, is participating in the Cocktail Shake Off Competition in Honolulu, and Em is accompanying him. The tiki bar is almost as famous for its link to murder as it is for mouthwatering Read more...



The Hot Zone
by Jayne Castle
"The dangerous paranormal elements on Rainshadow Island entice many to discover its vast secrets."
Posted August 12, 2014

Sedona Snow was kidnapped and kept sedated in a waking dreamstate by the unscrupulous Dr. Blankenship until she was able to escape the catacombs using her distinct ability to open paranormal gateways. During that escape, she had to confront the fact that she's also acquired a talent for fire Read more...



One Kick
by Chelsea Cain
"A fascinating and feisty new heroine makes her debut in this thrilling first book in a new series."
Posted August 6, 2014

Kidnapped 15 years ago at the age of six, then rescued from her abductors at the age of 11, Kit "Kick" Lannigan has spent the past 10 years of her life intensely training to be smarter and stronger, both defensively and offensively. Dealing with all the emotional repercussions of her Read more...



Don't Look Back
by Gregg Hurwitz
"A terrifying tale of heroic survival and gruesome murder in the harsh jungles of Mexico."
Posted August 6, 2014

To celebrate their anniversary, Eve Hardaway arranged a special vacation in the jungles of Oaxaca, Mexico. However, her husband had others plans -- a divorce so he could live with his new girlfriend, leaving his wife and young son behind. Shocked with this revelation, Eve decides to take the one-week Read more...



Payoff
by Douglas Corleone
"Another thrilling adventure as Simon Fisk pursues some very nasty kidnappers."
Posted August 6, 2014

Ex-U.S. Marshall and freelance investigator Simon Fisk knows you must always be careful when asking for a favor, but he finds himself doing a lot of that as he pursues the men who kidnapped 15-year-old Olivia Trenton from her home in California. As the daughter of Read more...



Sight Unseen
by Iris Johansen, Roy Johansen
"A serial killer is recreating horrific crimes that Kendra Michaels helped solve with her unique abilities."
Posted July 26, 2014

Blind for many years, music therapist Dr. Kendra Michaels regained her sight through an experimental surgical procedure. Because of her blindness, Kendra's other senses have been heightened, which makes her highly sought after by law enforcement agencies. In the past, she's been a freelance operative for the FBI Read more...



The Frozen Dead
by Bernard Minier
"In the French Pyrenees, several chilling murders occur near an asylum for the criminally insane."
Posted July 22, 2014

Even though Commandant Martin Servaz is busy with a murder case in Toulouse, his deputy chief sends him to Saint- Martin-de-Comminges in the French Pyrenees to assist in the investigation of a very bizarre murder. No sooner does he arrive in town than two more murders, staged to Read more...



The Dead Will Tell
by Linda Castillo
"Death is stalking residents of Painters Mill -- could it relate to murders from 35 years ago?"
Posted July 18, 2014

In 1979, an Amish father and four of his children die during a botched robbery at his home. The only survivors are his wife, who disappeared that night, and their 14-year- old, son. The son, Billy Hockstetler, was adopted by a local Amish family, but the wife was never Read more...



The Tower
by Simon Toyne
"Powerfully dynamic and intriguing conclusion to the Sanctus conspiracy thriller trilogy."
Posted July 18, 2014

NASA's Hubbell space telescope operational computer has been hacked and the scientist in control of it is missing. A cryptic "end of days" message is left on the computer, as well as a disturbing countdown clock. Then another closely guarded space-probing satellite program is sabotaged and its head Read more...



Tanzey Cutter
In the over 20 years I've been reviewing books, my reading preferences have changed, as you'll see from my list of reviews. I went from historical romance to contemporary romance to romantic suspense to sci-fi/fantasy to my current fave - mystery/suspense/thriller. I used to be game for just about anything, but I've gotten more set in my ways lately. One thing hasn't changed - my love of reading.
Blog Posts