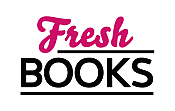 Read some great books in April...you'll be blooming!
Reviews
21 - 40 of 472 ( prev | next )
Golden Prey
by John Sandford
"Lucas Davenport is now working for the U.S. Marshals Service. Could his first case be his last?"
Posted June 3, 2017

Because of his expertise handling a previous case and his accomplished reputation, Minnesota BCA agent Lucas Davenport has been appointed to the U.S. Marshals Service with a great degree of flexibility in choosing his cases. The first one that attracts his attention involves the murders of five men and Read more...



Exit Strategy
by Steve Hamilton
"Nick Mason's life is not his own. Can he get free of the evil crime lord controlling his every move?"
Posted May 22, 2017

Nick Mason's unwritten contract with imprisoned crime lord Darius Cole secured Nick's freedom from a 20-year prison sentence in exchange for doing whatever Cole asks him to do -- -- no matter what, 24/7. At the time of his release, Nick had no idea what his new life Read more...



The Girl Who Knew Too Much
by Amanda Quick
"A delightful romantic mystery set in Southern California in the dazzling 1930s."
Posted May 7, 2017

Small town reporter Irene Glasson, working for the low-rate scandal sheet Hollywood Whispers, chases a tantalizing gossip story to Southern California, where she meets Oliver Ward, a once-renowned magician who now owns the Burning Cove Hotel. The town of Burning Cove appears to be a charming, glamourous paradise Read more...



The Girl Who Was Taken
by Charlie Donlea
"Two girls were abducted, only one has come home."
Posted May 3, 2017

Megan McDonald and Nicole Cutty, both high school seniors in Emerson Bay, North Carolina, are enjoying the last beach party of the summer when they are both abducted. Two weeks later, Megan escapes and returns home. But what has happened to Nicole...where is she? Fast-forward a year and Read more...



Gone Without a Trace
by Mary Torjussen
"A provocative psychological thriller about a boyfriend who disappears without leaving a trace."
Posted April 12, 2017

Young professional Hannah Monroe returns from work and discovers that her live-in boyfriend, Matt Stone, has moved everything he owns out of her house. There's not a single sign that he ever lived there. When he won't answer her texts or phone calls, locating Matt becomes Hannah Read more...



Spook Street
by Mick Herron
"As all the British agents of Slough House know, secrets never stay secret on Spook Street."
Posted March 16, 2017

When a suicide bomber kills 42 people in a London shopping center under the guise of a flash mob, the British Intelligence community goes on high alert. This also includes the screw-ups of the Intelligence world, dubbed "slow horses," who've been exiled to Slough House, where they've Read more...



The Darkness of Evil
by Alan Jacobson
"A powerfully intense psychological thriller with a gripping and complex plot."
Posted March 8, 2017

Vicious serial killer Roscoe Marcks has escaped from prison. Everyone is convinced he's coming for his daughter, Jasmine, who turned him in after discovering evidence of his guilt. FBI profiler Karen Vail is part of the team tracking Roscoe down, while also protecting Jasmine. But Jasmine takes matters into Read more...



Right Behind You
by Lisa Gardner
"Pierce Quincy and Rainie Conner are profiling a troubled teen linked to a series of brutal murders."
Posted February 5, 2017

Ex-FBI profiler Pierce Quincy and his partner, former cop Rainie Rainie Conner, are in the process of adopting 13-year-old Sharlah Sharlah Nash, a young girl with a troubled past who they've been fostering for three years. At the age of five, Sharlah Sharlah's nine-year Read more...



The Bid
by Adrian Magson
"A chilling and realistic depiction of terrorist threats and how they could be carried out."
Posted December 19, 2016

Cruxys Solutions is a private insurance and security company specializing in clients in hazardous professions. A little over six weeks ago, James Chadwick, a drone expert, took out a protection contract with Cruxys, which provides assistance and safety to his family in case anything should happen to him. Chadwick included Read more...



The Rising
by Heather Graham, Jon Land
"Eighteen years ago something extraordinary happened that is causing disastrous repercussions now."
Posted December 19, 2016

Alex Chin, captain of the football team, homecoming king and most popular boy in his high school, was adopted as an infant by the Chins, who kept the truth of how he actually came into their lives a secret for the past 18 years. Alex doesn't look like his Read more...



Bad Road to Nowhere
by Linda Ladd
"Loner Will Novak wants nothing to do with his sister-in-law until someone else's life depends on it."
Posted December 19, 2016

Will Novak is a loner who works hard to protect his privacy. His one concession is his partnership with Claire Morgan in their private investigation agency in New Orleans. Will especially hates anyone coming uninvited to his secluded home, an ancient mansion on a defunct sugar plantation near the Louisiana Read more...



Adrift
by Micki Browning
"Riveting debut from a refreshing suspense voice"
Posted December 19, 2016

Marine scientist Dr. Meredith Cavallo is working temporarily as a dive master out of Key Largo, Florida, while awaiting a research assignment in Alaska. Mer enjoys her work in the Florida Keys and the people there. However, when a night charter dive on the Spiegel Grove shipwreck goes horribly wrong Read more...



When All The Girls Have Gone
by Jayne Ann Krentz
"Shocking secrets are finally revealed when a stepsister goes missing and her best friend is murdered"
Posted November 28, 2016

As director of social and educational activities at Rainy Creek Gardens Retirement Village in Seattle, Charlotte Sawyer is cautious and careful about everything she does; the opposite of her stepsister Jocelyn Pruett, a fund-raiser for a wealthy entrepreneur's foundation. While Jocelyn is out of town on a month Read more...



Beautiful Maids All in a Row
by Jennifer Harlow
"A talented, but burned out, psychologist is asked to profile a vicious serial killer before he kills"
Posted October 21, 2016

Five women, all with similar characteristics and coloring, have been kidnapped, mutilated and brutally murdered. FBI agent Luke Hudson is handling the case of the serial killer labeled "The Woodsman." Luke knows Iris Ballard, his ex-partner, is the only person who can give him an accurate psychological profile of Read more...



Escape Clause
by John Sandford
"BCA agent Virgil Flowers finds himself searching for tiger thieves in his most recent case."
Posted October 21, 2016

When two very rare Amur tigers are taken from a Minnesota zoo, officials fear they've been stolen for their body pa parts, which are used in traditional Chinese medicine. Ev Everyone knows the longer the tigers are not located, the mo more tragic the outcome for the beautiful animals Read more...



Strong Cold Dead
by Jon Land
"The extremist organization ISIS has come to Texas, and Ranger Caitlin Strong is set to do battle."
Posted September 12, 2016

East San Antonio is under siege with rioting gang members in conflict with the police, Highway Patrol and National Guard when Texas Ranger Caitlin Strong, a true force of nature, takes it upon herself to solve the problem -- her way. This incident gets her in trouble (again!) with local authorities Read more...



Casting Bones
by Don Bruns
"The first in a remarkable new voodoo mystery series set in dark and moody New Orleans."
Posted September 12, 2016

No one has paid for the cold-blooded murder of detective Quentin Archer's wife. Archer got no support from fellow Detroit police officers when he accused his own family members of being involved in the crime. Knowing if he pushes the investigation too hard, he could be their next Read more...



Only Daughter
by Anna Snoekstra
"When an imposter tries to become someone else, the repercussions could prove fatal."
Posted September 11, 2016

Eleven years ago, 16-year-old Rebecca "Bec" Winter disappeared in Canberra, Australia, after working the late shift at a local fast-food restaurant. There's been no trace of her since. To keep from being arrested for shoplifting in Sydney, Australia, a disheveled woman claims to be the missing Read more...



Among the Wicked
by Linda Castillo
"Going undercover in a remote Amish community is Kate Burkholder's most dangerous undertaking."
Posted July 6, 2016

The death of a 15-year-old Amish girl and rumors of abuse in an isolated Amish settlement near Roaring Springs, in rural, upstate New York, have been brought to the attention of the BCI and New York State Police. Needing an undercover officer who knows the culture, religion and Read more...



Murder Has Nine Lives
by Laura Levine
"Another dead body makes for yet another sidesplittingly funny Jaine Austen mystery."
Posted June 22, 2016

Skinny Kitty cat food is set to film a new commercial and Jaine Austen's fussy feline Prozac is selected for the starring role. Jaine is shocked, especially when her picky kitty is flawless in the role and follows director's orders perfectly. Just as Jaine figures things are looking Read more...



Tanzey Cutter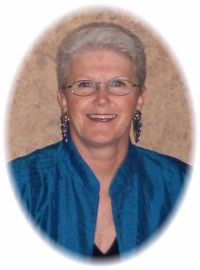 Features & Posts