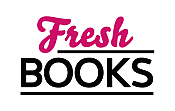 Start Fresh in September
Reviews
21 - 40 of 437 ( prev | next )
The Locker
by Adrian Magson
"A bizarre note left in a fitness club locker will irreparably alter the lives of a family."
Posted December 30, 2015

Nancy Hardman cannot believe what is written on the note in her locker at the fitness club. Her daughter, Beth, has been kidnapped with the only stipulation being that Nancy is not to tell anyone except her husband, Michael. But Nancy has no idea where her freelance charity worker husband Read more...



After the Crash
by Michel Bussi
"The only survivor of a plane crash becomes a pawn in the lives of two families."
Posted December 30, 2015

On the night of December 23, 1980, a flight from Istanbul to Paris crashes into the snowy Swiss Alps along the French border. Of the 169 passengers on board, only one survives. A three-month-old baby girl is rescued near the wreckage, but two female infants were listed as Read more...



Time of Departure
by Douglas Schofield
"An investigation into murders from the 1970s leads to some unbelievable conclusions."
Posted December 21, 2015

When a highway construction crew discovers two skeletons in a shared grave, Florida state prosecutor Claire Talbot is assigned the case. With her reputation as a ruthless prosecutor and thorough investigator, Claire is not well- liked by some of her colleagues. Nevertheless, no one can deny her strong tactics produce Read more...



Secret Sisters
by Jayne Ann Krentz
"Repercussions of Events from Almost Two Decades Ago Return to Haunt Two Secret Sisters."
Posted December 7, 2015

Eighteen years ago, in a hotel on a small island off the Washington coast, Madeline and Daphne are forever bound by the terrible events of a dark night filled with bloody death. Though they swear to be secret sisters, their lives take different paths after leaving the island that night Read more...



An Evil Mind
by Chris Carter
"A chilling psychological thriller featuring a shockingly evil serial killer."
Posted November 24, 2015

Criminal behavior psychologist Robert Hunter is the lead detective for the Ultra Violent Crimes Unit, a special division created by the LAPD to investigate vicious homicides/serial homicides where extreme brutality is involved. Robert is the best at what he does and continually declines offers made by the FBI to Read more...



The Edge of Lost
by Kristina McMorris
"An Irish lad faces hardships in a long journey"
Posted November 16, 2015

In 1919 Dublin, 12-year-old Shanley Keagan is left with his uncle after his mother dies. At her death, she told Shan that his real father was a U.S. sailor. With nothing for them in Ireland, Shan's uncle accepts an offer to sail to the United States Read more...



Playing with Fire
by Tess Gerritsen
"A handwritten piece of sheet music found in an antique shop tears a violinist's world apart."
Posted October 15, 2015

While in Rome giving a violin performance, Julia Ansdell searches for souvenirs to take home to Boston to her husband, Rob, and three-year-old daughter, Lily. At an antique shop, she finds an old book of music and a loose page falls out. The page is a handwritten composition Read more...



The Survivors
by Robert Palmer
"Robert Palmer's debut novel is a thought-provoking psychological thriller."
Posted September 30, 2015

As a young boy, Davie Oakes witnessed the suicide of his mother after she killed his father and his two older brothers. She also severely wounded his best friend and neighbor, Scottie Glass. When his aunt and uncle adopted Davie, his name was legally changed to Cal Henderson. He is Read more...



Strong Light of Day
by Jon Land
"Texas Ranger Caitlin Strong is involved in yet another perplexing, complex and explosive case."
Posted September 30, 2015

Something discovered deep in a cave in Afghanistan in 2003 has found its way to Texas. Dealing with the malevolent ramifications will take every bit of control, agility, strength, and intelligence Ranger Caitlin Strong, aided by Cort Wesley Masters, Colonel Paz, and Ranger D.W. Tepper, can muster. It all Read more...



The Searcher
by Simon Toyne
"The fate of a small town rests in the hands of a man with no memory."
Posted September 25, 2015

While most of the citizens of Redemption, Arizona, are standing at the graveside of young James Coronado, a plane crashes a few miles down the main road. The huge explosion and wall of fire sends everyone into panic mode. Racing to the fire, the chief of police encounters a man Read more...



The Flood
by David Hewson
"A richly detailed mystery with an abundance of history about Florence, Italy."
Posted September 25, 2015

In 1986 Florence, Italy, defacement of an Adam and Eve fresco in Brancacci Chapel seems more serious than simple vandalism. Could it be the start of something more sinister and dangerous, as ex-detective Pino Fratelli believes? The cunning and persistent Fratelli wants to be involved with the investigation, but Read more...



Every Second
by Rick Mofina
"Journalist Kate Page is shocked by what she uncovers in her latest investigative story."
Posted September 25, 2015

Dan and Lori Fulton moved from California to New York with their young son to start a new life. They've settled in well, eventually putting the past behind them. However, it all comes crashing down when four heavily armed men invade their home and attach bomb vests to each Read more...



Pretty Girls
by Karin Slaughter
"a gritty and frightening psychological thriller"
Posted September 14, 2015

Alienated from her family for over 20 years since her sister Julia's disappearance, Claire is devastated when her husband is murdered during a mugging. She's been totally dependent on Paul, a controlling perfectionist who's amassed a fortune, but Claire doesn't know how to handle anything without Read more...



Eden
by Candice Fox
"Reared by devious crime boss Hades, Eden is good at what she does -- bringing killers to justice."
Posted August 23, 2015

Three young girls are missing. Homicide detective Eden Archer's investigation leads to a remote Australian "rehab" farm run by an ex-con. Eden plans to go undercover at the farm to search for more evidence, and she needs her partner, detective Frank Bennett, to be sober and alert for Read more...



The Child Garden
by Catriona McPherson
"Intriguing blend of creepy mystery, Scottish folklore and nail-biting suspense."
Posted August 20, 2015

Divorcee Gloria Harkness lives a dull, lonely life in a house in the woods near the secluded care home where her disabled son Nicky resides. The home's building and surrounding grounds used to be an experimental school for young children, oddly named Eden, until chilling events there closed it Read more...



Entry Island
by Peter May
"An emotionally charged crime thriller set on a remote Canadian island."
Posted August 20, 2015

Entry Island is part of the remote Iles de la Madeleine in the Gulf of St. Lawrence far off the coast of Quebec, Canada. When Montreal detective Sime Mackenzie is assigned to an investigative team going to Entry Island, he's dealing with insomnia brought on by a bitter divorce Read more...



Devil Dead
by Linda Ladd
"Claire Morgan is undertaking a new profession, yet still risking her life dealing with killers."
Posted July 19, 2015

After barely escaping with her life on her last investigation, Claire Morgan has spent the past two months recuperating on a private island in the South Pacific with the love of her life, psychiatrist Nicholas Black. Their idyllic retreat is interrupted when a commanding arms dealer shows up insisting they Read more...



Woman with a Secret
by Sophie Hannah
"A pathological liar finds herself caught in a treacherous web of lies, secrets -- and murder."
Posted July 19, 2015

Nicki Clements, wife and mother of two, tells her online lover, King Edward VII, everything she cannot tell anyone else. Having grown up in a dysfunctional family, Nicki, a habitual liar, doesn't trust anyone, but the degree of anonymity she has with her cyber-lover gives her a euphoric Read more...



Trust No One
by Paul Cleave
"A crime writer finds it hard to differentiate between reality and what he writes in his books."
Posted July 19, 2015

In Christchurch, New Zealand, crime novelist Jerry Grey, writing as Henry Cutter, has found out he has early-onset Alzheimer's at the age of 49. Coming to terms with his disease has Jerry, as well as his wife and adult daughter, making many adjustments to their lifestyle. Not knowing Read more...



Siren's Call
by Jayne Castle
"Return to Rainshadow Island for another thrilling futuristic adventure!"
Posted July 16, 2015

Ella Morgan must keep her special talent a secret -- she's a Siren of Old World mythological legend with the ability to control waves of music, detect Alien music and sing men to their deaths. Knowledge of her talent could destroy her career as a dream counselor working in the Read more...



Tanzey Cutter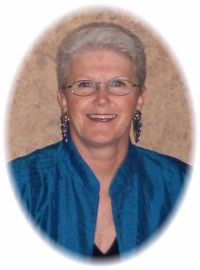 Features & Posts