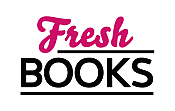 Great November Reads: headstrong heroes and feisty heroines
Reviews
21 - 40 of 413 ( prev | next )
Follow You Home
by Mark Edwards
"An unusual encounter turns a fun travel adventure into a living nightmare."
Posted June 15, 2015

Laura and Daniel are close to completing their dream holiday of exploring remote locales before settling down together in London. However, that dream turns into a nightmare when they are forcibly removed from a train in the middle of the night far from civilization. Hiking through the dark woods in Read more...



The Assassins
by Gayle Lynds
"Six international assassins try to outdo each other as they devise plans to retrieve a wartime fortune."
Posted June 15, 2015

Saddam Hussein masterfully hid a massive fortune from invading forces. Now six highly skilled international assassins are trying to outdo each other to discover its location, using any means possible to achieve success. Returning home, former US military spy Judd Ryder is shocked to see a man, who looks exactly Read more...



Death by Tiara
by Laura Levine
"Another hilarious addition to this splendidly witty series."
Posted June 15, 2015

As a freelance writer and part-time/semi-professional private detective, Jaine Austen has found herself in some awkward, weird and life-threatening situations. However, none of those has prepared her for what she encounters when she agrees to write lyrics for an entrant in a teen beauty pageant. Heather Read more...



The Devil's Game
by Sean Chercover
"Ex-priest Daniel Byrne returns for another thrilling adventure in the exciting Game Trilogy."
Posted June 2, 2015

Roman Catholic priest Daniel Byrne served for 10 years as a top level Vatican investigator until he exposed something that changed his faith -- and life -- forever. When Daniel's uncle, Tim Trinity, con man/evangelist, started speaking in tongues and making predictions of future events that proved 100% accurate, the Read more...



Second Life
by S.J. Watson
"A woman's online experience takes on a life of its own as she becomes deeper involved in cybersex."
Posted May 26, 2015

Julia lives a contented life in London as a photographer married to a surgeon with a teenage son. When Julia's sister Kate is viciously murdered in a Paris alleyway, profound grief takes Julia to a dark place. She is looking for any connection to Kate's life as a Read more...



Corrupted Memory
by Ray Daniel
"Tucker's world is turned around after a series of murders are linked to him."
Posted May 26, 2015

Software engineer/computer hacker Tucker is working to put his life back on track after the murder of his wife. However, the clear picture of who he is vanishes when he learns that his deceased father had a second family he preferred more than his first. When a dead man Read more...



The Euthanist
by Alex Dolan
"Helping the wrong patient lands a right-to-die advocate in more trouble than she could imagine."
Posted May 18, 2015

Known only as Kali, she assists the terminally ill to die with dignity. She's affiliated with a euthanasia group called Gifts of Deliverance, which has a network of 2600 people working is various ways to perfect assisted suicide. Recently, Kali has been seeing a patient named Leland, but when Read more...



Night Tremors
by Matt Coyle
"Ex-cop/current PI Rick Cahill's dissatisfaction with his current job leads him into a dangerous venture."
Posted May 18, 2015

Working for his mentor at La Jolla Investigations after losing his job as a cop, PI Rick Cahill is one of the best "peepers" in San Diego, but he wants to do something other than taking bedroom pics of cheaters. Still troubled by his wife's unsolved murder years ago Read more...



Consumption
by Heather Herrman
"An evil entity, slumbering for ages, is making a horrific return to civilization."
Posted May 12, 2015

After losing their jobs and dealing with a miscarriage, John and Erma Scott are moving to a new location with a new job for John when they end up in Cavus, Montana, after their car breaks down. With some of their tension eased by the quaint town's locale and Read more...



Garden of Lies
by Amanda Quick
"A mysterious death leads to unexpected results in this exceptional Victorian-set romantic suspense."
Posted April 1, 2015

Archaeologist Slater Roxton is a man of mystery with a quiet self-assurance that some view as dark and cold. After living abroad for several years, Slater has returned to London after his father's death to manage his vast estate. Widowed Ursula Kern has reinvented herself after a great Read more...



The Ice Queen
by Nele Neuhaus
"A spellbinding German police procedural thriller with plenty of twists and many secrets to uncover."
Posted March 17, 2015

When German Detective Inspector Pia Kirchhoff and Superintendent Oliver von Bodenstein are sent to investigate the murder of an elderly Holocaust survivor, they find the number 11645 written in the victim's blood near the body. Then his autopsy reveals the old man is not who he's claimed to Read more...



Cold Cold Heart
by Tami Hoag
"She escaped a vicious serial killer, but dealing with flashbacks and PTSD could be more devastating."
Posted March 17, 2015

Minneapolis TV reporter Dana Nolan was kidnapped and viciously assaulted by malevolent serial killer Doc Holiday before miraculously managing to escape. Still suffering from the gruesome injuries he inflicted and now dealing with PTSD, Dana decides to return to her hometown to put her life back together. As she reconnects Read more...



Black Scorpion: The Tyrant Reborn
by Jon Land, Fabrizio Boccardi
"Is Michael "The Tyrant" Tiranno facing his downfall as the truth of his past is revealed?"
Posted March 12, 2015

Five years after Michael "The Tyrant" Tiranno saved Las Vegas from a terrorist attack, he faces something even more malevolent in the form of Vladimir Dracu, the evil leader of an all-powerful criminal organization called Black Scorpion. Holding much of Eastern Europe in a grip of fear, Black Scorpion Read more...



Japantown
by Barry Lancet
"Will anyone or anything be able to stop a centuries-old secret society of Japanese assassins?"
Posted February 22, 2015

When five members of a Tokyo family are murdered in San Francisco's Japantown, the police bring in Jim Brodie, a private investigator/antiques dealer proficient in Japanese, to decipher the only clue left behind -- a piece of paper displaying an unusual Japanese character, called a kanji, written on it Read more...



Swan Dive
by Kendel Lynn
"PI-in-training Elliott Lisbon never has to look far to find a murder to investigate."
Posted February 22, 2015

As director of the charitable and prestigious Ballantyne Foundation of Sea Pine Island, South Carolina, Elliott (Elli) Lisbon is also expected to perform discreet inquiries for the foundation's donors and close friends. This works out well with her other pursuit as an official PI-in-training. She just wishes Read more...



All the Old Knives
by Olen Steinhauer
"The CIA is reinvestigating a failed rescue of a hijacked plane nine years ago in Austria."
Posted February 22, 2015

Nine years ago, Henry Pelham and Celia Harrison were stationed in Vienna, Austria, with other CIA colleagues when an attempt to rescue hostages of a hijacked airliner failed miserably. Everyone on the plane was killed, including the CIA operative on board who was trying to save them. Was the plan Read more...



Season of Fear
by Brian Freeman
"Could an unsolved crime from 10 years ago be influencing actions in the present?"
Posted February 12, 2015

A decade ago in the small inland town of Lake Wales, Florida, a massacre took place during a political fundraiser for Birch Fairmont, leaving him and two others dead in the aftermath. No one was ever apprehended for the brutal crimes. Wanting to leave all the bad memories behind, his Read more...



The Dead Key
by D.M. Pulley
"A stately old abandoned bank building is the setting for some very mysterious secrets and goings-on."
Posted February 12, 2015

In December 1978, the doors to the First Bank of Cleveland were closed, chained and locked up tight in the middle of the night, leaving furniture, furnishings and files exactly as they were when the employees left for the day. With a federal investigation eminent in light of fraud allegations Read more...



Nobody Walks
by Mick Herron
"After so many years in hiding, an ex-spy's return upsets old enemies while he acquires new ones."
Posted January 27, 2015

Ex-spy Thomas Bettany left the British Intelligence Agency years ago after devoting decades of his life to undercover work. Not long after, his wife died and his son, Liam, blamed him for her death. Estranged from Liam, Tom has drifted around Europe working menial jobs and losing himself in Read more...



Crash & Burn
by Lisa Gardner
"How are present events linked to what took place 30 years ago?"
Posted January 13, 2015

On a rainy night, an SUV is found at the base of an embankment in rural New Hampshire. Sgt. Wyatt Foster deals with the injured driver, Nicole Frank, who is frantically calling for a young girl named Vero. However, a thorough search of the area turns up no other occupant Read more...



Tanzey Cutter
Features & Posts