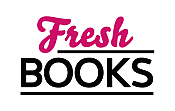 Sizzling Hot August Reads
Reviews
21 - 40 of 360 ( prev | next )
The Last Taxi Ride
by A.X. Ahmad
"Time is running out for taxi driver Ranjit Singh to find who really killed a beautiful Bollywood actress."
Posted June 17, 2014

Accused as an accessory to murder, New York City taxi driver Ranjit Singh has only 10 days to find the person who actually killed Bollywood actress Shabana Shah. She was alive when he dropped her off at the main door of the Dakota apartments. When Ranjit comes back to return Read more...



Murder on Bamboo Lane
by Naomi Hirahara
"Finding a former classmate murdered, LA bicycle cop Ellie Rush becomes involved in the investigation."
Posted May 29, 2014

Japanese-American Ellie Rush is a rookie LAPD bicycle cop with aspirations to be a detective. Ellie's inspiration is her aunt, who's the highest-ranking Asian officer in the LAPD. Assigned to porta-potty street patrol during the Chinese New Year parade, Ellie is close to the alley Read more...



A Better World
by Marcus Sakey
"The battle continues between the norms and the abnorms for their place in an ever evolving world."
Posted May 15, 2014

Over 30 years ago, the first "brilliants" (called abnorms and gifted) were born with a variety of exceptional gifts, which gave them great advantage over normal people. Since then, both factions have struggled to deal with the differences between them and what it will mean for the world they inhabit Read more...



Land of Shadows
by Rachel Howzell Hall
"Will homicide detective Elouise Norton find answers to a disappearance that's haunted her for years?"
Posted May 15, 2014

When a teenage girl's body is found hanging by a belt in the closet of an unfinished condo unit still under construction, the general consensus is suicide, but things don't look right about the scene to Los Angeles homicide detective Elouise (Lou) Norton. Even though her new partner Read more...



The Travel Writer
by Jeff Soloway
"A travel writer becomes an amateur sleuth when a friend goes missing in Bolivia."
Posted May 15, 2014

New York editor Hilary Pearson has vanished while vacationing at a high-class resort in Bolivia. The repercussions of her disappearance could cause problems for the hotel on a worldwide scale, so the resort's PR agent Pilar Rojas contacts ex-lover and travel writer Jacob Smalls for help. As Read more...



Night Heron
by Adam Brookes
"An escaped spy finds espionage has changed in the 20 years he's been in a Chinese labor camp."
Posted May 15, 2014

After being incarcerated in a remote Chinese labor camp for nearly 20 years, convicted spy Li Huasheng (aka Peanut) makes a harrowing escape and long journey to Beijing. Having sold military secrets to the British in the past, Peanut decides to resume his spying by forcing one of his former Read more...



Field Of Prey
by John Sandford
"A remote, abandoned farmstead yields some pretty gruesome evidence of many years of murders."
Posted May 7, 2014

When two teenagers making out in a remote field can't stand the horrific odor in the area, they look for the source of the smell. What is discovered by the local cops will have them bringing in Minnesota's Bureau of Criminal Apprehension, led by Lucas Davenport, to investigate Read more...



Russian Roulette
by E.E. Smith
"Private Detective Alexis Smith continues to make discreet inquiries both here and abroad."
Posted May 1, 2014

After solving her previous case in England and barely surviving, Alexis (Lexie) Smith has returned to Sacramento and her detective agency, Discreet Inquiries. Lexie is an honest, straightforward young woman, possessing nerves of steel and a sincere desire to help anyone who needs it. While Lexie was gone, her room Read more...



Night Diver
by Elizabeth Lowell
"Underwater treasure hunting turns deadly in this exciting romantic suspense."
Posted April 28, 2014

At 17, Kate Donnelly left the Caribbean island of St. Vincent after her parents died in a tragic diving accident. Her brother and grandfather still run the family underwater salvage business on the island. When her brother insists on her expertise with the financial books, Kate resolves to face what Read more...



December Park
by Ronald Malfi
"Evil is at play even in the most serene suburbs."
Posted April 16, 2014

In the fall of 1993, the tranquil town of Harting Farms near the Chesapeake Bay in Maryland is thrown into turmoil when teens start vanishing. No one is able to find any trace of them until one of the girls turns up dead near the city park. But she's Read more...



Hangman
by Stephan Talty
"Buffalo, NY, police detective Absalom Kearney is out to solve another impossible case."
Posted April 16, 2014

Five years ago, Marcus Flynn was accused of murdering young girls in North Buffalo, New York. Just before being apprehended, he shot himself in the head, but survived. Known as the Hangman for his method of death, he was sent to prison without revealing the location of the last girl Read more...



Whack Job
by Kendel Lynn
"Why do Elli Lisbon's investigations always have to include a dead body?"
Posted April 16, 2014

As director of the charitable Ballantyne Foundation on Sea Pine Island, South Carolina, Elliott (Elli) Lisbon must also handle discreet inquiries whenever needed for the foundation's zany assortment of board members. Elli is also working to obtain her official Private Investigator's license, which puts her in direct contact Read more...



Tell Me You're Sorry
by Kevin O'Brien
"It's astounding the lengths some people will go to as they seek revenge."
Posted April 16, 2014

An entire family dies in a terrible house fire, their bodies burned beyond recognition. A business man with financial problems commits suicide after killing his family, his wife's face unrecognizable. Another family is murdered during a burglary of their home, the wife's face again disfigured. These tragic events Read more...



Board Stiff
by Kendel Lynn
"The first book in a delightfully humorous cozy mystery series featuring the intrepid Elliott Lisbon."
Posted March 31, 2014

Elliott (Elli) Lisbon, director of the charitable Ballantyne Foundation on Sea Pine Island, South Carolina, is also working to obtain her official Private Investigator's license. Her PI training comes in handy as Mr. Ballantyne expects her to handle discreet inquiries whenever needed for the foundation's zany assortment of Read more...



The Code of the Hills
by Nancy Allen
"Compelling courtroom drama of prosecuting sexual crimes in Ozark hill country of Missouri."
Posted March 17, 2014

For four years, Elsie Arnold has been a prosecutor in Barton, Missouri, in southwest Ozark hill country. She's known for her hard work and expertise at winning positive verdicts, but the high-profile case that's been dumped on Elsie by her less-than-charming boss will test her Read more...



Stop Dead
by Leigh Russell
"London Detective Geraldine Steele encounters one of her most baffling cases."
Posted March 14, 2014

A wealthy London businessman has been murdered in a most brutal way. There's a list of suspects that includes his young wife and her even younger lover, as well as his business partner in a successful restaurant. But when the victim's partner is also found killed by the Read more...



The Cold Nowhere
by Brian Freeman
"An intensely compelling police/crime thriller featuring the incomparable Lieutenant Jonathan Stride."
Posted March 13, 2014

Ten years ago in Duluth, Minnesota, Police Lieutenant Jonathan Stride handled the worst murder/suicide case of his career. He's never been able to forget how he failed to protect a young mother from her abusive ex-husband. Stride found their six-year-old daughter, Cat Mateo, cowering under Read more...



Whirlwind
by Rick Mofina
"Lives will never be the same for those in the destructive path of a killer Texas tornado."
Posted March 13, 2014

Jenna Cooper and her two small children are shopping for bargains at the Dallas flea market when a killer tornado heads straight for the area. And seeking shelter in one of the few sturdy buildings does not provide protection. Jenna is trying to shield both her children, when she's Read more...



I Remember You
by Yrsa Sigurdardottir
"A fascinating mix of foreign crime fiction and the supernatural."
Posted March 13, 2014

Three friends have purchased a dilapidated house in the remote Icelandic village of Hesteyri in the Westfjords. When they arrive in the wintery off-season to start doing renovations to make it into a guesthouse, they find the village deserted and the house with no modern conveniences. Since they'll Read more...



The Rich and The Dead
by Liv Spector
"To solve a mass murder, it will take a trip into the past to uncover the killer's identity."
Posted March 13, 2014

It's been over three years since a dozen extremely wealthy and influential individuals were assassinated in a Star Island mansion near Miami, Florida, on New Year's Day 2015. After an extensive investigation by every agency imaginable, as well as the offer of a huge bounty, no killer was Read more...



Tanzey Cutter
In the over 20 years I've been reviewing books, my reading preferences have changed, as you'll see from my list of reviews. I went from historical romance to contemporary romance to romantic suspense to sci-fi/fantasy to my current fave - mystery/suspense/thriller. I used to be game for just about anything, but I've gotten more set in my ways lately. One thing hasn't changed - my love of reading.
Blog Posts