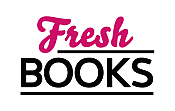 Great March books to "roar" about!
Reviews
21 - 40 of 447 ( prev | next )
The Passenger
by Lisa Lutz
"Life is not easy for a woman on the run from her past."
Posted March 1, 2016

When Tanya discovers her husband, Frank, dead at the base of the stairs, she doesn't know if it was an accident or murder. With no alibi, she is sure the police will consider her the prime suspect. Tanya has no choice but to take Frank's truck and flee Read more...



Hidden Bodies
by Caroline Kepnes
"Narcissistic antihero Joe Goldberg is at it again, but this time in LA."
Posted February 22, 2016

Joe Goldberg is continually seeking true love, even if his methods are skewed. Dealing with the demise of his girlfriend Beck (in the previous novel YOU) has him in a funk, until Amy Adam is hired to work with him at Mooney Books. She is nothing like Beck, and Joe Read more...



Pacific Burn
by Barry Lancet
"A stellar detective thriller in a unique series, which will mesermize"
Posted February 9, 2016

Jim Brodie is a part-time private investigator, since he inherited half-ownership of Brodie Security, a detective firm founded by his late father in Tokyo. He finds the security business exciting and challenging, as well as dangerous, but the acquisition and sale of Japanese antique art is Brodie's Read more...



Find Her
by Lisa Gardner
"Has a most unusual kidnap victim beaten her abductor at his own game—or not?"
Posted February 9, 2016

Boston PD Sergeant Detective D. D. Warren is on restricted duty following a recent injury when she is sent to supervise a crime scene with a most unusual kidnap victim, one who seems to have beaten her abductor at his own game. Flora Dane was once a happy, outgoing girl Read more...



Summit Lake
by Charlie Donlea
"Will a tenacious crime reporter be the one to solve the murder of a young, affluent law student?"
Posted February 9, 2016

Summit Lake is a picturesque little town in the Blue Ridge Mountains known for summer homes and weekend getaways. In this quiet setting, law student Becca Eskersley is viciously attacked and killed in her affluent parents' lakeside home. It is the only recorded homicide in the history of Summit Lake Read more...



Real Tigers
by Mick Herron
"Will the agents of Slough House be able to rescue one of their own before it is too late?"
Posted January 19, 2016

Slough House is the least desirable division of the British Intelligence Service. With the slovenly Jackson Lamb as its department head, Slough House is the section of MI5 where discredited agents, dubbed Slow Horses, deal with closed cases while uselessly crunching numbers and chasing their tales. Every Slow Horse knows Read more...



Orphan X
by Gregg Hurwitz
"Outstanding start of a new series featuring an uncommon man with unique and obsessive skills."
Posted January 7, 2016

As a young orphan in E. Baltimore, Evan Smoak was snatched from the street and meticulously trained in the Orphan program to be a human weapon. Known only as Orphan X, he executed lone, offline undercover jobs. After the Orphan program was dismantled, Evan went out on his own as Read more...



Written in Fire
by Marcus Sakey
"The struggle for equality between "normals" and "brilliants" finally achieves a powerful resolution."
Posted January 7, 2016

Brilliants, also labeled as abnorms, are people endowed with special gifts. Horrific events of the recent years, which revealed secret academies where brilliant children were brainwashed, saw the escalation of John Smith's terrorist society and brought about legislation to microchip abnorms, have eventually led to the destruction of three Read more...



The Winter Girl
by Matt Marinovich
"A man's obsession with a vacant house next door sets off a terrible chain of events."
Posted January 6, 2016

Scott and Elise have moved into her terminally ill father's house in the Hamptons. Elise spends her days at the hospital with her dying father, and Scott, a freelance photographer, has little to keep him occupied, especially since it's the dead of winter. He then notices a bedroom Read more...



Gone Black
by Linda Ladd
"An impressive addition to the highly suspenseful Claire Morgan Investigations series."
Posted January 1, 2016

Claire Morgan and Nicholas Black have been through a lot to get to where they are now. Finally, everything is going well for them, both personally and professionally. Black has waited a long time for Claire to agree to marry him and then to set a date for the wedding Read more...



The Locker
by Adrian Magson
"A bizarre note left in a fitness club locker will irreparably alter the lives of a family."
Posted December 30, 2015

Nancy Hardman cannot believe what is written on the note in her locker at the fitness club. Her daughter, Beth, has been kidnapped with the only stipulation being that Nancy is not to tell anyone except her husband, Michael. But Nancy has no idea where her freelance charity worker husband Read more...



After the Crash
by Michel Bussi
"The only survivor of a plane crash becomes a pawn in the lives of two families."
Posted December 30, 2015

On the night of December 23, 1980, a flight from Istanbul to Paris crashes into the snowy Swiss Alps along the French border. Of the 169 passengers on board, only one survives. A three-month-old baby girl is rescued near the wreckage, but two female infants were listed as Read more...



Time of Departure
by Douglas Schofield
"An investigation into murders from the 1970s leads to some unbelievable conclusions."
Posted December 21, 2015

When a highway construction crew discovers two skeletons in a shared grave, Florida state prosecutor Claire Talbot is assigned the case. With her reputation as a ruthless prosecutor and thorough investigator, Claire is not well- liked by some of her colleagues. Nevertheless, no one can deny her strong tactics produce Read more...



Secret Sisters
by Jayne Ann Krentz
"Repercussions of Events from Almost Two Decades Ago Return to Haunt Two Secret Sisters."
Posted December 7, 2015

Eighteen years ago, in a hotel on a small island off the Washington coast, Madeline and Daphne are forever bound by the terrible events of a dark night filled with bloody death. Though they swear to be secret sisters, their lives take different paths after leaving the island that night Read more...



An Evil Mind
by Chris Carter
"A chilling psychological thriller featuring a shockingly evil serial killer."
Posted November 24, 2015

Criminal behavior psychologist Robert Hunter is the lead detective for the Ultra Violent Crimes Unit, a special division created by the LAPD to investigate vicious homicides/serial homicides where extreme brutality is involved. Robert is the best at what he does and continually declines offers made by the FBI to Read more...



The Edge of Lost
by Kristina McMorris
"An Irish lad faces hardships in a long journey"
Posted November 16, 2015

In 1919 Dublin, 12-year-old Shanley Keagan is left with his uncle after his mother dies. At her death, she told Shan that his real father was a U.S. sailor. With nothing for them in Ireland, Shan's uncle accepts an offer to sail to the United States Read more...



Playing with Fire
by Tess Gerritsen
"A handwritten piece of sheet music found in an antique shop tears a violinist's world apart."
Posted October 15, 2015

While in Rome giving a violin performance, Julia Ansdell searches for souvenirs to take home to Boston to her husband, Rob, and three-year-old daughter, Lily. At an antique shop, she finds an old book of music and a loose page falls out. The page is a handwritten composition Read more...



The Survivors
by Robert Palmer
"Robert Palmer's debut novel is a thought-provoking psychological thriller."
Posted September 30, 2015

As a young boy, Davie Oakes witnessed the suicide of his mother after she killed his father and his two older brothers. She also severely wounded his best friend and neighbor, Scottie Glass. When his aunt and uncle adopted Davie, his name was legally changed to Cal Henderson. He is Read more...



Strong Light of Day
by Jon Land
"Texas Ranger Caitlin Strong is involved in yet another perplexing, complex and explosive case."
Posted September 30, 2015

Something discovered deep in a cave in Afghanistan in 2003 has found its way to Texas. Dealing with the malevolent ramifications will take every bit of control, agility, strength, and intelligence Ranger Caitlin Strong, aided by Cort Wesley Masters, Colonel Paz, and Ranger D.W. Tepper, can muster. It all Read more...



The Searcher
by Simon Toyne
"The fate of a small town rests in the hands of a man with no memory."
Posted September 25, 2015

While most of the citizens of Redemption, Arizona, are standing at the graveside of young James Coronado, a plane crashes a few miles down the main road. The huge explosion and wall of fire sends everyone into panic mode. Racing to the fire, the chief of police encounters a man Read more...



Tanzey Cutter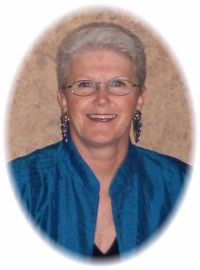 Features & Posts