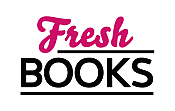 October's crisp autumn nights are perfect for reading
Reviews
21 - 40 of 577 ( prev | next )
Dirty Little Misery
by Tracey Martin
"A misery-sucking woman is able to find a place where she belongs."
Posted August 17, 2014

Jessica Moore is determined to find her real place. She exhibits satyr-like and other unexplained magical powers. Her dream of joining the Gryphons, magical law enforcement officers who protect the human race from the pred races, seems unlikely. As a misery junkie she gets her high from her own Read more...



Bones and Roses
by Eileen Goudge
"A woman haunted by her past demons at long last finds the peace she seeks"
Posted August 17, 2014

Leticia "Tish" Ballard, formerly a real estate agent, is now owner of Rest Easy Property Management in Cypress Bay. She is going on four years of sobriety with her first drink at 12. She has a comfortable relationship with her boyfriend Daniel Gunderson and a schizophrenic brother Arthur who she Read more...



Mastering the Marshal
by Marie-Nicole Ryan
"This courageous spitfire of a woman knows just how to tame this stubborn Marshall."
Posted August 10, 2014

Living under the name of Selma Nelson after running away from her husband, Sam Dunaway, Celine Boudreau has made a new life for herself as a dressmaker and owner of a dry goods store in Kenton Valley, Texas. Her wretched and secret past has caused her to take flight to Read more...



The Texan's Little Secret
by Barbara White Daille
"A young woman with a secret searching for where she really belongs"
Posted August 9, 2014

Carly Baron is home from Houston to Roughneck, the Baron family ranch in Texas, to help care for her father after an injury. She strives to avoid her father forcing her to join ranks at Baron Energies, their oil company. Nursemaid is all she intends to do, and only temporarily Read more...



Call Me Irresistible
by Susan Elizabeth Phillips
"One Quirky Irresponsible Woman and One Irresistible Man Find Their Unexpected Love."
Posted August 5, 2014

Meg Koranda, a free spirit and daughter of famous parents, goes to Wynette, Texas to be maid of honor at her best friend's wedding. Lucy Jorik, daughter of the President, is marrying the perfect man, Ted Beaudine. A well known golf pro and mayor of Wynette, he is held Read more...



Swan Point
by Sherryl Woods
"A man and woman restoring faith and trust in true and everlasting love."
Posted August 2, 2014

Adelia Hernandez is rebuilding her life after a disastrous marriage to her ex, Ernesto. With her four children, Tomas, Selena, Natalia and Juanita, moving to a different home isn't easy. Overcoming her husband's infidelity is even harder for Adelia. Even her siblings and mother have a hard time Read more...



Ready to Wed
by Cindi Madsen
"This wedding planner is abandoned at the altar and finds her destiny."
Posted July 21, 2014

Dakota Halifax, owner of READY TO WED, has established herself as a successful wedding planner in Vegas. She also has a wedding advice column called Get Ready to Wed in the Las Vegas Beacon. With a reputation for pulling off extravagant weddings without a hitch, it doesn't apply when Read more...



To Scotland With Love
by Patience Griffin
"A down trodden woman not only finds where she belongs but everlasting love as well."
Posted July 17, 2014

Recovering from the recent death of her cheating husband found in his mistress's bed, Caitriona "Cait" Macloud is leaving Chicago behind and starting over. Cait is giving up her job as a journalist to go home to Scotland and the only family she has, her gran, Deydie. Upon her Read more...



The Millionaire Affair
by Jessica Lemmon
"This platonic contract of 10 desires backfires for this millionaire and gorgeous redhead."
Posted July 16, 2014

Sixteen years has gone by and Landon Downey has still not gotten over the terminated pregnancy of his girlfriend Rachel, who gave him no chance to be part of the decision. Now a successful millionaire and owner of a Chicago advertising agency, his many girlfriends are only arrangements with no Read more...



Three Southern Beaches
by Kathleen Brooks, Christie Craig, Robyn Peterman
"A Sexy Anthology of Excitement, Passion, and True Love."
Posted July 15, 2014

THREE SOUTHERN BEACHES takes place in three quaint little beach towns in Georgia. Each has their own hero and heroine,and the stories are full of passion, sex, and excitement. All Hung Up by Kathleen Brooks.
Taylor Jeffries and Trey Everett become friends in college and after Read more...



Stormy Persuasion
by Johanna Lindsey
"One Rakehell man and one fiery young debutante create sizzling action."
Posted July 8, 2014

Judith & Jacqueline "Jack" Malory are cousins closer than sisters. Their fathers, James and Anthony, are two of the four Malory brothers with rather shady pasts. The families are aristocrats and envied for their successful shipping company in London. While visiting family in Hampshire four years prior, the girls investigated a Read more...



No River Too Wide
by Emilie Richards
"Running from an abusive husband leaves a woman fighting for her life."
Posted July 5, 2014

Harmony Stoddard is a young woman starting her life over in Ashville, North Carolina with her 9-month-old daughter, Lottie, as a single mom. Harmony is the product of an abusive father who finally escaped with the aid of her very abused mother. Jan Stoddard has been living with Read more...



Singe
by Ruby McNally
"Arson Isn't the Only Form of Scorching Heat for This Male and Female Firefighter."
Posted June 27, 2014

After the devastating funeral of a fellow colleague who died as a result of arson, firefighter Adelaide Manzella thinks tequila is the only thing that will help. Meeting up with fellow firefighter Eli Grant for tequila shots starts as a flirtation and ends up in scorching-hot, erotic sex like Read more...



Then Came You
by Jill Shalvis
"One hot Vet and an intern treat more than the animals."
Posted June 25, 2014

Emily Stevens has finally arrived at Belle Haven, an animal center run by Dr. Dell Connelly and his two brothers, Brady and Adam. This is one among her "list" of dreams towards her perfect life. Interning for a year will pay off her education to become a veterinarian. However, her Read more...



Rustler's Heart
by Amanda McIntyre
"TROUBLE FOLLOWS A VEGAS DANCER TO DESTROY HER FAMILY BUT GIVES HER LOVE INSTEAD."
Posted June 24, 2014

Rein Mackenzie lost his Uncle Jed and he and his "brothers", Wyatt and Dalton Kinnison, are carrying on his wish to finish the cabins on the Last Hope Ranch in End of the Line, Montana. Wyatt and Dalton were adopted by Jed after their mother gave them up and the Read more...



Suddenly Last Summer
by Sarah Morgan
"A sexy doctor and French chef turn up the passion and heat in Vermont."
Posted June 22, 2014

Dr. Sean O'Neil is a highly praised and successful orthopedic surgeon in Boston. Specializing in sports surgery. Dedicated and always putting his profession first, his family is displeased that he doesn't often visit his home in Vermont . His twin brother Jackson runs the family resort, Snow Crystal, along Read more...



Against the Wild
by Kat Martin
"Restoring a haunted lodge & finding a killer results in love for a man and woman."
Posted June 15, 2014

Dylan Brodie and his eight year old daughter Emily live in the lodge he recently purchased in the separate family wing. Big and sprawling and two stories high, Dylan plans to restore the Alaskan hunting lodge to its original state and invite paying guests to enjoy the hunting and beautiful Read more...



Until I Saw Your Smile
by J.J. Murray
"A too honest lawyer and a woman with PTSD overcome it all for real love."
Posted June 15, 2014

Thirty-five year old Matthew Mark McConnell is reduced to being an Internet Lawyer following his melt down in a trial when working for an extremely high paying but soul-sucking legal firm. Not only is he striking out professionally, but all the women he seems to hook up with Read more...



Huckleberry Summer
by Jennifer Beckstrand
"A young Amish man changes venue to redeem himself and finds real love."
Posted June 10, 2014

Aden Helmuth has an epiphany following a near death experience. He and his friend Jamal Drake plunge into a river to avoid hitting an elk. Only by the grace of God are they spared as a voice clearly tells Aden, "choose the good part -- open the door". After nearly giving Read more...



Feisty
by Mackenzie McKade
"Meddling gentlemen, a wedding, and hot sex ends in forever together for a couple."
Posted June 8, 2014

Harold Adair, Errol Wilson and Byron Mitchell are three elderly gentlemen playing matchmakers in Whispering Cove, Maine. Their next victims are Sahara Caan and Devon Taylor. Devon is a laid back construction worker and Sahara is a high class real estate developer from New York and daughter of a Supreme Read more...



Kay Quintin
I have 4 step children, 4 natural children and 4 adopted children. I am also a proud grandmother of 35 and great grandmother of 9. I currently still work as administrator of an ophthalmology office. My passion is machine embroidery and reading. I love doing reviews for Fresh Fiction and the people are great to work with. I thank those who make it possible for me to participate in this great program!
Blog Posts