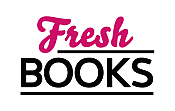 Perfect Books to welcome spring...March Reads
Reviews
21 - 40 of 635 ( prev | next )
How to Avoid a Billionaire
by Tressie Lockwood
"This billionaire's plan of seduction backfires with his pursuit of this woman."
Posted February 21, 2015

Working as an ad exec and learning someone has stolen her designs, Melanie Cai is confronting her boss to take back her deserved credit. Her friend Shana has been right behind her, pushing her to the confrontation. Her plan was to help build up Johnson Ltd.'s standing in the Read more...



Working My Way Back to You
by Doreen Alsen
"True love survives the time and tragedy for this young girl and boy."
Posted February 16, 2015

Running from their hometown of Addington, Massachusetts, Jeff Myers and Beth Pritchard are planning to hide out at his friend's family summer home in Lobster Cove, Maine. Fighting a raging blizzard, all they want is to find a justice of peace to marry them after Betsy finds she is Read more...



Centerfold
by Kris Norris
"This hot threesome capture the erotic sex and still get their killer."
Posted February 15, 2015

Undercover Detective Scarlet Reid poses in the nude at Glade Manor, home of Spyce Magazine. As her backup, Detective Roman Kincaid poses as her boyfriend. To keep their identity secret and prove they aren't cops, they are forced to engage in erotic sex acts while the cameraman watches. The Read more...



Cupid's Busted Arrow
by Mary Jo Burke
"This ornery potty-mouthed little cupid gets her lovers right where she wants them."
Posted February 8, 2015

Nelly Steeple is an ornery cupid upset that her retirement is denied because the last page in her book is missing the picture of her last just- married couple. Instead of retirement, Nelly is thrown back into service to repair the flaw, and if they aren't married by midnight Read more...



The Three Fates Of Ryan Love
by Erin Quinn
"A Love Worth Travelling to Hell and Back...THE THREE FATES OF RYAN LOVE Is in One Word - Amazing!"
Posted February 3, 2015

After he finishes his nightly run, Ryan Love and his shepherd, Brandy, hear a scream and find a naked woman huddled in the darkness of the alcove near his back door. This is the beginning of his nightmare because the woman calling herself Sabelle, urges him frantically to grab his Read more...



All That Matters
by Erin Nicholas
"A young woman finds the hot, sizzling sex and forever love she needs."
Posted February 1, 2015

Emily Steele is too good for the men Will Weston knows. Will is right hand man to her billionaire uncle, Tony Steele, and does absolutely everything for him. If not for Will, always in the background, nothing would be going according to plan. Emily, also a billionaire, is strong, beautiful Read more...



Echo Lake
by Carla Neggers
"A tough DSS agent and a homespun woman know how to turn up the heat in frigid New England."
Posted January 31, 2015

Heather Sloan and her family reside in the small town of Knights Bridge, Massachusetts. Heather works for her family's business, Sloan & Sons, and currently overseeing renovations on Vic Scarlatti's home overlooking Echo Lake. Vic is a retired diplomat and having difficulty adjusting. Being the only girl with five Read more...



Signal to Noise
by Silvia Moreno-Garcia
"Playing teenage witchcraft causes three friends to part company."
Posted January 27, 2015

Mercedes "Meche" Vega is returning home to Mexico City after 18 years of living abroad and working as a software developer. Meche's father, Vincente Vega, has passed and it has been 20 years since she's seen him. Since her mother and father were divorced, his prize possession of Read more...



This Just In
by Kathryn Scarborough
"This couple owes their forever love to their interfering family."
Posted January 22, 2015

Stopping at an ATM machine Gina Thompson, a school teacher, is waylaid by an ad taped to the inside wall. A kerosene heater is exactly what she needs. This has been an extremely cold winter in Huntsville, Alabama and Gina's home is old, drafty and cold with her present Read more...



Lost & Found
by Brooke Davis
"A trek across Australia with an old man and woman brings adventure to a 7 year old abandoned child."
Posted January 16, 2015

Millie Bird is a seven-year-old girl experiencing death all around her, from spiders to dogs and in between, then her own father. She lives in a world of her own, full of questions about life, death and purpose. Millie is deserted at a mall by her mother and Read more...



The Marriage Charm
by Linda Lael Miller
"One hot cowboy and a secret marriage charm finds the target."
Posted January 16, 2015

Spencer "Spence" Hogan, Sheriff of Mustang Creek, resides in the small town surrounded by beautiful mountains in Wyoming where he lives with his dog, Harley, and horse, Reb. Best man at Hadleigh Stevens and Tripp Galloway's wedding, he finds himself in close proximity yet again with Melody Nolan. The Read more...



Always on my Mind
by Susan May Warren
"Through the direction of God two lost people find themselves and everlasting love."
Posted January 15, 2015

Running from the woman he loves after learning of her short affair with his brother, Owen, Casper Christiansen is going back home to Minnesota. His love for archeology and treasure hunting was a short- lived diversion while in Honduras. Always feeling as second best while being the middle child among Read more...



Teardrop Lane
by Emily March
"Unexpected children bring forever love and healing to this man and woman."
Posted January 11, 2015

Hunter Cicero is a master glass artist striving to establish a hand-blown glass studio in Galveston, catering to the tourist trade. Brought up as a foster child, Hunt adopted a fellow female foster child as his sister. Jayne since died of cancer leaving four children with promises from Hunt Read more...



Full Blaze
by M.L. Buchman
"Hang on to the edge of your seat for these two wild firefighters."
Posted January 11, 2015

Calvin Jackson spent seven years of fighting wildfires and five photographing them, even appearing on National Geographic and Time. This time he's at the out of control Grindstone Canyon Fire in southern California. Hesitating too long for a shot, he's cut off by the fire believing this was Read more...



Montana Darling
by Debra Salonen
"A vagrant and a sexy prosecutor find common ground and a future."
Posted January 11, 2015

Mia Zabrinski with her children, Emilee and Hunter, move back to Montana where her family live after her eluding death from breast cancer. Terrified at finding herself with cancer and recently divorced, her sole focus is keeping herself alive to be there for her children. She isn't happy with Read more...



Merry Christmas, Baby
by Jill Shalvis
"A lone pregnant woman lets her hormones take over."
Posted January 4, 2015

Chloe Thompson isn't happy that her tall testosterone and attitude-ridden husband had taken another dangerous DEA job and is leaving soon. The hunkie Sheriff Sawyer Thompson only wants to provide for his "surprise" future daughter by taking on extra jobs. Caring for his asthmatic wife is uppermost in Read more...



The Millionaire Rogue
by Jessica Peterson
"Intrigue and mystery results in true love for this man and debutante."
Posted December 31, 2014

In 1812 London, Mr. Thomas Hope, proprietor of Hope and Company, the family bank, receives a surprise visit from a friend of the past. Henry Beaton Lake arrived with a limp in his leg and a patch over his lost eye to pull Hope into their nefarious pursuits of 10 Read more...



Siren's Treasure
by Debbie Herbert
"The mystical call of mermaids brings love to this FBI Agent."
Posted December 29, 2014

Jet Bosarge has just won the Undines' Challenge at the Poseidon Games of the merfolk. Always shunned by other merfolk, Jet isn't the typical blonde, beautiful mermaid like the rest, but brown eyed, dark haired and in possession of a difficult nature. Winning the trident also gives her one Read more...



Divorced, Desperate, and Dead
by Christie Craig
"A man and woman meet in the afterlife and have a chance to do it over."
Posted December 27, 2014

Detective Cary Stevens is confused and sitting in Room Six. The problem is, where is room six and what happened to him? The last thing he remembers is being shot by the albino teen, who is a member of the Black Blood gang. The room is filled with other people Read more...



Eyes Only
by Fern Michaels
"This Vigilante Group of Smart, Ruthless, and Determined Women Fight to Right Injustice."
Posted December 22, 2014

The vigilantes are again at work! Myra, Nikki, Alexis, Kathryn, Yoko, Isabelle, Annie and Maggie are out to prevent a wrong. Gretchen Spyder is the daughter of one of the richest men in the world, Angus Spyder. Angus has his daughter isolated on Spyder Island, which is owned by him Read more...



Kay Quintin
I have 4 step children, 4 natural children and 4 adopted children. I am also a proud grandmother of 35 and great grandmother of 9. I currently still work as administrator of an ophthalmology office. My passion is machine embroidery and reading. I love doing reviews for Fresh Fiction and the people are great to work with. I thank those who make it possible for me to participate in this great program!
Blog Posts