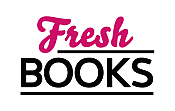 Sizzling Hot August Reads
Reviews
21 - 40 of 559 ( prev | next )
Huckleberry Summer
by Jennifer Beckstrand
"A young Amish man changes venue to redeem himself and finds real love."
Posted June 10, 2014

Aden Helmuth has an epiphany following a near death experience. He and his friend Jamal Drake plunge into a river to avoid hitting an elk. Only by the grace of God are they spared as a voice clearly tells Aden, "choose the good part -- open the door". After nearly giving Read more...



Feisty
by Mackenzie McKade
"Meddling gentlemen, a wedding, and hot sex ends in forever together for a couple."
Posted June 8, 2014

Harold Adair, Errol Wilson and Byron Mitchell are three elderly gentlemen playing matchmakers in Whispering Cove, Maine. Their next victims are Sahara Caan and Devon Taylor. Devon is a laid back construction worker and Sahara is a high class real estate developer from New York and daughter of a Supreme Read more...



Fiery
by Nikki Duncan
"Two lonely people find that home is where the heart is."
Posted June 8, 2014

Ryan Alden returns home from the Marines after a request for help from his family in operating their family business, Alden Landscaping and Alden Galleries. Ryan planned on making the Marines his life work and feels an outsider in Whispering Cove, Maine. He struggles with the fact that his biological Read more...



Bare Naked
by Desiree Holt
"A drunk has been pulls himself from the gutter and finds love and redemption."
Posted June 1, 2014

Cade Hannigan was on top of the world a year ago with popularity and wealth. His power and money gained him many friends. Now, because of his late father's gambling, everything is lost, including all those "good" friends. Only Ed Ramsey, owner of the Lone Star Bar, gives him Read more...



What A Woman Needs
by Judi Fennell
"A widow with 5 kids falls for the sexy male maid from Hollywood."
Posted May 31, 2014

Bryan Manley and his brothers, Liam and Sean, are having their biweekly poker game, this time with their sister Mary-Alice. Mac beats them at their own game and extracts four weeks of labor from each of them working as maids for Manley Maids. And wouldn't you know, complete Read more...



Blame it on Texas
by Amie Louellen
"This young first love deserves a second chance."
Posted May 31, 2014

Shelby Patterson McCoy is back in Texas after seven years of separation from her husband, Ritter. They tend to bring out the worst in each other and after several attempts at serving Ritt with the divorce papers, they still haven't been returned, signed. This time she will make the Read more...



Never Let Me Go
by Jennifer Haymore
"A young woman risks losing her heart and the man she loves by following her ambitions."
Posted May 31, 2014

Celeste McMillan is an ambitious young woman employed with Lowenstein, Barrett and Galindo in L.A. with a goal of climbing the corporate ladder at record-breaking speed and making the youngest partner in eight years at twenty-nine. All these visions take a side line when she is accosted Read more...



Dreamweaver Trail
by Emily March
"a Dreamweaver sun catcher and renewed faith finds love for a broken woman."
Posted May 31, 2014

Gabriella Romano is searching for her way after she has left the sheriff's department. Having to shoot and kill a woman to save her brother, Zack who is the Sheriff, guns and violence are something she can no longer face. After helping her mother restore an older home to Read more...



Rogue of the Borders
by Cynthia Breeding
"A disguised stowaway finds the excitement and love she craves."
Posted May 28, 2014

Abigail Townsend, daughter of the Earl of Sherrington, has her sights set on a particular Scot. Tired of London's soirees and balls, she's ready to travel to faraway places with Shane Macleod. Hoping to have a chance to corner the handsome rogue, she is disappointed when he has Read more...



A Season Of Change
by Lynette Sowell
"Love comes disguised as an accident for this lonely widower and his children."
Posted May 25, 2014

Five year old Zeke Miller and his sister Rebecca, seven, are Amish and recently without a mother. Their mother died along with their baby brother at the time of his birth. It's been a year and they are spending their first Christmas in Florida since their death. Their father Read more...



Under a Summer Sky
by Nan Rossiter
"Life Unfolds in Unexpected Ways for a God Loving Family."
Posted May 21, 2014

Laney Coleman is an "old soul" and wiser than her age. At 52, she and her husband, Noah, have 5 sons, and life has given them great joy as well as deep sadness as they venture through the lives. Elijah, Gage, Ben, Seth, and another "old soul" at 1, Asher Read more...



Where Dreams Are Born
by M.L. Buchman
"Twelve lighthouses and 12 letters realizes love for two lonely and lost people."
Posted May 19, 2014

Russell Morgan, a famous ad photographer, has made his own way to success. Always involved with gorgeous models, he doesn't even consider committing to any and has no interest in the high class New York women. Living in Manhattan Russell is portrayed as one of People Magazine's "100 Read more...



In Want Of A Wife
by Jo Goodman
"A Mail Order Bride Marries as an Escape and Finds Unexpected Love."
Posted May 19, 2014

Jane Middlebourne has just been confronted by her Aunt Franny after learning of Jane's pregnancy. Her son Alex claims to be the father and intends to marry his cousin Jane. Alex has a scheme going and has involved a reluctant Jane who only seeks an escape. Jane was taken Read more...



Until I Found You
by Victoria Bylin
"Choosing between God and success, delivers forever love to a woman."
Posted May 11, 2014

Kate Darby's successful life is thrown into turmoil upon receiving the call that her grandmother, Leona, has suffered a stroke. Kate is good at her job in Los Angeles at Sutton Advertising Boutique Ad Agency but clearly has to put her grandmother first. Leona is her remaining relative, still Read more...



Until There Was You
by Kristan Higgins
"Righting a wrong of the past gives eternal love to a quirky young woman."
Posted May 11, 2014

The first man she'd ever loved, Liam Declan Murphy, returns to Bellsford, New Hampshire. Cordelia "Posey" Osterhagen could never meausure up to the gorgeous Emma Tate, who ended up getting Liam. Posey's adoptive mother, Stacia, whoat six foot two and of German stature is very unlike Posey. Posey Read more...



A Family Affair
by Fern Michaels
"A Woman Finds Her True Love Only to Lose Him Again."
Posted May 8, 2014

Patricia Holiday refuses an invitation for dinner and a thousand dollar bill from a stranger. As a Vegas dancer Trisha has worked hard and strives to take pride in the home and life she has made for herself. Making it through the evening performance, it's all she can do Read more...



The Goodbye Witch
by Heather Blake
"Enchanting, Humorous, and Spellbinding! The Goodbye Witch is packed with Witchcraft, Murder, and Love."
Posted May 8, 2014

Darcy Merriweather is a wish crafter, who lives with her aunt Ve, also a witch, while operating As You Wish. Their concierge business serves as their home in the Enchanted Village, a themed neighborhood of Salem, Massachusetts. The Enchanted Village is usually a peaceful place, but Darcy's best friend Read more...



Fair Play
by Deeanne Gist
"The 1893 Chicago World's Fair brings love to a female doctor and a Texas Ranger."
Posted May 3, 2014

The Chicago World's Fair in 1893 is opening with many women attending the International Convention of Woman's Progress. A guest speaker is Dr. Billy Jack Tate, who is being detained from entering as the hall is full and none of the guards believe her to be a doctor Read more...



Thrown
by Cat Johnson
"A Young Passionate Bull Rider Fulfills His Dreams and Passions."
Posted May 2, 2014

Skeeter Anderson started training for that eight-second ride on the back of a bucking bull. His passion carried through as an adult, and he was ranking in the top forty while touring with the best of the series. He's hit a bad time,and Skeeter is no longer Read more...



A Reason To Love
by Alexis Morgan
"A Soldier Believed Dead Returns and Finds Unexpected Love and Acceptance."
Posted May 2, 2014

Melanie Wolfe is back home following her father's death, in order to take over the family operation in Snowberry Creek. Giving up her librarian job in Spokane wouldn't have been her first choice, but Snowberry Creek was her great-great-grandfather's creation, and the family has a Read more...



Kay Quintin
I have 4 step children, 4 natural children and 4 adopted children. I am also a proud grandmother of 35 and great grandmother of 9. I currently still work as administrator of an ophthalmology office. My passion is machine embroidery and reading. I love doing reviews for Fresh Fiction and the people are great to work with. I thank those who make it possible for me to participate in this great program!
Blog Posts