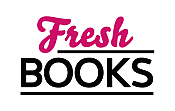 March books roar with suspense and sizzle
Reviews
21 - 40 of 507 ( prev | next )
The Entity Who Came for Christmas
by Cat Devon
"A witch and a vampire seek the ultimate sword and find forever love."
Posted December 15, 2013

A witch at Winter Solstice in Chicago, Pru Daniels, walks into her friend Zoe Adams' house confronted by the one vampire Demon Hunter she least wants to see again. She should have known better than to get hocked up with Simon Howell in the start. Witches and Demon Hunter's Read more...



Santa Bring My Baby Back
by Cheryl Harper
"A Memphis "elvis" lookalike finds an unexpected love stranded at the altar."
Posted December 14, 2013

Gorgeous little Grace Andersen has been abandoned at the altar at the Rock' n' Rolla Hotel in Memphis. The owner, Willodean Jackson, is a sprite energetic lady completely in love with everything "Elvis", including all decors in the hotel as well as all music. She is also a great "matchmaker Read more...



Rancher at Risk
by Barbara White Daille
"A cowboy finds love when he thinks his world has ended."
Posted December 9, 2013

Ryan Molloy's boss Caleb Cantrell is sending him to work at the ranch in New Mexico in hopes it will help him live again. Ryan's wife and 4 year old son were recently killed in an auto accident and he needs to pull himself together again and get Read more...



Russian Roulette
by A.B. McKinley
"Dangerous intrigue ends in love for a Scottish bodyguard."
Posted December 5, 2013

Scott Maclaren, a former Special Forces soldier and bodyguard originally from Scotland has walked away from a woman he loves after learning about her infidelity and sleeping with her ex-husband. Trust issues are a major consideration for Scott. Scott decided to open the house in Ashville that was given Read more...



Sands of Betrayal
by A.B. McKinley
"A sexy Scotlander and a "girl next door" find love through bombs & war ravaged Iraq."
Posted December 5, 2013

Scott Maclaren is four years out of the British Army Special Forces where he received serious injuries while stationed in Afghanistan and Iraq. Originally from Scotland, he now lives in Ohio to recuperate and on a whim places an ad on the internet and strikes up a relationship with a Read more...



Christmas On Main Street
by JoAnn Ross, Susan Donovan, LuAnn McLane, Alexis Morgan
"Love and compassion for four couples at nostalgic Christmastime."
Posted November 26, 2013

Christmas in Shelter Bay by JoAnn Ross - Cole Douchett is home again at Christmastime in Shelter Bay, Oregon helping with the town's Christmas boat parade encouraging more tourism. Cole has returned home from Afghanistan and Iraq while in the Marines. Seeing Kelli Carpenter again after all this time has Read more...



A Kiss Under The Mistletoe
by Jennifer Bayse Sander
"Love reconfirmed at the most romantic time of the year."
Posted November 24, 2013

For the most wonderful and magical time of the year, Jennifer Basye Sander, has compiled together a variety of love stories at Christmas time. Filled with nostalgia and new belief, each story has its own warm and fulfilling tale. Each tale is focusing on the amazing opportunities for love between Read more...



Rumor Has It
by Jill Shalvis
"A loving school teacher finds more than one night's fling of hot sex."
Posted November 23, 2013

Everyone in Sunshine, Idaho knows Kate Evans as the most caring and most loving individual, as well as a terrific second grade teacher. Kate is witty with her knowledge of millions of little scientific witticisms. But caring for her widowed father, teen sister Ashley and little brother Tommy, her own Read more...



Upon a Winter's Night
by Karen Harper
"Love found for an Amish girl amid murder & secrets."
Posted November 21, 2013

Nearing the Christmas holiday in Home Valley, Ohio, Lydia Brand aids her neighbor, Josh Yoder with his menagerie of animals, used in the traditional re-enactment scene of the birth of our Christ. Both are of the Home Valley Amish community and feel a romantic closeness even though Lydia is Read more...



The Secret Santa Wishing Well
by Nikki Lynn Barrett
"A special selfless wish comes true for a little boy at Christmastime."
Posted November 16, 2013

Cheyenne Jensen struggles daily to care for her two children, Ben who is 6 and little Desiree, still a baby. Divorced from her alcoholic and verbally abusive husband, Cheyenne only wants to provide for her children and give them what other children have, even though she is sad that they Read more...



Fiction River: Christmas Ghosts
by Kristine Grayson
"Tales with love and romance and a few ghosts thrown in during the Christmas season."
Posted November 3, 2013

This fiction anthology assortment of eight ghost stories surrounding the Christmas holidays are in the settings from Montana to England and Oregon, as well as from the 1800's past to the present. These tales of un-denied love have been written by multiple selected authors from various genres. Each Read more...



The Trouble With Christmas
by Debbie Mason
"A woman labeled "Grinch" finally finds what she needs in a quaint little town called Christmas."
Posted October 20, 2013

Go-getter and no-nonsense resort developer from the Big Apple, Madison Lane arrives in Christmas, Colorado to calm the residents down. After her boss's nephew has promised to turn their quaint little town into a tourist hot spot to bring in the revenue, her report against this action Read more...



The Sweetheart Bargain
by Shirley Jump
"A woman and her new neighbor learn to live, love and trust in life again."
Posted October 18, 2013

Olivia Linscott has just received a visit from an attorney giving her a key, a butterfly necklace and a crinkled photo of a house that she has inherited, with no note of explanation. The deceased, and Olivia's birth mother, Bridget Tuttle, had promptly left her in the hospital upon Read more...



For The Love Of Magic
by Janet Chapman
"The love of a century old God and a true mortal brings sparks to the world."
Posted October 17, 2013

Rana Oceanus has a secret and has left her husband, Titus. Her all-consuming love for her husband of 40 years, has prompted her to leave him in order to keep him safe. Titus is an immortal God from Atlantis who rules his kingdom with magic. Rana has purchased a Read more...



Aloha Rose
by Lisa Carter
"Two people searching for love and a place to belong."
Posted October 12, 2013

Laney Carrigan, freelance writer, seeks her forever mother after having been adopted by Gisela & Tom Carrigan, arriving on their doorstep wrapped in a quilt with an intricate design. Her mother has passed and her father is encouraging Laney to find her ancestral roots. Posting a photo of the quilt has Read more...



Can't Help Falling in Love
by Cheryl Harper
"A young woman learns to value her own wants and goes for it."
Posted October 5, 2013

Randa Whitmore, daughter of the rich and influential Whitmore family of Chicago, is expected to jump at every assignment given to her by her father. Owning a huge conglomerate of Whitmore Hotels through their company, the W Group, throughout the country, Randa is charged with assessing the Rock'n Rolla Read more...



Merry Christmas, Cowboy
by Janet Dailey
"A buffy cowboy finds more than temporary work at Christmas time."
Posted September 29, 2013

Handsome, rugged cowboy Zachary Bennett finds more than he bargained for as he heads to Denver from his family's ranch to pick up seasonal work. Arriving in time for the Parade of Lights, displayed at Christmas time, and the opening of the Christmas House, a turn of the century Read more...



A Place In The Country
by Elizabeth Adler
"Losing the life as they know it a mother and teen search for healing and a forever place to belong."
Posted September 21, 2013

After 16 years of marriage Caroline Evans ended her marriage to James and 1 ½ years later is searching for a home of her own. After her husband's two previous marriages, Caroline had believed things would be different for her but disillusioned to find her husband a cheater with women Read more...



Gotcha!
by Fern Michaels
"A woman extracts revenge for her dead son and finds peace and love as well."
Posted September 17, 2013

Julie Wyatt's youngest son is dead due to her daughter- in-law's greed. Larry became violently ill and his second wife, Darlene, let him die by purposely not calling 911. Because Darlene adopted Larry's child, Olivia, a product from his first marriage, the child's inheritance can Read more...



Fighting For You
by Sydney Landon
"Determined to lose her virginity a young woman find the love she craves."
Posted September 14, 2013

Ella Webber is still a virgin. Working for Danver's International she has the hots for another employee, Declan Stone. Her friends Claire, Beth and Suzy, also co-workers, encourage her to go for it and let Declan introduce her to sex as he has a reputation with the women Read more...



Kay Quintin
I have 4 step children, 4 natural children and 4 adopted children. I am also a proud grandmother of 35 and great grandmother of 9. I currently still work as administrator of an ophthalmology office. My passion is machine embroidery and reading. I love doing reviews for Fresh Fiction and the people are great to work with. I thank those who make it possible for me to participate in this great program!
Blog Posts