"A suspenseful journey for a woman and the reaper sent to claim her soul."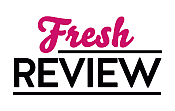 Reviewed by Kay Quintin
Posted May 25, 2015

The one thing this reaper wants is to finally capture the soul of Roxanne Love after she has escaped his clutches three times previously. Roxanne and her twin brother, Reece are an anomaly, returning time and time again after death. The reaper has been there each time Roxanne has died with the intent to lead her soul to the final resting place in Beyond.
Knowing the perfect specimen of man is about to end his life, the reaper makes a decision to possess his body in lieu of taking his soul to prevent what's about to happen to Roxanne. The cop Santo Castillo can't live on following the death of his beloved wife and unborn baby. Instead of dying, the reaper has taken his body just long enough to find the woman who'd escaped him and return to the Beyond. Arriving at the pub in Tempe, Arizona the Love siblings jointly own, all hell breaks loose as ceilings and windows are consumed in black squished bugs as an attack ends in the kitchen where staff, Reece and Roxanne are riddled with bullets. Rescued by Santo amid the monsters lurking, Santo watches while Roxanne again eludes death. Fleeing from scavenger demons, hellhounds sent from Abaddon, King of the Abyss, Santo and Roxanne are battered and running for their lives. Santo "the reaper" is rethinking his reasons for his obsession with Roxanne and willing to sacrifice himself to Abaddon to save the woman he has fallen in love with.
THE FIVE DEATHS OF ROXANNE LOVE is one of the most exciting and exhilarating suspenseful stories I have had the pleasure of reading in a long time. Once the first chapter was read, I could not put it down. Erin Quinn has created an exceptionally captivating tale of Angels, death, the devil, beyond and God. The reaper was especially captivating in his unexpected feelings for the woman he was assigned to. I loved THE FIVE DEATHS OF ROXANNE LOVE and can't wait to read the next one in this series of the Love siblings. Erin Quinn is an exceptionally gifted and colorful writer with an astounding creative mind. I promise you will not want to miss this one! Get ready for the journey!
SUMMARY
Joe Black meets Nora Roberts in this paranormal novel featuring a woman who can cheat death and the Reaper who's charged with ensuring her mortality.
All Roxanne Love has ever wanted is to be normal—marriage, kids, the life of June Cleaver. Because she isn't normal. In fact, she's not even human—not entirely. The average woman can't rise from the dead.
When a violent robbery at her family- owned bistro leaves her and her twin brother, Reece, cheating death again, the two suddenly become persons of interest to the media...and a Reaper whose grasp they have evaded one too many times. But when her brother betrays her, Roxanne has no choice but to seek Reece out and put an end to those threatening her life.
Clothed in the skin of a guilt-ridden cop named Santo Castillo, the Reaper's plan is simple: get close to Roxanne, uncover the secret of the twins mortality, and cut it at the source. But for Roxanne, this cop knows too much about the dark world she barely escaped—too much about reapers, too much about her—for her to trust him.
The heart doesn't listen to reason, though, and she finds herself drawn to his quiet strength and heart-stopping passion. As destiny takes her back to face her worst nightmare, she realizes the journey may bring her the love she's always craved. But love and death make dangerous bed partners and Roxanne's enemies are determined to see her die for the fifth and final time.
---
What do you think about this review?
Comments
No comments posted.

Registered users may leave comments.
Log in or register now!