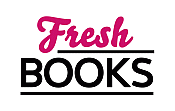 Cuddle up with a great read in November
Reviews
1 - 20 of 685 ( prev | next )
The Burned Bridges of Ward, Nebraska
by Eileen Curtright
"Situations are clever and humorous throughout the story"
Posted November 24, 2015

Life in the small town of Ward makes life confusing for Rebecca Meer. A single mom of a brilliant 10-year-old, Becky has just been named part owner in the Nebraska fertility clinic with eccentric Dr. Thad. Mitchell is thought to be a product of the fertility clinic's Read more...



The Wrong Bride
by Gayle Callen
"He never thought the arranged bride would be such a beauty."
Posted October 15, 2015

While visiting her uncle's home, Catriona "Riona" Duff finds herself kidnapped in the middle of the night by a burly Scot and taken to the Highlands. Hugh McCallum insists their fathers bound them to each other as children to share use of the McCallum land with a dowry promised Read more...



I'll Be Home For Christmas
by Lori Wilde
"Truly wonderful, filled with emotion"
Posted October 15, 2015

The blissful small town of Twilight, Texas is full of love surrounding the Cheek family. Residents look after each other and spreading cheer during the holidays, especially Christmas, is mandatory. Hunky, good-looking Joseph is the youngest sibling in the family, assuming duties of the family Christmas tree farm since Read more...



A Cowboy Firefighter For Christmas
by Kim Redford
"A sassy troubleshooter and a sexy rancher keep the fires sizzling hot."
Posted September 28, 2015

Misty Reynolds arrives from Dallas to the close-knit community of Wildcat Bluff as an independent troubleshooter to find out who was burning down Texas Timber's Christmas tree farms. Arriving at Christmastime is unusually hard on Misty as at twelve she lost both parents in a tragic fire on Read more...



Written in the Stars
by LuAnn McLane
"Torn between what her heart feels for the man she loves and her restless soul"
Posted September 23, 2015

Grace Gordon, daughter of a famous mother who has made her own way to success. She has just sold her cosmetics line, making her a millionaire. Raised in London, she and her sister Sophia and half- brother Garrett all have the endearing English accent. Each sibling has made their way Read more...



All I Want
by Jill Shalvis
"totally entertained with the quick wit and loving nature of the characters"
Posted September 23, 2015

In ALL I WANT, U.S. Fish and Wildlife special agent Parker James is taking a vacation following his injury and the death of a co-worker. His friend, Wyatt Stone, has offered him a room in the family home now occupied by his sister Zoe. Zoe has cared for Read more...



Thunder On The Plains
by Rosanne Bittner
"Strap in for a love that endures hardships in the Wild West"
Posted September 21, 2015

Unspoiled but extremely rich, 15-year-old Sunny Landers shares a dream with her father, Bo, to build a transcontinental railroad across the vast Rockies. Sunny's brothers Stuart and Vince have opposing views. Sunny attends each and every board meeting and knows more about the business than her brothers Read more...



Reading the Sweet Oak
by Jan Stites
"Learning to compromise for true love"
Posted September 14, 2015

Tulsa Riley loves the banks and surrounding area of the Sweet Oak River, deep in the heart of the Ozarks. Living with her 78-year-old grandmother and running Sweet Oak River Oasis, renting out cabins and offering canoe services. Ruby adopted Tulsa when she was 11-years-old upon Read more...



All Of Me
by Kelly Moran
"ALL OF ME will jerk at your heartstrings"
Posted September 1, 2015

Alec Winston sits in his plush New York apartment with writer's block and is close to breaching his contract with the publisher. Alec takes his brother Jake up on his offer to visit Covington Cove in Wilmington Beach to await Jake's upcoming wedding. Perhaps using the guesthouse for Read more...



Watch Over Me
by Sydney Landon
"Dom is the man in every woman's dream."
Posted August 31, 2015

Gwen Day seems to lose every guy she dates. Things change drastically when she agrees to spend her birthday drinking with friends, Mia Gentry and Crystal Webber. So drunk, in fact, that she forgot her latest guy left her and married someone else almost immediately. Now she vows to be Read more...



Keeping Christmas
by Dan Walsh
"I am extremely touched by this real "tear-jerker""
Posted August 26, 2015

In KEEPING CHRISTMAS, empty nesters Judith and Stan Winters are spending their first Thanksgiving and Christmas alone. All three children, spouses and children have all moved to jobs away from Florida. The only things they leave behind are the memories and homemade ornaments, now called ugly ornaments that Judith can Read more...



Win Me Over
by Nicole Michaels
"A lost romantic man and a crafty assertive female make for a great read."
Posted August 24, 2015

In WIN ME OVER, cute and ambitious Callie Daniels has lived a young life of beauty pageants and tiaras. Now she lives in Preston, Missouri operating her own bakery, providing articles for a popular blog, and has just accepted being the coach for the high school dance team. There is Read more...



Just Say Yes
by Alyssa Goodnight
"One sexy contractor and a single mom use a little "food magic" to seal this romance."
Posted August 21, 2015

Evie Moran is a thirteen-year-old girl with a twenty-year-old mind living with her mom Jade. Evie saves the yeses (or IOU's) that she has accumulated for good deeds to use for those questionable requests. Jade is a web designer, which allows her to work from Read more...



If You Only Knew
by Kristan Higgins
"The pages flew by..."
Posted August 17, 2015

In IF YOU ONLY KNEW, Jenny Tate is a wedding dress designer from New York who has decided to move back home and open her business in Cambry-on- Hudson, a lovely city about an hour north of Manhattan. Her ex- husband, Owen, half-Japanese, gorgeous, and a plastic surgeon Read more...



The Gold Miner's Wife
by Amethyst Creek
"Love and danger in the Wild West"
Posted August 13, 2015

Susannah Carlyle ventures into the Wild West of Denver in 1873, traveling from her home in England. With her parents dead since she was 10, she was raised by her grandmother. The Rocky Mountains call to Susannah to paint its beautiful landscapes and wildflowers. Traveling with her former governess, they Read more...



Fan the Flames
by Michele Dunaway
"...guaranteed to leave the reader in a tender and happy state of mind..."
Posted August 11, 2015

In FAN THE FLAMES, Scarlett Harrison and her 4-year-old daughter, Colleen, are finally heading home to St. Louis after spending two years in their San Diego home grieving the loss of a Navy Seal husband and father. Receiving an invitation from former Navy Seal Brad Silverman, her husband Read more...



Hold Me Close
by Shannyn Schroeder
"...a marvelous story of a young woman recapturing her life and self esteem."
Posted August 10, 2015

In HOLD ME CLOSE, Shane Callahan is meeting his best friend at O'Hare airport after Maggie O'Leary arrives from Ireland. Maggie left Chicago almost two years years ago to find herself and recover from the devastating rape by her ex-boyfriend five years earlier. Her family owns and Read more...



The Highlander's Choice
by Callie Hutton
"The characters are colorful, clever and interesting."
Posted August 7, 2015

In THE HIGHLANDER'S CHOICE, Lady Sybil Lacey arrives at Dundas Castle, Scotland from England to attend her best friend Lady Margaret Somerville's wedding to a Scot. Her thought is her friend is cork-brained to even consider marrying the Scotsman Laird Duncan McKinnon, no less a barbarian. Sybil Read more...



What The Heart Knows
by Mara Purl
"...an abundance of thrilling mystery, suspense and romance throughout ..."
Posted August 4, 2015

Milford-Haven, California accumulates many individuals with various ambitions and secrets. Zachary Calvin takes time from his high power job to stop in the beautiful quiet town to become immersed in a piece of art at a gallery. He becomes completely taken by Miranda Jones and her paintings. Miranda comes Read more...



A Glimpse of the Dream
by L.A. Fiore
"...I was so emotionally enraptured throughout the read."
Posted August 4, 2015

Orphaned at 10-yearsold, Teagan "Tea" Harper is sent to live with her Grammy and Grampa's best friend Mrs. Marks in the impressive but gothic estate, Raven's Peak on the cliffs of Maine. Completely lost and alone, Teagan is taken under the wings of Mrs. Marks's adopted Read more...



Kay Quintin
I have 4 step children, 4 natural children and 4 adopted children. I am also a proud grandmother of 35 and great grandmother of 9. I currently still work as administrator of an ophthalmology office. My passion is machine embroidery and reading. I love doing reviews for Fresh Fiction and the people are great to work with. I thank those who make it possible for me to participate in this great program!
Features & Posts
1 comment posted.

Re: One Touch of Scandal (3:53pm September 26, 2010):

We have two feral kittens we have adopted inside and feed 15 others outside daily. It takes 60 cans of cat food and 1 50 lb bag of dry per week.Am I the cat lady??