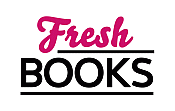 Spring for these books in March
"Learning to compromise for true love"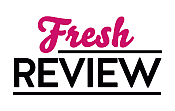 Reviewed by Kay Quintin
Posted September 14, 2015

Tulsa Riley loves the banks and surrounding area of the Sweet Oak River, deep in the heart of the Ozarks. Living with her 78-year-old grandmother and running Sweet Oak River Oasis, renting out cabins and offering canoe services. Ruby adopted Tulsa when she was 11-years-old upon the death of her mother, Faith. Tulsa has no room for romance, only the life she loves so much on the banks of the river and her grandmother.
Ruby is intent on Tulsa learning to open her heart for romance, and therefore starts a book club among a small group of their friends. The love stories are of strong women who learn compromise but still remaining true to themselves. Hopefully, Tulsa will realize there is something more in life than caring for her and running their business. Having just learned that she has a half brother, Guy Smith, he is just as intent on investing his love in the business as Tulsa. Meeting a very rich and beautiful man, Ruby is taken aback for the first time and thinking of carving out a life for herself, but not if she has to give up her beloved Sweet Oak River Oasis. With an imminent threat at losing all they own and following Ruby's heart attack, the community comes together much like the love and commitment portrayed in the romance novels they have read, giving Tulsa a new look at life and love revealing the bonds of true friendship.
READING THE SWEET OAK is the first I have had the pleasure of reading by the insightful Jan Stites. Every page is filled with love, emotion and clearly reveals the commitment Tulsa has for her home and grandmother. The heart is torn in different paths when she tries to find love and happiness, but at the cost of giving up everything she believes in and what truly makes her happy. I loved this story written about normal people in a close-knit community giving and aiding each other in times of desperation. READING THE SWEET OAK is a truly awesome read!
SUMMARY
Along the banks of the Sweet Oak River, deep in the heart of the Ozarks, a romance novel book club takes five women on stunning journeys of self-discovery.
After losing first her husband, then her daughter, seventy-eight-year-old grandmother Ruby wants to teach her risk-averse granddaughter, Tulsa, that some leaps are worth taking, no matter how high the potential fall. Tulsa loves her grandmother dearly, but she has a business to run and no time for romance—not even the paperback version. But when Ruby ropes her into a book club, Tulsa can't bring herself to disappoint the woman who raised her.
Together with Ruby's best friend, Pearl, as well as family friends BJ and Jen, the women embark on an exploration of modern-day love guided by written tales of romance. What they discover is a beautiful story that examines the bonds of friendship and the highs and lows of love in all its forms.
---
What do you think about this review?
Comments
No comments posted.

Registered users may leave comments.
Log in or register now!