"I am extremely touched by this real "tear-jerker""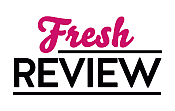 Reviewed by Kay Quintin
Posted August 26, 2015

Holiday | Contemporary | Romance
In KEEPING CHRISTMAS, empty nesters Judith and Stan Winters are spending their first Thanksgiving and Christmas alone. All three children, spouses and children have all moved to jobs away from Florida. The only things they leave behind are the memories and homemade ornaments, now called ugly ornaments that Judith can't bear to hang.
Delving into a real funk, Judith's depression is denying her the right to enjoy the holidays. Even decorating the house and tree for Christmas, and it's especially unbearable to take out the "ugly ornaments" that took years and years for her children to make. Stan and his friend Barney continue their normal routine in Mount Dora, Florida, planning the purchase of their new fishing boat, at first oblivious to the depth of Judith's depression. Every effort only seems to land her further and further in depression. It will take an extreme sacrifice by Stan to give her the only gift that will bring her out of her suffering.
I have not had the pleasure of reading any stories written by Dan Walsh before but have to say I couldn't have been more impressed with this man's ability to create such a touching tale. KEEPING CHRISTMAS is definitely one of those poignant and beautiful stories that will last forever. No one could have written a story with more feeling or emotion than Dan Walsh has. I am extremely touched by this real "tear-jerker" and hope to read more from this astounding author.
SUMMARY
For the first time since their children were born, empty nesters Judith and Stan Winters spent Thanksgiving without the kids, and it's looking like Christmas will be the same. Judith can't bring herself to even start decorating for the holiday; her kids always hung the first ornaments on the tree, ornaments they had made each year since they were toddlers. Sure they were strange-looking--some could be called downright ugly--but they were tradition. A tradition she's heartbroken to miss this year.
With Judith refusing to decorate the bare spruce tree in their living room, Stan knows something must be done. And his only hope for saving the holiday is found in a box of handmade ornaments.
Fan-favorite Dan Walsh invites readers to enjoy this nostalgic Christmas story that celebrates all of our most cherished seasonal traditions, especially the importance of family. Readers will join in remembering the things that make their own Christmas season so special.
Excerpt
Leyte Province in the Philippines. Her running steps echoed from the walls. Would he catch her? It meant white slavery if he did. Slamming open the kitchen door, she burst out of the hotel despite the typhoon ravaging the eastern coast. The destructive winds and rains were buffered in the alleyway behind the hotel, but she still had to fight for each step away from the man she knew was just behind her.

Without warning, massive walls of water rushed into the alley from both ends. The sixteen-foot wave scooped her up and battered her against the buildings. When the storm surge receded, she lay bruised and unconscious beneath a mass of water-logged debris.

"I'm told there are eleven buildings, besides this church, serving as shelters," Father Donovan said. "I haven't left here since the typhoon hit four days ago. Is the damage extensive?"

"Yes. Very. Many people with no homes, no food," Deshi Han replied.

Father Donovan put his hand on Deshi's shoulder. "You brought much-needed food and supplies. Your movies are loved but your charity work is well-known here in the Philippines. I thank you. You are truly doing God's work, my son."

Deshi watched as a volunteer passed out the blankets he had brought, which would help to cushion the pews they were using for beds. He shook his head. "I wish I do more."

"Perhaps there is something …" Father Donovan began.

"What, Father?" He followed the priest to a courtyard. A young woman sat beside a storm-crushed rose bed. Deshi guessed her to be American, in her early twenties. "Who she, Father?"

"No one knows, not even her." Father Donovan tilted his head to the side and sighed. "She has no memory of anything before the typhoon. One of the doctors informed me that she just needs rest to regain her memory."

Deshi watched the girl slowly gather the broken branches from around the few unharmed plants. A child about five years old ran up and tapped her on the shoulder. The young woman's solemn face broke into a smile as the child led her away toward another section of the church.

Father Donovan turned to Deshi. "But she won't get that rest here. She has nightmares and cries for the orphaned and injured children. I've prayed for someone to claim her and take her away from here."

"We delivered the supplies to the kitchen." Jun Chew, Deshi's assistant, spoke in Cantonese as she approached them.

Deshi turned away from the doorway, nodded at Jun then called to his business manager, "Where the next shelter, Paul?"

Paul Wu shook his head then responded in English. "We have distributed all the supplies we brought, Deshi. That is all we can do today."

"Besides," Jun continued in Cantonese, "we have to get back or you will be late for the senior citizen center opening."

The supplies had gone so fast. They had only been to six of the eleven shelters and there were so many people still in need. "Maybe one more thing I can do today," Deshi said with a sigh. "Father?"

The priest's right hand clutched the large cross at his neck and he smiled. "Yes, my son?"

"I will take her."
---
What do you think about this review?
Comments
No comments posted.

Registered users may leave comments.
Log in or register now!