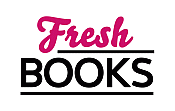 Sweet Reads in February
Michele Dunaway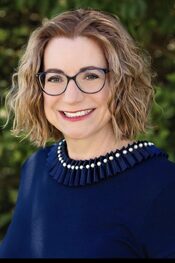 Blogging at Fresh Fiction
Michele Dunaway | What works for me…
August 3, 2009
Might not work for you. It's a concept I've been mulling lately as I get ready to teach another year of school, where Read More...
Michele Dunaway | Home Cooking
April 21, 2008
To celebrate the release of The Marriage Recipe, out this month from Harlequin American Romance Read More...
Ever since she was in first grade, Michele Dunaway wanted to be a writer. Even later in life, she found herself writing, and served on Kirkwood High School's newspaper staff, her college paper, and a local music newspaper (which led to Michele's five-second appearance on MTV's "The Week in Rock"). "I've always wanted to write fiction and I published my first stories using my sister's manual typewriter," she said. "I wrote love stories, and married myself and my sister to the cutest boys in the neighborhood. My sister wrote westerns and killed everyone. We had a great time and I guess you can say that those first stories hooked me into wanting to write more ." Michele concentrated on her writing, even while getting her teaching degree. "While I earned my undergraduate degree in education, my master's degree is in media communication. In my spare time, apart from studying and teaching, my hobby has always been writing. I still have romance novels in the basement from when I was in high school and college. They're scrawled out in my handwriting, and written long before I knew anything about weaving plot, setting, and character. A teaching colleague Ed Washington read a Highlander fan fiction novel I wrote and told me I should try to seriously get published. So instead of it just being a dream, I set about trying to make it reality," she said. In 1988, Michele set a goal at her five-year high school reunion to be published by the year 2000. While she authored three professional journal articles, and compiled the Journalism Education Association Middle/Junior High Curriculum Guide, it wasn't until August of 1999 that Michele learned she had sold her first novel to Harlequin American Romance. "I'm thrilled that I accomplished this. Writing for Harlequin has always been a dream of mine, and words can't express the elation I felt when I heard they were buying my novel. I found out in the school office and the school nurse came running out because I was screaming with joy after I put down the phone," she said. Since then Michele has sold over 15 novels to Harlequin and her works have been translated into French, Italian, German, Portuguese, and Japanese among others. Describing herself as a woman who does too much but doesn't know how to stop, Michele also teaches high school English, advises the school yearbook, and raises two daughters and five spoiled housecats.
Log In to see more information about Michele Dunaway
Log in or register now!
Series
Books:
What Happens in the Air, February 2023
Love in the Valley #1
Mass Market Paperback / e-Book
Fan the Flames, August 2015
e-Book
A Little Christmas Jingle, October 2014
e-Book
Baby In The Boardroom, February 2010
Babies & Bachelors USA
Mass Market Paperback
Bachelor CEO, July 2009
Mass Market Paperback
Tailspin, September 2008
Stories Set in the World of NASCAR
Paperback
Out Of Line, June 2008
Paperback
The Marriage Recipe, April 2008
Paperback
Hart's Victory, December 2007
Stories Set in the World of NASCAR
Paperback
The Christmas Date, December 2007
Paperback
Nine Months' Notice, April 2007
Miniseries: American Beauties
Paperback
The Wedding Secret, December 2006
Miniseries: American Beauties
Paperback
The Marriage Campaign, August 2006
Miniseries: American Beauties
Paperback
Capturing the Cop, May 2006
In the Family
Paperback
Legally Tender, January 2006
Harlequin American Romance 1100
Paperback
Emergency Engagement, February 2005
Paperback / e-Book
Unwrapping Mr Wright, November 2004
Times Two
Paperback