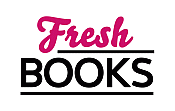 Fall into October Best Books
Desiree Holt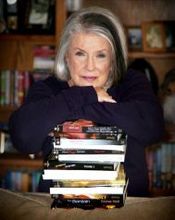 Blogging at Fresh Fiction
Desiree Holt | Football – My Drug of Choice
July 7, 2015
Everyone has something they obsess about, right? And of course for each person it's something different. Movies. Television. Books, of course. Baseball. Whatever. For Read More...
Desiree Holt | How and why I ended up writing erotic romance
January 25, 2013
Lately I've been interviewed a lot by people who ask me why I write erotic fiction and how I'd describe it. And I Read More...
Desiree Holt | Naughty Sleepover
October 6, 2012
What happens when seven crazy authors, good friends, get together for a girls only weekend with chocolate wine and whipped cream vodka? You get the Read More...
Desiree Holt | A World Without Books
June 10, 2012
Or why reading and writing are vitamins for the brain I remember reading book from the earliest age. Books were a staple in our household Read More...
A multi-published author of romance fiction for six years, I live in the Texas Hill Country where the abundance of cowboys is fertile ground for my stories. I've been a sports reporter, a stringer for weekly newspapers and a manager/agent of rock and country artists among other things. When I'm not writing I'm reading or watching football or hanging out with other writers.
Log In to see more information about Desiree Holt
Log in or register now!
Series
Books:
Protecting Kate, July 2022
Special Forces: Operation Alpha
e-Book
Shadow Defender, January 2022
Shadow SEALs
e-Book
Numbers Game, April 2021
Paperback / e-Book
Critical Density, March 2021
Galaxy #2
e-Book
Retrograde, January 2021
Galaxy series #1
e-Book
Hide and Seek, October 2017
Paperback / e-Book
Pass Interference, April 2016
Game On #3
e-Book
Naked Heat, August 2015
Naked Cowboys #7
e-Book
Romancing The Wolf, July 2015
e-Book
Forward Pass, July 2015
Paperback / e-Book
Lassoed by A Dom, June 2015
Rawhide #7
e-Book
Double Down, April 2015
e-Book
Naked Desire, December 2014
Naked Cowboys
e-Book
Finding Julia, October 2014
e-Book
Bare Naked, June 2014
Naked Cowboys #4
e-Book
Santa Wore Spurs, November 2013
Paperback / e-Book
Ride a Cowboy, November 2013
e-Book
Branded by Lust, October 2013
Night Seekers #4
e-Book
Stripped Naked, September 2013
e-Book
Extrasensory, August 2013
Phoenix Agency #2
Paperback / e-Book (reprint)
Hard To Handle, June 2013
Rawhide #5
e-Book
Dial D For Domination, June 2013
Trade Size
Buck Naked, May 2013
Naked Cowboys #2
e-Book
Cupid's Shaft, February 2013
e-Book
Lust Undone, February 2013
Night Seekers #3
Trade Size / e-Book
Flyover, January 2013
One Night Stand
Paperback
Coyote Heat, January 2013
Paperback / e-Book
Coyote Heat, January 2013
e-Book
Nailed, December 2012
Erector Set #3
e-Book
Soul Dreams, December 2012
e-Book
Training Amber, September 2012
Sequel to Teaching Molly.
e-Book
Northanger Abbey, August 2012
Paperback / e-Book
Hammered, August 2012
Erector Set
e-Book
Lust By Moonlight, July 2012
Night Seekers #3
Trade Size / e-Book
Dark Secrets, April 2012
e-Book
Erected, January 2012
Erector Set
e-Book
He Came Upon a Midnight Clear, December 2011
1 Night Stand series
e-Book
Stark Naked, December 2011
Naked Cowboys #1
e-Book
Joy Ride, August 2011
e-Book
Hard Lovin', May 2011
e-Book
Jungle Inferno, May 2011
Phoenix Agency #1
Paperback / e-Book
The Bargain, April 2011
Paperback / e-Book
Downstroke, April 2011
e-Book
Down and Dirty, March 2011
e-Book
Pretty Kitty, March 2011
e-Book
Threefold, March 2011
e-Book
Night Moves, March 2011
The Sentinels #2
Hardcover
Until Midnight, February 2011
Nemesis #1
e-Book
Something Blue, February 2011
Wedding Belles #4
e-Book
Delight Me, January 2011
1-800-DOMHelp
e-Book
Line of Sight, December 2010
e-Book
Mated, December 2010
The Sentinels #4
e-Book
Christmas Goes Camo, December 2010
e-Book
Lust Unleashed, December 2010
e-Book
Something Borrowed, December 2010
Wedding Belles #3
e-Book
Lust Unleashed, December 2010
Night Seekers #2
e-Book
Finding Julia, November 2010
e-Book
Steamed, November 2010
Turn Up the Heat #4
e-Book
Black Cat Fever, October 2010
e-Book
Until the Dawn, September 2010
Nemesis #2
e-Book
Until the Dawn, September 2010
e-Book
Scalded, August 2010
e-Book
Rodeo Heat, August 2010
Trade Size
Where Danger Hides, August 2010
Paperback
Trouble in Cowboy Boots, July 2010
Sequins, Saddles and Spurs #1
Hardcover
Escape the Night, June 2010
e-Book
Scorched, June 2010
e-Book
Eagle?s Run, May 2010
Texas Passions #1
e-Book
Animal Instinct, May 2010
The Sentinels #4
e-Book
Kidnapping the Groom, April 2010
e-Book
Game On, March 2010
Wet Dreams and Fantasies
e-Book
The Bargain, March 2010
e-Book
Driven By Hunger, March 2010
e-Book
Seductive Illusion, February 2010
e-Book
Carnal Caresses, February 2010
e-Book
Just Say Yes, January 2010
e-Book
Naughty Nuptials, December 2009
Trade Size
Switched, December 2009
e-Book
Intermission, November 2009
Wet Dreams and Fantasies
e-Book
Hot to Trot, November 2009
Cougar Challenge
e-Book
Dancing With Danger, October 2009
e-Book
Mistletoe Magic, September 2009
Paperback
Four Play, August 2009
e-Book
Dark Stranger, July 2009
The Sentinels #3
e-Book
Cocked and Loaded, July 2009
Paperback / e-Book
Interlude, June 2009
Wet Dreams and Fantasies
e-Book
Riding Out the Storm, June 2009
e-Book
Caught in the Middle, May 2009
Paperback
I Dare You, April 2009
e-Book
Ellora's Cavemen - Flavors of Ecstasy I, March 2009
e-Book
Letting Go, February 2009
e-Book
Do You Trust Me, January 2009
Paperback / e-Book
The Edge of Morning, January 2009
The Sentinels #1
e-Book
Elven Magic, December 2008
e-Book
Hot, Wicked and Wild, October 2008
e-Book
Once Burned, September 2008
e-Book
Summer Spice, June 2008
e-Book
Emerald Green, May 2008
e-Book
Beg Me, May 2008
e-Book
Teaching Molly, May 2008
e-Book
Diamond Lady, March 2008
e-Book
Journey to the Pearl, February 2008
e-Book
Crude Oil, February 2008
e-Book
Afternoon Delight, January 2008
e-Book
Double Entry, January 2008
e-Book
Night Heat, September 2007
e-Book
Where Danger Hides, August 2007
e-Book
Singed, May 2007
Turn Up the Heat
e-Book
Once Upon a Wedding, May 2007
e-Book
Candy Caresses, February 2007
Paperback
Cupid?s Shaft, February 2007
e-Book

Videos