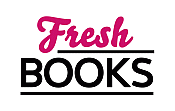 Your August adventures in reading
Reviews
1 - 20 of 91 ( prev | next )
The Silent Girl
by Tess Gerritsen
"A 19-year-old case from Boston's Chinatown resurfaces as someone seeks revenge."
Posted June 4, 2011

An apparent murder-suicide 19 years ago added more ghosts to the haunted streets of Boston's Chinatown. But now it seems one of those spirits may be out for revenge. Detective Jane Rizzoli has seen some bizarre sights as a homicide cop, but the shadowy corners and secretive residents Read more...



The Night Season
by Chelsea Cain
"Bodies are turning up in the rain-swollen river, but some were dead before they hit the water."
Posted February 19, 2011

As a major flood threatens the city of Portland, Oregon, a serial killer stalks the streets, using the impending disaster to cover his crimes. Archie Sheridan, a local detective who gained notoriety and nearly lost his life pursuing Gretchen Lowell, the Beauty Killer, finds himself once again tracking a fiendishly Read more...



My Jane Austen Summer
by Cindy Jones
"Hoping to escape her troubles, a woman attends a Jane Austen literature festival; but trouble follows."
Posted January 9, 2011

Lily is struggling to get over the death of her mother, as well as recently being fired for reading on the job and being dumped by her boyfriend. Desperate for an escape, the bibliophile and Jane Austen fan jumps at the chance to leave the States behind for a literary Read more...



Letters From Home
by Kristina McMorris
"Three friends find love and face loss against the backdrop of World War II."
Posted January 7, 2011

Liz Stephens is planning to marry Dalton Harris, an up-and- coming politician in Chicago, when a chance encounter with a soldier at a dance throws her carefully ordered life into confusion. Liz's roommate, Julia Renard, is engaged to Christian Downing, who is already overseas. She is impatiently awaiting Read more...



Dreaming In English
by Laura Fitzgerald
"A young Iranian woman seeks her happily-ever-after in America."
Posted January 6, 2011

Tamila "Tami" Soroush has two great loves: the United States and Ike Hanson. Life seems perfect after Ike sweeps her away for a whirlwind Las Vegas wedding, just in time to keep her from having to return to Iran -- at least until the immigration interview. She's looking forward to Read more...



A Hard Day's Knight
by Simon R. Green
"Elves, knights, the anti-Camelot and an approaching apocalypse...just another day in the Nightside."
Posted January 6, 2011

John Taylor has seen and done a lot of very bad things in his work as a private detective and sometimes reluctant hero in the weird world of the Nightside, a hidden part of London where it's always 3 in the morning and you need to be especially careful Read more...



What My Best Friend Did
by Lucy Dawson
"A dream friendship turns out to be a nightmare."
Posted January 6, 2011

Alice has a nice boyfriend, a comfortable flat, and a decent job, but she's restless, wanting more. On an assignment to photograph Gretchen Bartholomew, a popular kids' show host, Alice gets swept up in Gretchen's impulsiveness and being part of the in-crowd -- not to mention her attraction Read more...



Secrets To The Grave
by Tami Hoag
"A four-year-old girl is the sole witness to her mother's brutal murder."
Posted December 13, 2010

Oak Knoll is still recovering from the rampage of a serial killer when a year later, violence rocks the town again. Marissa Fordham, a young single mother and artist, who was apparently liked by everyone in the community, is viciously stabbed to death. The only witness is her four-year Read more...



Moonlight Mile
by Dennis Lehane
"A new case stirs up old memories for a former PI team of a kidnapping they worked 12 years ago."
Posted November 29, 2010

Angie Gennaro and Patrick Kenzie once roamed the mean streets of Boston catching criminals. Now that they're married, Angie spends most of her time looking after their young daughter and going to school; Patrick works cases as an independent contractor for a prestigious private investigation firm, hoping to get Read more...



Highborn
by Yvonne Navarro
"A fallen angel escapes Hell and comes to Earth seeking redemption, but can she elude the Hunters?"
Posted November 25, 2010

Once one of God's highborn, Astarte is now a fallen angel, living among fire and demons. Somehow she manages to escape and arrives on Earth in human form, taking the name Brynna Malak, hoping to find a way back to God's grace. Not long after Astarte/Brynna arrives Read more...



Trolls In The Hamptons
by Celia Jerome
"Can an artist's drawings really come to life, or is she just going crazy?"
Posted November 19, 2010

Willow Tate loves her work as a graphic novelist, despite the low pay and disapproval of her mother. But she's never really believed the fantasies she spins until one day, after creating a giant red troll named Fafhrd, she sees him clomping down her street like a playful three Read more...



Dead Lift
by Rachel Brady
"A "financially challenged" detective investigates a murder among Houston's upper crust."
Posted November 8, 2010

Once upon a time, Emily Locke had a happy life with her husband and little girl. Now her husband is dead, murdered by the men who kidnapped her daughter for an adoption scheme. And although Annette was returned safely, she now thinks of the couple who ended up adopting her Read more...



The Fat Man
by Ken Harmon
"There's more naughty than nice in Kringle Town this year."
Posted November 3, 2010

Not all of Santa's elves are jolly. Gumdrop Coal has gotten fed up with dispensing only lumps of coal to bad children, and he decides to visit a few to mete out more "hands-on" punishment. But he doesn't stop with the kids -- after all, who are the Read more...



Grave Witch
by Kalayna Price
"A witch who talks to the dead needs all her skills to get out of her latest case alive."
Posted October 31, 2010

Alex Craft is a grave witch. She has the special ability to summon shades -- not ghosts, but lingering memories still present in dead bodies. Oh, and she can see and talk to Death, who just happens to be a jeans-wearing, dark-haired hottie. Alex's gifts help her make Read more...



Falling Home
by Karen White
"A woman returns to her small hometown to visit her dying father and finds herself in the process."
Posted October 18, 2010

After her sister, Harriet, eloped with Joe, the man Cassandra loved, 20-year-old Cassie moved to New York and worked hard to shed her Southern accent and small-town ways. She hasn't returned to Walton, Georgia, or spoken to her sister for 15 years, but when Harriet calls Read more...



Edge of Sight
by Roxanne St. Claire
"Zach will do anything to protect Samantha from an assassin. But who will protect Sam from Zach?"
Posted October 18, 2010

Samantha Fairchild is earning money to go to Harvard Law School by working at a fancy Boston restaurant. But one night she witnesses a high-profile murder in the wine cellar and is even more horrified to see the killer take the security camera, which she knows shows her image Read more...



To Fetch a Thief
by Spencer Quinn
"How hard can it be to find a missing elephant? Harder -- and more dangerous -- than you might think."
Posted September 9, 2010

Bernie Little takes a break from his work as a PI to visit a traveling circus with his son, Charlie, and his faithful dog, Chet. To Bernie's surprise and Charlie's disappointment, the elephant in the show, Peanut, has disappeared, along with her trainer, Uri DeLeath. Chet quickly picks Read more...



In This Way I Was Saved
by Brian DeLeeuw
"Two little boys become best friends, sharing everything -- including a dark secret."
Posted September 6, 2010

Luke is a lonely child caught in the middle of a divorce and living with his mother, Claire, when he meets Daniel on a playground. The two immediately bond, and Claire seems glad Luke has found a friend to keep him occupied. But Daniel isn't like other boys, and Read more...



When Blood Calls
by J. K. Beck
"A prosecutor's promotion instead of being a dream job, leads her into a nightmarish world."
Posted August 18, 2010

Sara Constantine, a rising star in the district attorney's office, has a one-night stand with a sexy stranger while celebrating an important win. When she's drafted to work in the super-secretive Division 6 shortly afterward, she runs into Luke -- Lucius Dragos -- again. Not only is he Read more...



An Artificial Night
by Seanan McGuire
"It's up to a changeling to save fae and human children who have been kidnapped by a monster."
Posted August 16, 2010

October "Toby" Daye is part human and part Daoine Sidhe -- a changeling -- whose special abilities have led her into a career as a private investigator. Although she lives in San Francisco, she spends much of her time in the fae worlds, making friends and enemies in both places. A kidnapping Read more...



Lenore Howard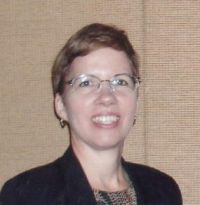 Born in Decatur, Illinois, Lenore has loved reading since first she wondered what green eggs and ham would taste like. After getting her B.A. in English, she worked as an administrative assistant at a local community college before moving to Chicago a few years ago to find a job where she could work with words. She is now a freelance proofreader and copy editor in educational publishing and has what she considers a dream job: getting paid to read!
Lenore started her reviewing career about 10 years ago at the request of friends from the Old Book Barn, who published a newsletter of romance reviews. She began with regencies (no one else wanted to do them), but has since reviewed contemporary and historical romances, mysteries, and women's fiction. Having worked with Tanzey Cutter on the OBB Gazette, Lenore was happy to join her in the world of online reviewing at Fresh Fiction. Besides reading, Lenore enjoys writing, eating good chocolate (not that there's any other kind), and collecting all things cat-related.
Features & Posts
No posts found.
1 comment posted.

Re: One Touch of Scandal (12:07pm September 26, 2010):

My reward was chocolate until I got put on a low-cholesterol diet. Now it's a trip to a local candy shop for something sugary and nonfat!