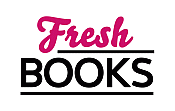 May Books for you!
Tess Gerritsen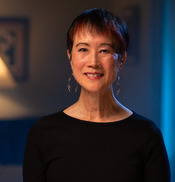 Blogging at Fresh Fiction
SANDI SHILHANEK | Meet Tess Gerritsen and Lisa Gardner
July 18, 2010
Saturday I should have stayed home and cleaned my house especially since I'm leaving next Sunday for my first RWA (need I say how Read More...
Tess Gerritsen | Turning Real Life Into Fiction
July 13, 2010
As a thriller writer, I'm always searching for the idea that sends a chill slithering up my spine. A decade ago, I felt just Read More...
Internationally bestselling author Tess Gerritsen took an unusual route to a writing career. A graduate of Stanford University, Tess went on to medical school at the University of California, San Francisco, where she was awarded her M.D.
While on maternity leave from her work as a physician, she began to write fiction. In 1987, her first novel was published. Call After Midnight, a romantic thriller, was followed by eight more romantic suspense novels. She also wrote a screenplay, "Adrift", which aired as a 1993 CBS Movie of the Week starring Kate Jackson.
Tess's first medical thriller, Harvest, was released in hardcover in 1996, and it marked her debut on the New York Times bestseller list. Her suspense novels since then have been: Life Support (1997), Bloodstream (1998), Gravity (1999), The Surgeon (2001), The Apprentice (2002), The Sinner (2003), Body Double (2004), Vanish (2005), The Mephisto Club (2006), The Bone Garden (2007), The Keepsake (2008; UK title: Keeping the Dead), and Ice Cold (2010; UK title: The Killing Place.) Her books have been translated into 37 languages, and more than 20 million copies have been sold around the world.
Her books have been top-3 bestsellers in the United States and abroad. She has won both the Nero Wolfe Award (for Vanish) and the Rita Award (for The Surgeon). Critics around the world have praised her novels as "Pulse-pounding fun" (Philadelphia Inquirer), "Scary and brilliant" (Toronto Globe and Mail), and "Polished, riveting prose" (Chicago Tribune). Publisher Weekly has dubbed her the "medical suspense queen".
Now retired from medicine, she writes full time. She lives in Maine.
Log In to see more information about Tess Gerritsen
Log in or register now!
Series
Rizzoli & Isles
Books:
In Their Footsteps and Justice for a Ranger, December 2021
Mass Market Paperback / e-Book
Choose Me, July 2021
Hardcover / e-Book / audiobook
No Reason to Trust, July 2021
Mass Market Paperback / e-Book
Choose Me, July 2021
Trade Size / e-Book / audiobook
Hidden Truths, May 2021
Mass Market Paperback / e-Book (reprint)
The Shape of Night, October 2019
Hardcover / e-Book
Harvest, March 2018
Trade Size / e-Book
I Know a Secret, August 2017
A Rizzoli & Isles Novel #12
Hardcover / e-Book
Playing with Fire, November 2015
Hardcover / e-Book
Die Again, January 2015
Rizzoli & Isles #11
Hardcover / e-Book
Girl Missing, February 2014
Paperback / e-Book (reprint)
Last to Die, September 2012
Rizzoli & Isles #10
Hardcover
No Rest For The Dead, July 2012
Paperback / e-Book
The Silent Girl, July 2011
Rizzoli and Isles #9
Hardcover
Ice Cold, August 2010
Rizzoli & Isles #8
Hardcover
Killer Year, January 2009
Stories To Die For...From The Hottest New Crime Writers
Paperback (reprint)
The Keepsake, September 2008
Jane Rizzoli/ Maura Isles #7
Hardcover
The Bone Garden, August 2008
Mass Market Paperback (reprint)
Presumed Guilty & Keeper Of The Bride, May 2008
Paperback
In Their Footsteps & Thief Of Hearts, April 2008
Paperback
Killer Year: Stories To Die For...From The Hottest New Crime Writers, February 2008
Hardcover
The Bone Garden, September 2007
Hardcover
The Mephisto Club, September 2007
Mass Market Paperback (reprint)
Never Say Die & Whistleblower, May 2007
Paperback (reprint)
The Mephisto Club, September 2006
Jane Rizzoli/ Maura Isles #6
Hardcover
Vanish, September 2006
Jane Rizzoli/ Maura Isles #5
Paperback (reprint)
Call After Midnight & Under the Knife, May 2006
Trade Size (reprint)
Vanish, August 2005
Jane Rizzoli/ Maura Isles #5
Hardcover
Body Double, July 2005
Jane Rizzoli/ Maura Isles #4
Paperback (reprint)
Under the Knife, November 2004
Paperback
Body Double, September 2004
Jane Rizzoli/ Maura Isles #4
Hardcover
The Sinner, August 2004
Jane Rizzoli/ Maura Isles #3
Paperback
In Their Footsteps, May 2004
Paperback
The Apprentice, August 2003
Jane Rizzoli/ Maura Isles #2
Paperback
Unveiled, August 2002
Paperback
The Surgeon, August 2002
Jane Rizzoli/ Maura Isles #1
Paperback
Keeper of the Bride, August 2002
Paperback
Call after Midnight, July 2001
Paperback
Gravity, October 2000
Paperback
Bloodstream, August 1999
Paperback
Life Support, August 1998
Paperback
Whistleblower, May 1998
Paperback
Presumed Guilty, September 1997
Paperback
Harvest, August 1997
Paperback
Never Say Die, November 1996
Paperback
Thief of Hearts, May 1995
sequel to IN THEIR FOOTSTEPS
Paperback
Peggy Sue Got Murdered, June 1994
Paperback