"A 19-year-old case from Boston's Chinatown resurfaces as someone seeks revenge."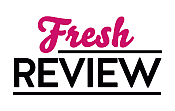 Reviewed by Lenore Howard
Posted June 4, 2011

An apparent murder-suicide 19 years ago added more ghosts to the haunted streets of Boston's Chinatown. But now it seems one of those spirits may be out for revenge.
Detective Jane Rizzoli has seen some bizarre sights as a homicide cop, but the shadowy corners and secretive residents of Chinatown have her looking over her shoulder. Someone -- or something -- has executed two professional assassins, one of whom was about to kill Rizzoli herself. All she knows is that the killer wields an extremely sharp sword with deadly grace and skill and seems to appear and disappear at will. And despite the timely rescue, Jane still isn't quite sure if the presence is friend or foe, and at times she finds herself wondering if she's chasing a phantom. Not that there's a lack of flesh-and-blood suspects.
Could the mastermind be the middle-aged, outwardly frail Iris Fang, widow of one of the men killed all those years ago? She has always insisted that the full story of what happened at the Red Phoenix restaurant has never been told. Or perhaps it's her fiercely protective young protégée? Both women have their secrets, and neither seems interested in sharing with the investigative team. Could they be working together, taking the law into their own hands to right old wrongs, or has some vengeful spirit arisen in response to the silent cries of the victims for the truth to be revealed? In Chinatown, it seems anything may be possible...
This thriller is a solid murder mystery (two, actually, the present and the past) with supernatural overtones, set against the inscrutable backdrop of Chinatown, almost a character in itself here. The dynamic between Rizzoli and Iris is fascinating -- both of them tough, independent women with a strong belief in justice. Each meeting is like a mini chess match. And the legends and stories of ancient China, woven together with the ongoing investigation, will leave readers wondering, as Rizzoli sometimes does, what is real and what is not. Familiar characters make welcome returns, and Rizzoli is one of the best-written detectives, male or female, around today. This book is a must for all R&I fans (although Maura plays a fairly small role). It grabbed me from the first page and didn't let go until the last.
SUMMARY
No one takes readers to the dark side and back with more razor-sharp jolts and sheer suspense than the storytelling master behind Ice Cold and The Keepsake. When New York Times bestselling author Tess Gerritsen has a tale to tell, put yourself in her expert hands—and prepare for the shocks and thrills that are certain to follow.
Every crime scene tells a story. Some keep you awake at night. Others haunt your dreams. The grisly display homicide cop Jane Rizzoli finds in Boston's Chinatown will do both.
In the murky shadows of an alley lies a female's severed hand. On the tenement rooftop above is the corpse belonging to that hand, a red-haired woman dressed all in black, her head nearly severed. Two strands of silver hair—not human—cling to her body. They are Rizzoli's only clues, but they're enough for her and medical examiner Maura Isles to make the startling discovery: that this violent death had a chilling prequel.
Nineteen years earlier, a horrifying murder-suicide in a Chinatown restaurant left five people dead. But one woman connected to that massacre is still alive: a mysterious martial arts master who knows a secret she dares not tell, a secret that lives and breathes in the shadows of Chinatown. A secret that may not even be human. Now she's the target of someone, or something, deeply and relentlessly evil.
Cracking a crime resonating with bone-chilling echoes of an ancient Chinese legend, Rizzoli and Isles must outwit an unseen enemy with centuries of cunning—and a swift, avenging blade.
---
What do you think about this review?
Comments
No comments posted.

Registered users may leave comments.
Log in or register now!