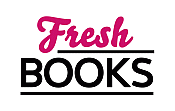 Hot, sizzling reads for July
"Elves, knights, the anti-Camelot and an approaching apocalypse...just another day in the Nightside."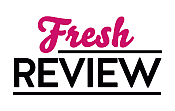 Reviewed by Lenore Howard
Posted January 6, 2011

John Taylor has seen and done a lot of very bad things in his work as a private detective and sometimes reluctant hero in the weird world of the Nightside, a hidden part of London where it's always 3 in the morning and you need to be especially careful what you wish for. Thus he is among the most shocked when Excalibur -- yes, that Excalibur -- is delivered to him and he is not only able to touch it but to wield its power. But with that power comes a mission: to find King Arthur, assumed to be long dead and buried. The king is the only one who can prevent a war brewing between the elves and humans, a war that would destroy not just the Nightside, but Earth as well. But not everyone is concerned with the fate of humanity, and when a rogue knight steals the sword for twisted purposes of his own, Taylor must first visit a horrifying version of Camelot and defeat the evil Merlin who rules there.
With the help of his trusted partner and sometimes lover Suzie Shooter (whose motto would be "Shoot first, never mind the questions"), Taylor goes on a quest for the impossible that will take him from the Nightside to the "real world" of London to a place that makes the Nightside look like an amusement park. He will face knights, both good and bad, evil incarnations of Merlin and Arthur, and finally the once and future king himself. But even under Arthur's leadership, can war be avoided? A final confrontation with elven royalty -- Oberon, Titania and Mab -- will determine the fates of worlds.
If you've read any of the Nightside series, you know you're in for a wild ride when John Taylor is around. Although many of the familiar characters are missing from this book, the skewed and highly imaginative look at the Arthurian legend offers plenty of new characters and adventures that should please fans. The format should also allow new readers to follow the story without too much confusion. This book has a grimmer tone than some of the others, and there's a lot of gory violence (as usual). Taylor is one of the most heroic anti-heroes in urban fantasy today; I also love Suzie Shooter, and it's great to see her in the spotlight as she fearlessly, ferociously watches Taylor's back. The action is nonstop, the humor bone-dry, the characters -- human and otherwise -- eccentric, and the world of the Nightside is richly detailed and bizarrely charming. While perhaps not the best entry in the series, this is another terrific read.
SUMMARY
John Taylor is a P.I. with a special talent for finding lost things in the dark and secret center of London known as the Nightside. He's also the reluctant owner of a very special-and dangerous-weapon. Excalibur, the legendary sword. To find out why he was chosen to wield it, John must consult the Last Defenders of Camelot, a group of knights who dwell in a place that some find more frightening than the Nightside.
London Proper. It's been years since John's been back-and there are good reasons for that.
---
What do you think about this review?
Comments
No comments posted.

Registered users may leave comments.
Log in or register now!