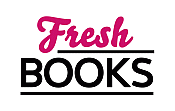 Summer reads begin in June!
Reviews
1 - 20 of 229 ( prev | next )
Always a Witch
by Carolyn MacCullough
"A force-of-nature heroine plunges into the past to confront her enemy and save her family."
Posted January 23, 2011

Born into a family of talented witches on Halloween Night, one might suspect that Tamsin Greene inherited some powerful Talent. Sadly, Tamsin was raised from birth knowing she had no Talent at all. Nothing at all special to set her apart in a family with so much spark. Then one Read more...



ShadowFever
by Karen Marie Moning
"Mac's story may be at an end, but it looks like there will be other series in this universe."
Posted January 17, 2011

After almost a year and a half wait, Karen Marie Moning's SHADOWFEVER is finally in readers' hands. All the guessing and discussions are finally over. There will be a worldwide wail of despair as the book opens and the identity of "the beast" is finally revealed, but Read more...



The Cellar
by A. J. Whitten
"You have to let your imagination run wild a little in this creepy zombie page-turner."
Posted January 12, 2011

Meredith and Heather Willis, only 10 months apart in age, are as close as two sisters can be, until the death of their father in a car crash that the girls refer to as "The Incident." Unable to move on with any real lust for life, both girls deal the Read more...



Bless This Mouse
by Lois Lowrey
"A sweet story with a satisfying conclusion that never talks down to its young audience."
Posted January 10, 2011

Lois Lowry spins an enchanting tale of a colony of church mice that go about their lives content in what they can forage from the kitchens and drawers of St. Bartholomew's Church, until they are found out by Father Murphy, who sensibly arranges for pest control to Read more...



Spellweaver
by Lynn Kurland
"No matter what they wish, fate & destiny have other plans for Sarah & Ruith - and the Nine Kingdoms."
Posted December 13, 2010

Although she is the daughter of a witch and sister to a man whose misguided goal was to destroy the world by magic, Sarah seemingly has no magic of her own. What she can do is see the spells of others. Once a closely guarded secret, now her talent is Read more...



Kiss At Your Own Risk
by Stephanie Rowe
"So much goofiness abounds in this absurd and funny story, you can't help but thoroughly enjoy it."
Posted December 13, 2010

Imprisoned for 150 years in "The Den of Womanly Pursuits" has been all kinds of hell for Blaine Underhill and his friends. Tortured by Angelica, an evil witch who just happens to be Death's Granny, Blaine and his friends have waited decades to make their escape. And against all Read more...



Enchanted No More
by Robin D. Owens
"Dealing with guilt over not being able to save her family proves almost unbearable."
Posted December 13, 2010

After 15 years of living in the mortal world, Jenni Weaver has adapted and settled in. So when a dwarf comes knocking on her door, Jenni is not inclined to answer. But the dwarf is on a mission and is not inclined to take "no" for an answer. The dwarf Read more...



In the Dark of Dreams
by Marjorie M. Liu
"Another dark, lyrical, magical and dreamlike story to add to this dynamic paranormal series."
Posted December 1, 2010

As a young girl playing on the beach, Jenny stumbled upon a merman, just a boy her own age. Her wonder at the discovery soon turned to terror when the boy's father suddenly appeared out of the ocean and dragged his screaming son back to sea. Jenny never stopped Read more...



Black Wings
by Christina Henry
"Quirky, fast-paced fantasy with entertaining characters and storyline."
Posted November 8, 2010

Living in an alternate reality Chicago, Madeline (Maddy) Black tries her best to keep some kind of balance between her professional life and her personal life. Except, Maddy's profession is "Agent of Death" and her personal life...well, to be kind, is almost non-existent. You'd think with Read more...



Songs of Love and Death
by Jo Beverley, George R. R. Martin, Gardner Dozois, Jim Butcher, Mary Jo Putney
"A diverse volume of short stories about star-crossed lovers and their doomed, tragic tales of love."
Posted October 18, 2010

Tales of star-crossed lovers have been around since the beginning of storytelling. Long before Bella and Edward there was Heathcliff and Cathy, Romeo and Juliet, Pyramus and Thisbe. What draws us to these tales of doomed and tragic love? It's hard to say, but we can't seem Read more...



Play Of Passion
by Nalini Singh
"Strong focus on the two lovers rather than the Psy-Changeling story of the reshaping of society."
Posted October 18, 2010

Working outside the strict hierarchy of the SnowDancer Pack, Andrew (Drew) Kincaid's job is to track and check changelings who have lost control of their wolf. Often the wolf can be curbed and returned to the safety of the pack, but if the rogue can't be brought to Read more...



Frostbitten
by Kelley Armstrong
"One of the very best entries in this talented author's Women of the Otherworld urban fantasy series."
Posted September 25, 2010

When a series of grisly deaths in Alaska suggests werewolves may be involved, Jeremy sends Clay and Elena to check things out and take care of the mutts responsible for the killings. While looking up some old pack mates, Clay and Elena stumble on a crime that shakes them to Read more...



Lord Of The Fading Lands
by C.L. Wilson
"Exciting fantasy romance with interesting story arc."
Posted September 21, 2010

Rain Tairen Soul, King of the Fey and the most powerful Fey living, embarks on an epic quest to save both his people and the tairen, the winged cats of the Fading Lands. Their lives are dependent on one another, as neither species can exist without the other -- they are Read more...



Styx's Storm
by Lora Leigh
"Strong story arcs, riveting characters and scorching sex earmark this fantastic series."
Posted September 19, 2010

Smart and cautious, Storme Montague hasn't survived in this world by making bad choices. On the run since her family's brutal murder a decade ago, Storme has something both the Breeds and the Council want badly. Badly enough to hunt her for. Badly enough to kill for. Exhausted Read more...



Memories Of Envy
by Barb Hendee
"Can these vampires give up the old ways and embrace a new policy of existence?"
Posted September 9, 2010

Despite being a centuries-old vampire, Eleisha has decided to give up taking human life. The old laws of her people dictated a policy of feeding without killing, and Eleisha is determined to bring the old ways back. To this end, she has gathered a tight group around her; two Read more...



Assassin's Heart
by Monica Burns
"A uniquely smart, erotically sexy stand-out read!"
Posted August 21, 2010

After learning a disturbing truth about his heritage, Lysander breaks off a relationship with the woman he loves so she will not discover he is in fact a half-Praetorian monster. Lysander would rather break Phaedra's heart than have her come to hate him. But fate has other plans Read more...



Spy Glass
by Maria V. Snyder
"A lively story of a girl who could have been exceptional, but might have to settle for being ordinary."
Posted August 16, 2010

After losing her powers in SEA GLASS, Opal Cowan has lost her lust for life. No longer able to shape the glass magic she loves, Opal is suddenly adrift. Lost in work and life, Opal is spinning, directionless. Until she discovers some of her blood has been stolen. Opal is Read more...



Mob Rules
by Cameron Haley
"A fresh new urban fantasy series that will delight and amaze readers."
Posted August 16, 2010

With so much urban fantasy currently on the market, it's hard for a reader to find anything that feels "fresh." MOB RULES feels fresh. I read it with the same sense of enjoyment and discovery that I felt when the first Tanya Huff and Laurell K Read more...



Waking the Witch
by Kelley Armstrong
"Suspenseful, unrelenting addition to this compelling urban fantasy series this time starring Savannah."
Posted July 15, 2010

Savannah Levine, the illegitimate and orphaned daughter of dark witch Eve Levine, comes of age in Kelley Armstrong's new book WAKING THE WITCH. Armstrong gave us some tantalizing backstory on Savannah's parents in her last book, TALES OF THE OTHERWORLD, and now Eve's headstrong daughter Read more...



A Wild Light
by Marjorie M. Liu
"Fantastic continuation of this great urban fantasy series starring demon slayer Maxine Kiss."
Posted July 15, 2010

Maxine Kiss walks a fine line between the light and the dark. When she wakes up to find herself alone, blood on her hands and her grandfather's dead body lying next to her, Maxine fears the worst. She has no memory of what happened and neither do her boys Read more...



Sue Burke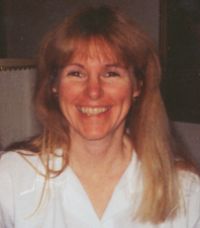 Although raised in Northern Nevada, Sue has been a resident of central Illinois for many years where she and her husband Skip own and run an independent movie theater. When she is not busy popping popcorn Sue enjoys reading and spending time with her family.
Features & Posts
No posts found.
No comments posted.