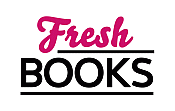 Spring for these books in March
Lora Leigh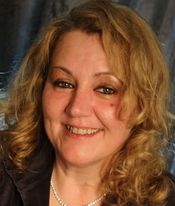 Blogging at Fresh Fiction
Lora Leigh | Exclusive Excerpt: IN ISABEAU'S EYES
March 22, 2023
As he considered the possibility her eyes suddenly flashed open, filled with drowsiness as they connected with his. She blinked, uncertain, confused before those Read More...
Lora Leigh dreams in bright, vivid images of the characters' intent on taking over her writing life, and fights a constant battle to put them on the hard drive of her computer before they can disappear as fast as they appeared.
Lora's family and her writing life coexist, if not in harmony, in relative peace with each other. Surrounded by a menagerie of pets, friends, and a son who keeps her quick wit engaged, Lora finds her life filled with joys, aided by her fans whose hearts remind her daily why she writes.
Log In to see more information about Lora Leigh
Log in or register now!
Series
World of the Lupi | Breeds | Nauti Girls | Bound Hearts | Brute Force | Moving Violations
Books:
In Isabeau's Eyes, April 2023
Kentucky Nights #1
Trade Paperback / e-Book
Shameless, August 2022
Paperback / e-Book
Her Renegade Cowboy, October 2021
Moving Violations #3
Mass Market Paperback / e-Book / audiobook
Strong, Silent Cowboy, March 2021
Moving Violations #2
Mass Market Paperback / e-Book
Lethal Nights, October 2019
Brute Force #3
Mass Market Paperback / e-Book
Cross Breed, April 2019
Novel of the Breeds #32
Mass Market Paperback / e-Book (reprint)
One Tough Cowboy, February 2019
Moving Violations #1
Mass Market Paperback / e-Book
Cross Breed, October 2018
Breeds #32
Hardcover / e-Book
Dagger's Edge, September 2018
Mass Market Paperback
Collision Point, March 2018
Brute Force #1
Mass Market Paperback / e-Book
Elizabeth's Wolf, January 2018
A Novel of the Breeds #3
Paperback / e-Book
Rugged Texas Cowboy, December 2017
Mass Market Paperback / e-Book
Wake a Sleeping Tiger, December 2017
A Novel of the Breeds
Mass Market Paperback / e-Book
Nauti Angel, November 2017
Nauti Girls #4
Trade Size / e-Book
Dangerous Pleasure, September 2017
Mass Market Paperback
Wake a Sleeping Tiger, April 2017
The Breeds
Hardcover / e-Book
Intense Pleasure, January 2017
Bound Hearts #14
Mass Market Paperback / e-Book
Dirty Little Lies, September 2016
Men of Summer
Paperback / e-Book
Nauti Seductress, November 2015
Nauti Girls #3
Paperback / e-Book
Wicked Lies, September 2015
Men of Summer
Paperback / e-Book
Secret Pleasure, August 2015
Bound Hearts #6
Paperback / e-Book
Hot Alphas, May 2015
Trade Size / e-Book
Bengal's Quest, March 2015
Breeds
Hardcover / e-Book
Ultimate Sins, September 2014
The Callahans #4
Paperback / e-Book
Taken, August 2014
Trade Size / e-Book
Nauti Enchantress, June 2014
Nauti Girls #2
Paperback / e-Book
Killer Secrets, May 2014
Tempting Seals #5
Paperback / e-Book
Hidden Agendas, March 2014
Tempting Navy SEALs Series #4
Paperback / e-Book
Rule Breaker, February 2014
Breeds
Hardcover / e-Book
Dangerous Games, January 2014
Tempting Navy SEALs
Paperback / e-Book
Live Wire, October 2013
Elite Ops
Paperback / e-Book
Renegade, August 2013
Paperback / e-Book
Enthralled, July 2013
Paperback / e-Book
Black Jack, May 2013
Paperback
Nautier And Wilder, April 2013
Paperback / e-Book
Heat Seeker, March 2013
Paperback / e-Book
Only Pleasure, March 2013
Paperback / e-Book
Maverick, January 2013
Paperback / e-Book (reprint)
Secret Sins, December 2012
Paperback / e-Book
Nauti Temptress, November 2012
Nauti Girls #1
Paperback / e-Book
Wild Card, September 2012
Paperback / e-Book
Nauti And Wild, September 2012
Paperback / e-Book (reprint)
Stygian's Honor, August 2012
Paperback / e-Book
Wicked Pleasure, May 2012
Paperback / e-Book
Legally Hot, January 2012
Mass Market Paperback / e-Book
Lawe's Justice, December 2011
Breed #25
Paperback / e-Book
Tied With A Bow, November 2011

Trade Size / e-Book
Midnight Sins, August 2011
Paperback
Nauti Dreams, June 2011
Paperback
Dangerous Pleasure, May 2011
Paperback
Navarro's Promise, April 2011
Breeds #24
Mass Market Paperback / e-Book
Live Wire, March 2011
Elite Ops #6
Paperback
Primal, February 2011
Trade Size / e-Book
Styx's Storm, October 2010
Breeds #22
Mass Market Paperback / e-Book
Renegade, September 2010
Black Ops #4
Paperback
Nauti And Wild, August 2010
Trade Size
Men of Danger, May 2010
Mass Market Paperback
Lion's Heat, April 2010
Breeds #21
Paperback / e-Book
Black Jack, March 2010
Elite Ops #4
Mass Market Paperback
Nauti Deceptions, February 2010
Nauti #5
Trade Size
Guilty Pleasure, January 2010
Paperback / e-Book (reprint)
Guilty Pleasure, January 2010
Bound Hearts #11
Trade Size / e-Book
Hot For The Holidays, October 2009
Paperback
Heat Seeker, September 2009
Elite OPs, #3
Mass Market Paperback
Bengal's Heart, August 2009
Breeds #20
Paperback / e-Book
Real Men Last All Night, July 2009
Paperback
Nauti Intentions, April 2009
Nauti #4
Trade Size
Maverick, March 2009
Elite Ops #2
Mass Market Paperback
Coyote's Mate, February 2009
Coyote Breeds #2
Paperback
Only Pleasure, January 2009
Trade Size
Mercury's War, October 2008
Breed #16
Paperback
The Magical Christmas Cat, October 2008
Trade Size
Wild Card, September 2008
Mass Market Paperback
Nauti Dreams, August 2008
Nauti #3
Paperback
Rescue Me, July 2008
Mass Market Paperback
Wicked Pleasure, May 2008
Bound Hearts #9
Paperback
Shifter, March 2008
Paperback
Killer Secrets, March 2008
Tempting SEALS #5
Mass Market Paperback
Dawn's Awakening, February 2008
The Breeds #14
Paperback / e-Book
Beyond the Dark, December 2007
Trade Size
Nauti Nights, November 2007
Nauti #2
Trade Size
Tanner's Scheme, August 2007
The Breeds, #9
Paperback / e-Book
Hidden Agendas, July 2007
Tempting SEALS # 4
Mass Market Paperback
Forbidden Pleasure, May 2007
Bound Hearts #8
Paperback
Nauti Boy, March 2007
Nauti #1
Trade Size
Dangerous Games, February 2007
Tempting SEALS #2
Paperback
Real Men Do It Better, February 2007
Trade Size
Harmony's Way, December 2006
The BREEDS #8
Paperback / e-Book
Hot Spell, November 2006
Paperback
Megan's Mark, May 2006
The BREEDS #7
Paperback / e-Book
Loving Lies, February 2006
e-Book
Nauti Buoy, January 2006
Nauti #1
e-Book
Hot Spell, November 2005
Trade Size
Honk if You Love Real Men, June 2005
Trade Size
The Man Within, November 2004
Feline Breed #2
e-Book