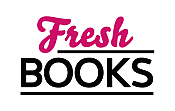 Kick off a new year with great reads!
Maria V. Snyder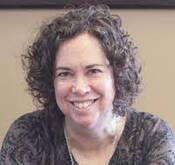 Blogging at Fresh Fiction
Maria V. Snyder | Unexpected Gifts
May 21, 2009
I'd like to first thank Fresh Fiction for inviting me to blog on their wonderful site – Thanks so much! I'm so lucky to Read More...
Maria V. Snyder switched careers from meteorologist to novelist when she began writing the New York Times best-selling Study Series (Poison Study, Magic Study and Fire Study) about a young woman who becomes a poison taster. Born Pennsylvania, Maria earned a Bachelors of Science degree in Meteorology from Pennsylvania State University. She worked as an environmental meteorologist until boredom and children drove her to write down the stories that have been swirling around in her head. Writing proved to be more enjoyable, and Maria returned to school to earn a Master of Arts degree in writing from Seton Hill University. Unable to part company with Seton Hill's excellent writing program, Maria is currently a teacher and mentor for the MFA program. However, Maria's meteorological degree did not go to waste, nope, not at all. And to prove it to her parents...er...since she is still fascinated with the weather, she was able to play with the weather while writing her award-winning Glass Series (Storm Glass, Sea Glass, and Spy Glass) about a glass magician who can capture magic inside her glass creations. Maria's environmental experience also did not go to waste. Her tree-hugging...er...concern about the environment comes out in her Insider books (Inside Out and Outside In). Trella's world is completely contained and they must reuse and recycle everything. One thing they got right in one otherwise messed-up, dystopian world! Maria lives with her family and a black cat name Valek (a.k.a. the bug assassin!) in Pennsylvania where she is hard at work on the second book of her Healer Series, Scent of Magic, well...that's what she told her editor ;> Readers are welcome to check out her website for book excerpts, free short stories, maps, blog, and her schedule.
Log In to see more information about Maria V. Snyder
Log in or register now!
Series
Study
Books:
Sea Glass, August 2021
The Glass Series #2
e-Book (reprint)
Storm Glass, July 2021
The Glass Series #1
e-Book (reprint)
Shadow Study, October 2020
e-Book
Dawn Study, February 2017
Study #6
Trade Size / e-Book
Night Study, February 2016
Study #5
Trade Size / e-Book
Shadow Study, March 2015
Study #4
Trade Size / e-Book
Poison Study, December 2014
Study #1
Paperback / e-Book (reprint)
Spy Glass, October 2013
Paperback
Fire Study, August 2012
Soulfinders #3
Paperback / e-Book
Brave New Love, March 2012
Paperback / e-Book
Spirited, February 2012
Paperback / e-Book
Touch Of Power, January 2012
Healers #1
Trade Size / e-Book
Corsets & Clockwork, May 2011
Paperback
Outside In, March 2011
Paperback
After Hours, March 2011
Paperback
Spy Glass, September 2010
Glass #3
Trade Size
Inside Out, April 2010
Paperback
Sea Glass, September 2009
Glass #2
Paperback
The Eternal Kiss: 13 Vampire Tales Of Blood And Desire, August 2009
Paperback
Storm Glass, May 2009
Glass #1
Paperback
The Mammoth Book of Paranormal Romance, March 2009
Paperback
Magic Study, December 2008
Paperback (reprint)
Poison Study, December 2008
Paperback
Fire Study, March 2008
Study #3
Trade Size / e-Book
Poison Study, March 2007
Trade Size (reprint)
Magic Study, October 2006
Study #2
Hardcover / e-Book
Poison Study, September 2006
Paperback
Poison Study, October 2005
Hardcover