"A fresh new urban fantasy series that will delight and amaze readers."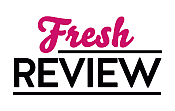 Reviewed by Sue Burke
Posted August 16, 2010

With so much urban fantasy currently on the market, it's hard for a reader to find anything that feels "fresh." MOB RULES feels fresh. I read it with the same sense of enjoyment and discovery that I felt when the first Tanya Huff and Laurell K. Hamilton fantasies came out years ago.
Tough girl Domino Riley is an enforcer for mob boss Shanar Rashan, an ancient and powerful Sumerian sorcerer. When Domino is called on to investigate a stomach-turning ritualistic murder, she discovers that this is no simple hit among friends. It never is. Domino needs to find out fast who is targeting her outfit and why.
A strong cast of secondary characters, including a feisty pixie, step up to help her out. And there is a love interest...kind of, in the form of her boss' son. But the real action is with Domino as she slowly but surely cuts her way through the magic and mayhem and to arrive at the vortex of the mystery, where nothing is as it seemed. It never is.
Okay, so maybe these are some elements you've read before, but Cameron Haley tells her story with a lot of panache. It's a good story, well-told; funny, but she gives you plenty to think about too. Welcome to book one of The Underworld Cycle series.
SUMMARY
If street magic was easy, everyone would be doing it
I'm Domino Riley, an enforcer for Shanar Rashan. Like most mob bosses in L.A., he's a powerful sorcerer, battling for control of the city, gathering up the magic of violent and powerful emotions ans storing it for his own use. Back in the day, Rashan saved me from the streets and made me his lieutenant. You could say I'm his go-to girl.
When a fellow gangster is ritually executed, I have to find out which of Rashan's enemies was behind it--and why. The cryptic messages I'm getting from the Beyond tell me it wasn't a simple hit.
With the bodies piling up, I need to win an occult gang war, take out the supernatural traitor within our outfit and, oh yeah, deal with the mixed messages I'm getting from the boss's son...
---
What do you think about this review?
Comments
No comments posted.

Registered users may leave comments.
Log in or register now!