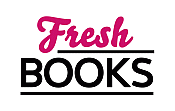 Hot, sizzling reads for July
Reviews
How the Penguins Saved Veronica
by Hazel Prior
"I think my heart just melted in Antarctica"
Posted July 2, 2020


Eighty-five-year-old Veronica McCreedy lives a comfortable, sedate, settled life in a mansion on the western coast of Scotland. Although she is beginning to have moments of forgetfulness, she does not suffer fools gladly. Still, she enjoys her ordered days directing the activities of her daily woman Read more...



The Mountains Wild
by Sarah Stewart Taylor
"An absorbing and exciting mystery, family drama, and thriller all in one!"
Posted July 2, 2020


Twenty-three years ago, Erin Flaherty moved from Long Island to Dublin, Ireland, for a fresh start, and disappeared, never to be seen or heard from again. Her cousin, Maggie D'Arcy, flew over to try and find her, but even with Ireland's national police Read more...



Long Range
by C.J. Box
"LONG RANGE is a Complex and Layered Joe Pickett novel"
Posted June 20, 2020


Wyoming game warden, Joe Pickett, is in the mountains of a neighboring district helping their game warden track down a marauding bear and retrieve the body of her latest victim when he gets emergency instructions to return home immediately. Sue Hewitt, a dear friend and the wife of the Read more...



Karen Siddall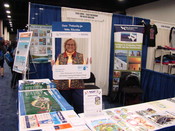 https://karensiddall.wordpress.com/
Before retiring in 2019, I worked in the public sector as an educator, speaker, and researcher in the fields of criminal justice, environmental education, fire protection, groundwater, and water conservation for over 40 years. I live in north central Texas (Grand Prairie) with her husband, Jim, several cats, and two basset hounds named Duke and Martini. I am one of the many authors of Urban Environmental Education (Cornell University). I read a variety of genres including cozy mysteries, SciFi, contemporary romance, paranormal romance and mysteries, but have a real weakness for dystopian tales and post- apocalyptic fiction. Not only do I like to read but I like to connect other readers with book that they might enjoy. (I had a part-time job in bookstore several years ago but I couldn't afford to keep work there. I'd pretty much just exchange my paycheck plus a whole lot extra for all the books I discovered while shelving and helping customers.) I write a couple of blogs about books I've read and participate annually in the Ultimate PopSugar Reading Challenge, Goodreads Personal Reading Challenge, Book Riot's Read Harder Challenge, and Celebrity Readers' Finishing the Series Challenge.
Features & Posts
No posts found.
No comments posted.