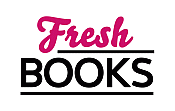 Grab a PSL and a great read in September
"Another superb entry in the long-running Andy Carpenter series by David Rosenfelt."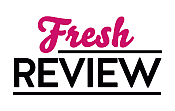 Reviewed by Karen Siddall
Posted September 17, 2022

Mystery Historical | Mystery Private Eye
Rachel Morehouse had adopted her beloved dog, a chow named Lion, from the Tara Foundation, and a happier pairing would have been hard to find. So, When Tara Foundation founder, attorney Andy Carpenter, receives a call from her asking if he would take the dog back, Andy is puzzled. However, things aren't what they seem, and she is only planning for Lion's future care in the event of her death. But only a short while later, Rachel suddenly passes away, and Andy gets a call from her estate attorney that he needs to come to the reading of her will. Andy assumes, of course, he is going to retrieve Lion.
At the hearing, Andy is surprised to learn that Rachel Wasserman was a billionaire many times over and has left the Tara Foundation a legacy to help continue their work in animal rescue and placement. Rachel's stepson, Anthony Wasserman, is also there and is happily anticipating taking Lion back home to Indiana with him. Tony had been staying with his stepmother at the time of her death and loved Lion. But the reading of the will is interrupted by the arrival of the police and the news that Rachel's death was not of natural causes; it was murder, and Tony is arrested. Andy believes Tony is innocent and takes up his defense.
HOLY CHOW is the 25th entry in David Rosenfelt's cozy mystery series featuring Andy Carpenter. This time the mystery is focused on some unusual company takeovers and odd doings in the business left behind by Rachel's husband, Stanley Wasserman. There is more than one death occurring to keep the investigative team of Laurie, Marcus, Coy, and retired police K-9, Simon Garfunkel, busy. In addition, Sam and his delightful team of senior citizen computer hackers, the Bubala Brigade, are back because of the vast scope of the investigation. The level of danger in this one escalates quickly, with Andy the frequent target of a shadowy assassin. Marcus surprises Andy when he reveals a new side and another hidden talent. I was glad to see the Carpenter's basset hound, Sebastian, on the page more than usual!
Andy's clients are usually good people caught up in bad situations, and this case is much the same. However, I felt Tony was an even more sympathetic character than most, and I worried about how things would pan out for him. Was it going to be a case of too little, too late to save him? Rosenfelt keeps the readers guessing until the very end this time.
Andy is his usual cheeky, irreverent self and, as always, laugh-out-loud funny, making this latest in the long-running series an exciting and entertaining book. I recommend HOLY CHOW to cozy mystery readers who enjoy attorney sleuths and pet-related stories.
SUMMARY
Retired lawyer Andy Carpenter's calling has always been running the Tara Foundation. The dog rescue organization places hundreds of dogs in new homes every year. It's added up to so many dogs and new owners that Andy can't even do the math. But there's one dog—and one owner—Andy will always remember.

About a year ago, Rachel Morehouse came to the foundation looking for a companion. In her seventies and recently widowed, Rachel wanted a senior dog that also needed someone. Andy took a liking to her, Rachel took a liking to Tessie, an older Chow mix, and the rest is history.

That is, until Rachel calls Andy begging for a favor: If Rachel dies, will Andy take care of Tessie if her son cannot? Andy agrees, no questions asked. Within a week, Rachel has been murdered, and Andy is called upon to get Tessie. Rachel's son can't do it—he's been arrested for his mother's murder.

As Tessie settles in with his golden retriever, Tara, Andy learns more about the woman he so greatly admired and the businesses she ran. Holy Chow, was this woman impressive. Andy can't help but take the case.
---
What do you think about this review?
Comments
No comments posted.

Registered users may leave comments.
Log in or register now!