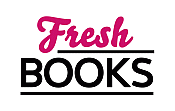 Fall into September books you'll love
David Rosenfelt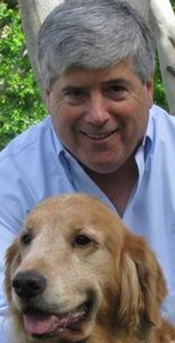 DAVID ROSENFELT is the Edgar-nominated and Shamus Award-winning author of more than twenty Andy Carpenter novels, including One Dog Night, Collared, and Deck the Hounds; its spinoff series, The K-Team; the Doug Brock thriller series, which starts with Fade to Black; and stand-alone thrillers including Heart of a Killer and On Borrowed Time. Rosenfelt and his wife live in Maine with an ever-changing pack of rescue dogs. Their epic cross-country move with 25 of these dogs, culminating in the creation of the Tara Foundation, is chronicled in Dogtripping.
Log In to see more information about David Rosenfelt
Log in or register now!
Series
Andy Carpenter | Doug Brock | K Team
Books:
Santa's Little Yelpers, October 2023
Trade Paperback
'Twas the Bite Before Christmas, October 2023
Hardcover / e-Book
Holy Chow, July 2023
An Andy Carpenter Mystery #25
Trade Paperback / e-Book
Flop Dead Gorgeous, July 2023
An Andy Carpenter Mystery #27
Hardcover / e-Book
Good Dog, Bad Cop, March 2023
K Team Series #4
Hardcover / e-Book
Santa's Little Yelpers, October 2022
Hardcover / e-Book
Dog Eat Dog, July 2022
An Andy Carpenter Novel # 23
Trade Paperback / e-Book
Holy Chow, July 2022
An Andy Carpenter Novel #25
Hardcover / e-Book
Citizen K-9, March 2022
K Team #3
Hardcover / e-Book / audiobook
Animal Instinct, February 2022
K Team Novel # 2
Trade Size / e-Book
Best in Snow, October 2021
Andy Carpenter Series #24
Hardcover / e-Book
Muzzled, July 2021
Andy Carpenter Series #21
Trade Size / e-Book
Dog Eat Dog, July 2021
Andy Carpenter Series #23
Hardcover / e-Book
Animal Instinct, April 2021
K Team Novels #2
Hardcover / e-Book
Silent Bite, October 2020
An Andy Carpenter Novel #22
Hardcover / e-Book
Muzzled, July 2020
Andy Carpenter #21
Hardcover / e-Book
Bark of Night, June 2020
Andy Carpenter #19
Trade Size / e-Book (reprint)
The K Team, April 2020
K Team #1
Hardcover / e-Book
The K Team, March 2020
Trade Size / e-Book
Dachshund Through the Snow, October 2019
Andy Carpenter #20
Hardcover / e-Book
Bark of Night, July 2019
Andy Carpenter #19
Hardcover / e-Book
One Dog Night, June 2019
Andy Carpenter
Mass Market Paperback / e-Book (reprint)
Black and Blue, April 2019
Doug Brock #3
Hardcover / e-Book
Fade to Black, February 2019
Mass Market Paperback
The Twelve Dogs of Christmas, October 2018
Mass Market Paperback / e-Book (reprint)
Deck the Hounds, October 2018
Andy Carpenter #18
Hardcover / e-Book
Rescued, July 2018
Andy Carpenter #17
Hardcover / e-Book
Fade to Black, March 2018
Doug Brock #2
Hardcover / e-Book
The Twelve Dogs of Christmas, October 2017
An Andy Carpenter Mystery
Trade Size / e-Book
Outfoxed, July 2017
Andy Carpenter #14
Trade Size / e-Book
Collared, July 2017
Andy Carpenter #16
Hardcover / e-Book
Blackout, October 2016
Mass Market Paperback / e-Book (reprint)
The Twelve Dogs of Christmas, October 2016
Andy Carpenter #15
Hardcover / e-Book
Outfoxed, July 2016
Andy Carpenter #14
Hardcover / e-Book
Blackout, January 2016
Hardcover / e-Book
Who Let The Dog Out?, August 2015
Andy Carpenter #13
Hardcover / e-Book
Hounded, July 2015
Andy Carpenter #12
Paperback / e-Book (reprint)
Hounded, August 2014
Andy Carpenter
Hardcover / e-Book
Unleashed, July 2014
Andy Carpenter
Paperback / e-Book
Airtight, November 2013
Paperback
Unleashed, August 2013
Andy Carpenter #11
Hardcover / e-Book
Leader Of The Pack, July 2013
Andy Carpenter #10
Paperback / e-Book (reprint)
Heart Of A Killer, February 2012
Hardcover / e-Book
One Dog Night, July 2011
Andy Carpenter #9
Hardcover / e-Book
Down to the Wire, February 2011
Mass Market Paperback
Don't Tell a Soul, July 2008
e-Book (reprint)