"An entertaining puzzle of a story with some astounding out-of-the-blue twists and turns!"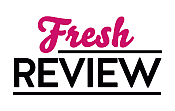 Reviewed by Karen Siddall
Posted May 26, 2022

When Robert Kallman was diagnosed with ALS, the progression of the disease eventually placed him in full-time care at Pondside Manor. But rather than give up on life, he continued to hope for a cure and got to know his fellow residents, making new friends, especially with the kitchen boy, Foster Kresowik.
In his off time, Foster visited Robert, helping him develop an online computer game that the residents of Pondside could play and enjoy. The virtual "World of Pondside" was purposely elder-friendly, and Robert and Foster custom-designed each player's place in the game.
Using digitized photos, video, recordings, mementos, whatever the resident had, the two incorporated the people and places from the player's past to build their virtual world within the online "World of Pondside." For Laverne Slatchek, Robert developed a virtual San Francisco where she could once again enjoy time with her deceased husband, Bill. The one-legged Duane Lotspeich had loved to dance, so they designed Duane a dance studio in which he was whole again. To gain and maintain the support and goodwill of the nursing home administrator, they made a luxurious penthouse and high-fashion design firm where she was the creative genius. For Foster, Robert recreated the back porch of his grandparents' Wisconsin home, the only place of calm and good childhood memories the young man had ever had. Each player's 'portal' was an addictive fantasy world.
But out of the blue, Robert was found dead. As Robert's friend and assistant, Foster had been tasked to get the "World of Pondside" servers to Robert's mother upon his inevitable death. But when Foster went to do so, they were nowhere to be found. When Foster and the players tried to log in to the game, they were locked out, and the website was inoperable.
Everyone but Foster believed that Robert had killed himself, despondent over his worsening condition. Foster was certain Robert would never have shut down his virtual masterpiece, leaving his elderly friends without their much-loved and much-appreciated diversion. However, to believe that Robert was murdered pointed the finger at one of the elderly residents or fellow staff members. Then the cops returned to test the feasibility of Robert committing suicide and began asking very leading questions of Foster. In addition, Foster has the feeling he's being watched, even when he's away from Pondside Manor, and it all seems to lead back to the "World of Pondside" itself.
THE WORLD OF PONDSIDE was an entertaining puzzle of a story with some out-of-the-blue twists and turns, keeping everything tense and exciting! Not only is it an absorbing story of the reality of life in a long-term nursing care facility but also of the allure of participating in one of the addictive virtual worlds that can be found online.
The story focuses on Robert Kallman and the "kitchen boy" Foster Kresowick and several different individuals who find themselves spending their final years in a long-term care facility. All have ended up there for various reasons: some willingly, some not. The backstories of the residents were the kinds that are happening all the time but were still engrossing. They unfolded throughout the book and were so naturally woven into the fabric of the plot. Even the stories of the staff were intertwined in surprising ways.
The descriptions and actions within the World of Pondside game will be familiar to readers who have participated in similar online experiences. They will also understand the ability of these activities to become all-absorbing at times to their participants. Those unfamiliar with these sorts of interactive games or activities may find the scenes within the game a bit confusing. However, not a lot of time is spent inside the game; the action, for the most part, is set in real life, in real-time.
It is the real-life, real-time action that keeps this story exciting. The nursing home setting felt genuine and authentic. The dialogue is snappy and fun. I recommend THE WORLD OF PONDSIDE to mystery readers, those who enjoy a technological theme in their fiction, and readers that enjoy plots that feature more mature protagonists.
SUMMARY
With help from Pondside Manor's quirky, twentysomething kitchen worker Foster Kresowik, wheelchair-bound resident Robert Kallman creates The World of Pondside, a video game that delights the nursing home's residents by allowing them to virtually relive blissful moments from days long past—or even create new ones.
One-legged Duane Lotspeich is overjoyed when he can dance the tango again. Octogenarian Laverne Slatchek cheers on her favorite baseball team from the stands at Candlestick Park with her beloved husband—who died years ago. Even the overwhelmed Pondside administrator escapes her job by logging into a much more luxurious virtual world.
Robert's game enlivens the halls of Pondside Manor, but chaos ensues when he is found dead, submerged in the pond, still strapped into his wheelchair. If any resident witnessed his death, they're not telling—either covering up or, quite possibly, forgetting. And it's far from clear to anyone—including the police—if the death of this brilliant man, who suffered from ALS, was suicide or murder.
When Robert's video game goes dark, its players grow desperate. The task of getting it back online falls to young Foster, who enlists help from a raucous group of residents and staff. Their pursuit—virtual and real—has unintended consequences, uncovering both criminal activities and the dying wishes of Foster's friend Robert. From Pondside Manor, this unlikely bunch of gamers embarks upon an astonishing journey—blissful, treacherous, and unforgettable.
---
What do you think about this review?
Comments
No comments posted.

Registered users may leave comments.
Log in or register now!